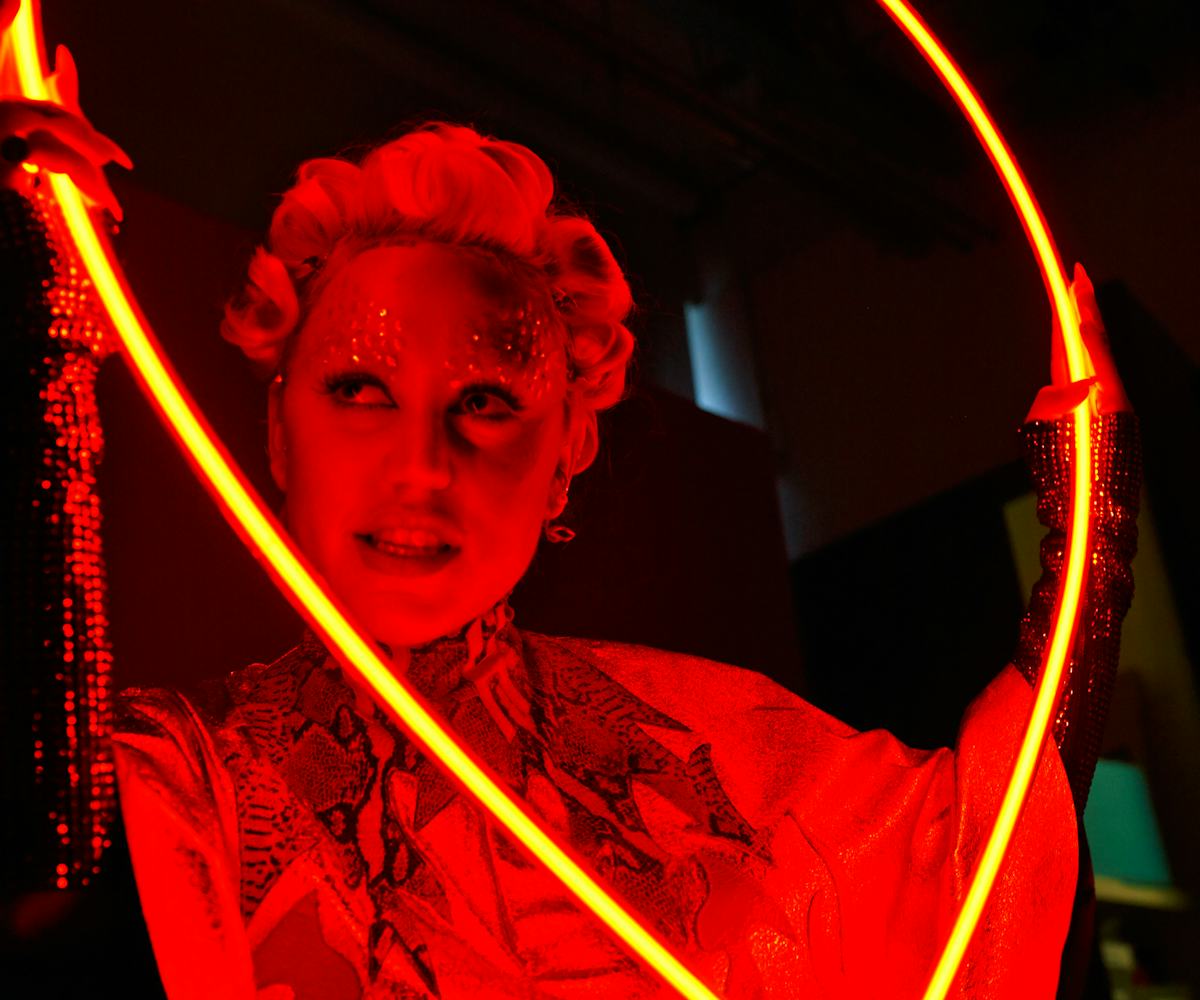 photo by Rankin, courtesy of HungerTV
Brooke Candy's New Music Video Is A Cartoon Dream
Brooke Candy is many things—rapper, pop star, fashion fixture, muse—but above all, she's visual. Over the past few years, she has pushed the boundaries of music videos, transforming the medium to be more akin to a short film than anything else. Today, the artist continued this tradition with the video for her new single, "N-A-S-T-Y."
As per usual, Candy—who has worked closely with Steven Klein, Nicola Formichetti, and stylist Hayley Pisaturo on previous projects—tapped one of the most evocative talents to creatively direct and photograph "N-A-S-T-Y": Rankin. Filmed in the Hunger Studio, the video juxtaposes the song's provocative lyrics with sweet visuals.
It also uses Looney Tunes effects to play on the concept of innocence, something that will inevitably spark controversy of some sort or another. "I encourage everyone to look outside themselves and get uncomfortable because that discomfort is where we grow," she says in the accompanying HungerTV interview, nodding to artists like Mykki Blanco and FKA twigs for embracing otherness. "I think there is a lot of fear holding people back. My generation is the fear generation. We are controlled and consumed by fear. It's kind of frustrating."
Watch the video below, and check out Candy's entire interview over at HungerTV.