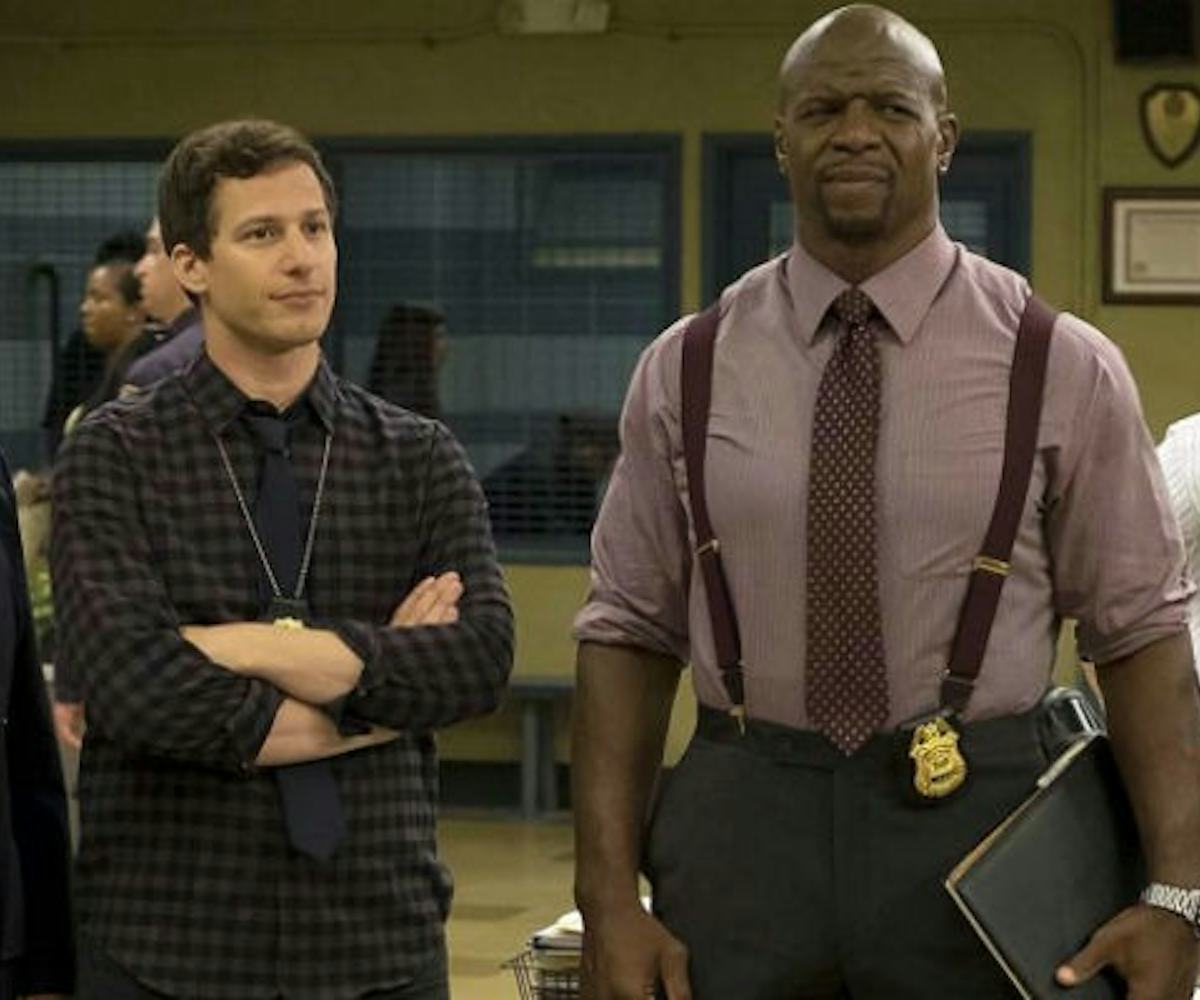 Photo Courtesy of Fox
People Are Really, Really Upset That Fox Canceled 'Brooklyn Nine-Nine'
It may or may not be brought back
There are a lot of television shows out right now, no one can argue that. But, it's the ones that are actually good and don't involve a superhero that tend to be the ones to get canceled. Case in point: Brooklyn Nine-Nine.
Fox announced yesterday that it would be canceling the beloved comedy after five seasons (along with B99 go The Last Man on Earth and The Mick). May 20th will be its final episode. But many fans online weren't having it. As Deadline reports, three hours after the news broke, the show became the #1 trending topic on Twitter, with many expressing their outrage, disbelief, and plain ol' sadness. 
If outrage online is good for anything, it's getting your way (sometimes). Or, at least, getting people to pay attention. According to Deadline, other outlets are considering picking up the show due to the overwhelming response. Hulu is reportedly the likeliest candidate to save the day. The streaming service also picked up The Mindy Project after Fox canceled it. Nothing has been confirmed yet, but chances are we haven't seen the last of Detective Jake Peralta and the gang.