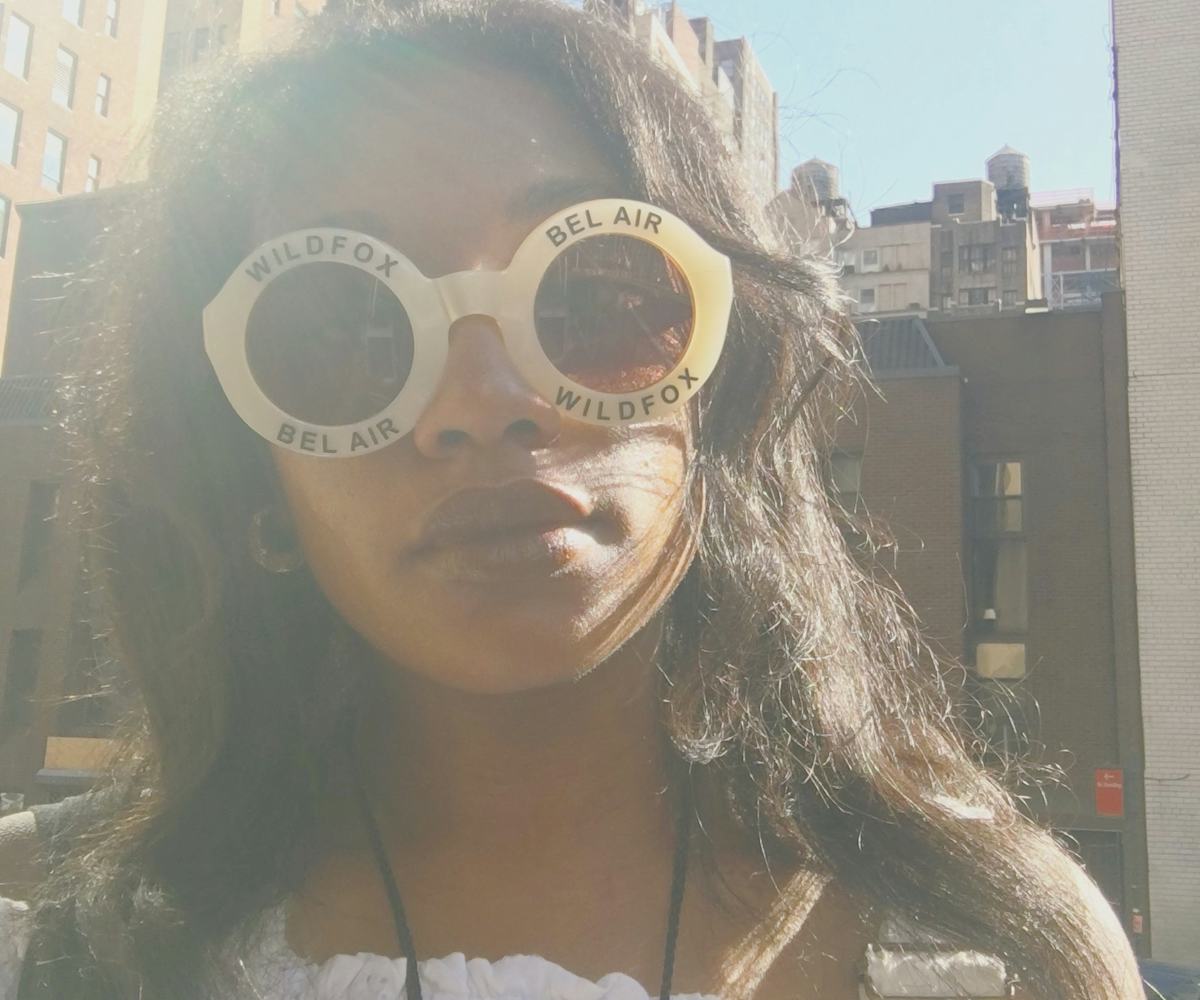 Photo by Sydney Gore
How I Learned To Love Brown Lipstick As A Brown Woman
Embrace the skin you're in
Every season, a new collection of beauty products finds its way to our shelves. Despite the fact that there are only seven colors in the rainbow, beauty brands have made it their mission to create hundreds of shades between the lines. Of all the hues that the eye can see, one color tends to be left in the dust, though: brown.
For years, I avoided brown at all costs. Growing up, all the other kids in my class would neglect to use brown in the pages of their coloring books, making me feel inferior when I used it to depict the way I saw the world. As someone with brown skin, the notion of wearing the color brown was incredibly unappealing to me as a child. There was something about the idea that made me feel insecure and insignificant, like I'd be trying too hard to blend in. (Every once in a while, I would wear the occasional brown suede piece, but it usually had to be a dark chocolate or caramel tone.)
By the time I reached high school, the colors I used to express myself were all over the place. I decked myself out in a wardrobe full of bright, neon colors; I covered my eyes with dark makeup. For me, it wasn't just a phase—this was who I really was on the inside, at least in my head. But while I was experimenting with various hues in my clothes and on my face, one feature remained untouched: my lips.
My inclination to use only clear balms and glosses on my lips dates back to my days as a ballerina when I was forced against my will to wear red lipstick onstage, which made me look like a clown. It wasn't until my junior year of college that I finally felt comfortable taking the plunge and investing in my first lipstick: Yves Saint Laurent's Rouge Pur Couture in 'Rose Boheme.' It was the perfect blend of pink and fuschia, and it didn't make my lips look too overdone.
As my style and tastes have evolved, though, so has my makeup. Eventually, I realized that all the black around my eyes looked insane and fell into the "natural" look. I went back to basics, blending gold and bronze into my brown skin. The switch ultimately caused me to re-examine all aspects of my face, and, in doing so, it made me want to give the color brown a real chance to shine.
I started off with a light brown and then slowly made my way to the darker shades. Now, I can't leave my apartment without at least three options. In all honesty, I have never looked better. If you checked my drawer full of 30 different lipsticks, nearly half of them consist of different shades of brown. During the day, I like to use Bite Beauty's Multistick in 'Anise' and switch over to 'Cocoa' at night for a dramatic dark lip. ('Honeywheat' and 'Cashew' are also great shades if you want something a little more neutral.) Urban Decay's Vice Lipstick in '1993' makes for the ideal nude on my lips, but if you want something sheer with a pop of color, then Glossier's Generation G in 'Leo' is your best bet.
Not only has brown lipstick boosted my self-confidence, but it has also made me feel even more proud to be a black woman in America. When I was younger, I stayed away from brown because everybody else did. I was blind to the beauty radiating from deep within the rich shades of my melanin. Now I don't just use the color; I own it. When I wear brown on my lips, it's like putting on war paint so I can leave my mark on the world—sealed with a kiss, of course.