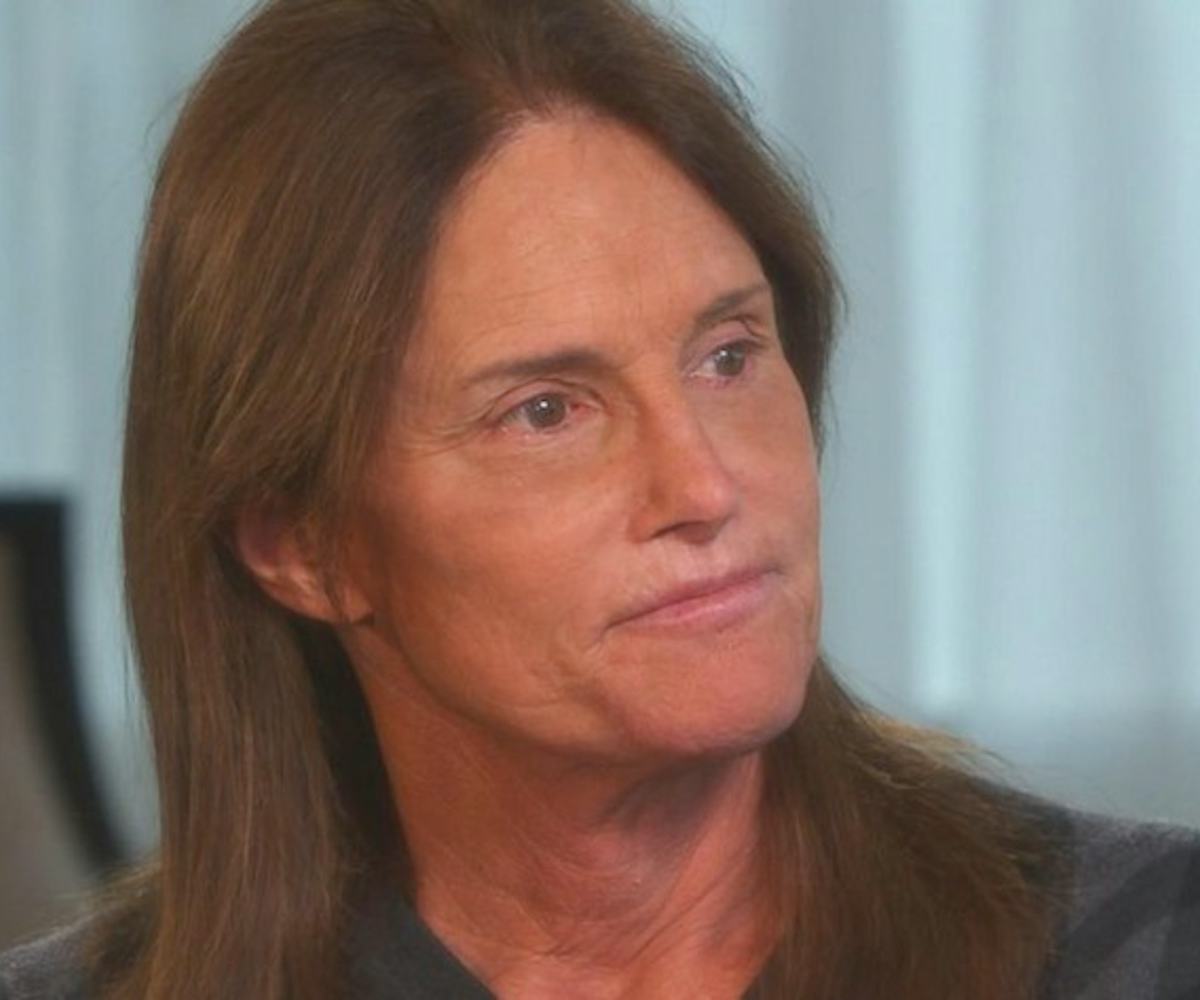 Photo Courtesy of ABC news
bruce jenner lands a vanity fair cover
The covers of Vanity Fair tend to become iconic—like the secret files of Marilyn Monroe back in 2008, JLaw's lash out against her stolen nude photos this past year and then, of course, the beginning of our international obsession with David Beckham's abs in 1994.
But the latest human slated to grace the cover isn't a pop star, movie star, soccer star, or a Kardashian—it's a Jenner (ok, so that's Kardashian-adjacent, but still!). Bruce is to be featured on an upcoming issue of the magazine as "Her"—the word he's been using to describe himself post-transition. 
Sources told People Magazine that Jenner will be shot by Annie Leibovitz. Most recently, Leibovitz shot the cast of Star Wars: The Force Awakens for Vanity Fair's June cover.
Since Jenner opened up to Diane Sawyer on 20/20 back in April, there's been an outpouring of high-profile support for the former athlete. Lady Gaga tweeted, "#BruceJennerABC Now that is bravery" and Ellen DeGeneres followed, "Bruce Jenner is a beautiful, brave human being." The interview has, in turn, encouraged recognition of the transgender community.
We're stoked to see Her on the cover. Not only are we positive Leibovitz will deliver something epic—we're guessing this will be a total cultural milestone. If Jenner's 20/20 interview is any indication, this cover could really help change our country's' capacity for acceptance. 
(via People Magazine)