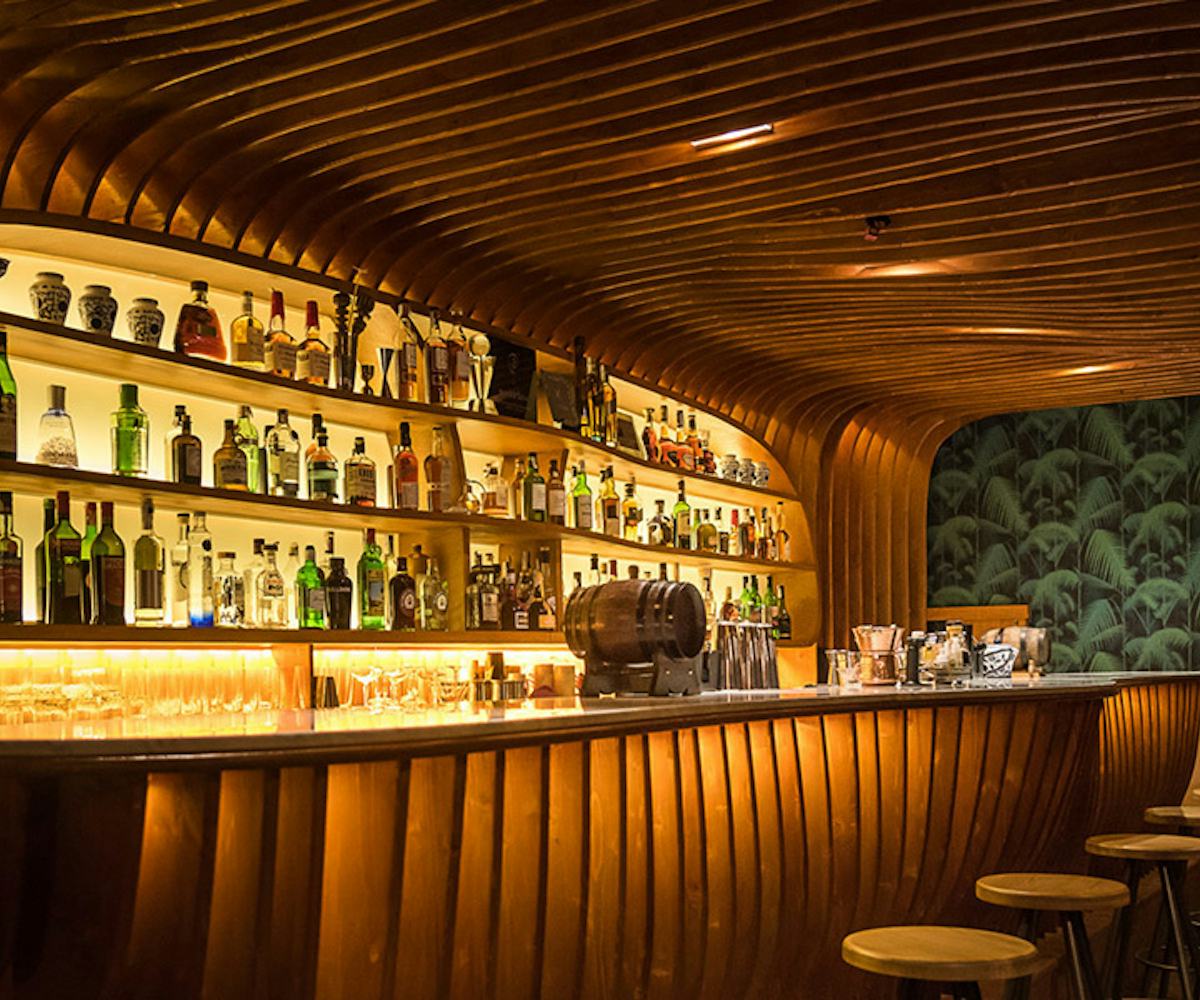 10 Cocktail Bars Worth Hopping On A Plane For
We tapped the experts at Porter & Sail to get their picks
One of our favorite parts of traveling is getting to experience a new place through the eyes of a local. That includes eating and drinking like one, too. Meaning, before we set to any new destination, we reach out to friends who've been to the city in question to get their list of favorite restaurants and bars to hit. And in the past, we've had luck with recommendations so great, they alone were worth making the trip for. With that in mind, we decided to explore travel-worthy bars from around the world.
To come up with the list of cocktail bars worth booking a flight for, we tapped the experts at Porter & Sail, the tech concierge company that works with boutique and luxury hotels worldwide to make their services available to guests digitally, to get their recommendations. Get your passports and drinking hats ready with this ultimate insider's list of under-radar gems and hidden speakeasies.
Bar Zentral, Berlin
While Berlin has no shortage of undercover bars, the locals like to play favorite with Bar Zentral. After first stepping inside, you can see why. The bar looks more like an interior designer's chic apartment than a watering hole with its wood-and-marble countertop, dark mahogany shelving that hides the bottles from plain view, and zebra print bathrooms. The drinks, likewise, feel lovingly crafted by a dear friend (but who, like, has a mixology degree).
Paradiso, Barcelona
A speakeasy inside a speakeasy, this bar, located in Barcelona's hip El Born district, can be accessed by walking through a fridge door in a pastrami sandwich joint. In addition to creating expertly crafted cocktails, the mixologists behind the Instagramable carved wood bar are known for their presentations, serving old-fashioneds underneath smoky cloches, rum and banana liqueur concoctions in a smoking pipe, and an earthy vodka and sherry mix in a seashell inside a treasure box.
O Bar da Odete, Lisbon
Known as the world's first editorialized wine bar, meaning that every single wine here has been sampled and approved by Time Out Lisboa's wine critic, O Bar da Odete can be found in a gourmet food court (that is also editorially vetted). While you can't go wrong with any of the wines, this laid-back spot is known for its sangria, rumored to be one of the best in the city.
Nightjar, London
This seating-only bar, named after a nocturnal bird, transports its patrons back to the Prohibition era with live jazz and swing music, decor lifted straight from the set of a Jazz Age movie, and artfully prepared cocktails (organized by Pre-Prohibition, Prohibition, Post-War, and signatures sections) from a menu that also includes an entire section dedicated to rare "vintage spirits."
Del Diego, Madrid
In a city of aesthetically pleasing establishments, Del Diego may not look like much with its old-school decor and bartenders in ties. But insiders know that this unassuming joint puts out killer classics and no-frills cocktails that have rightfully earned it a spot on the country's mixology map.
Vagabond Miami, Miami
Take a break from all the darkly lit lounges blasting EDM music and instead visit this quirky Miami haven. While it's the bright artwork and mid-century modern furniture (including houndstooth seats that we would like to poach for our own apartment), that lures visitors in, it's the tropical-leaning cocktails that make the retro restaurant and bar impossible to leave. Bonus: The food here is top-notch, too.
Attaboy, New York City
As New Yorkers, we can vouch that this Lower East Side speakeasy is the best cocktail bar in the city. Before going, you should note that the bar's entrance is entirely unmarked (so be prepared to have the exact address on hand) and that it does not allow photography inside. What separates it from other speakeasy-esque establishments in the city is that it is entirely unpretentious (if you can't get in, it's likely because they are out of seats—there are less than 30 available) and the mixologists somehow know what you want better than you do.
Tippling Club, Singapore
Known by the locals as the "Picasso of bars," this whimsical bar in one of Asia's most bustling countries is indeed known for its artful approach to cocktails and food. For the full experience, indulge in the tasting menu that sees seafood bites, like razor clams with milk-braised parsley root and scallops with purple garlic soup, accompanied by olfactory drinks, like the Campfire, a union of marshmallow milk, burnt syrup, ash, and gin; Rain, featuring "edible stones" made from charcoal and a mixture of citrus, soda, and vodka; and a Sonic Negroni, created from "soundwaves," gin, Campari, Martini Rosso and Cocchi Torino.
Häktet Vänster, Stockholm
A speakeasy that can be accessed by ringing the buzzer on an unmarked door and going left, Häktet Vänster looks more like your grandmother's living room, with its crimson wallpaper and 18th-century light fixtures, than a debtor's prison, which is what this space formerly was. The cocktails range from classic craft fare to new innovations that include experiments with house infusions in the form of pumpkin tequila and foie gras cognac.
NOMAD, Sydney
This spacious, open-plan eatery is a Nordic minimalist's dream. While the airy space is more known for its remarkable seasonal cuisine and a wide selection of local wines (it even has its own wine club), attention should be paid to its brilliant menu of libations that include inventive ingredients like rose wine jelly, turmeric, sloe berry, and sumac.