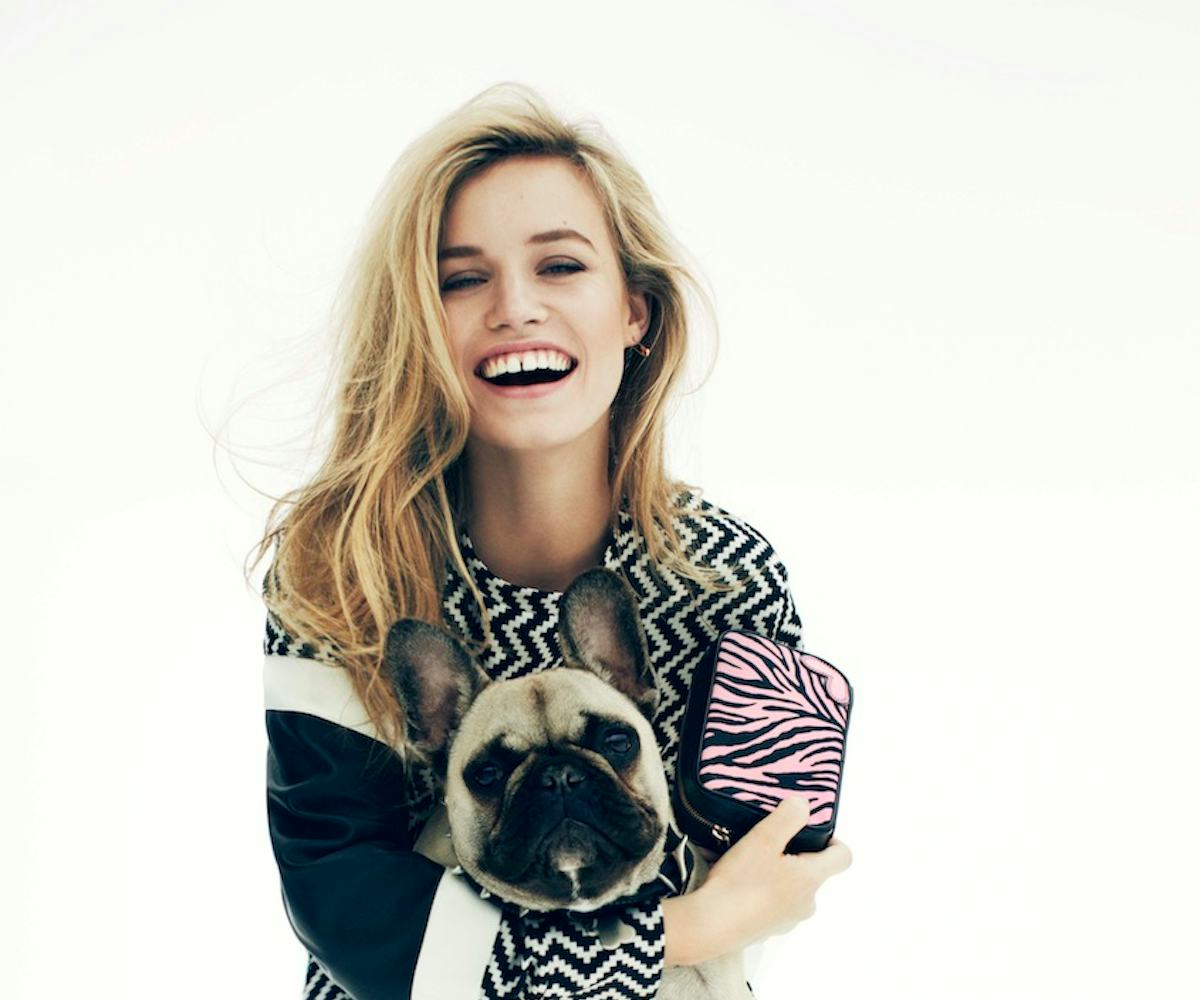 courtesy of net-a-porter/the edit
editor's pick: rise and shine
10 ways to have the best day ever.
Most of the time, I'm not the type of person to take my horoscope too seriously. But when Susan Miller informed me that I would have not one, but two "challenging" days this April, I freaked out a little bit.
I mean, c'mon! Mercury's not even in retrograde, you guys...can't I get a break? But rather than giving up and resigning myself to the worst.month.ever I'm trying my hardest to do the opposite--and it's going pretty well so far.
So whether your horoscope is less than ideal or if you're just in need of a boost, click my 10 tried-and-true ways to make your day better ASAP/ Puppies, awesome songs, and hilarious faces, this way....
My favorite Tumblr, Cubicle Refugee. Organized by color, the images are inspiring and cool and the perfect mental break from life.
Chanel's amazing new backpacks and totes. This is schoolgirl-cool to the next level, and even if you can't afford them (yet) dare to dream...right?
Georgia May Jagger's spread in Net-a-Porter's "The Edit" magazine. So much adorableness.
RAC's new album, Strangers. Listen here!
The many hilarious photos of Cara Delevingne. Still never gets old.
Yoga time with Panco in Italian. If you haven't seen this video yet, stop everything and watch it now.
Fake celebrity Twitters. (@NotTildaSwinton and @WhatTaylorDoes are my personal faves...)
Wildfox Couture lookbooks, which make pretending like I'm on vacation (when I'm not) a whole lot easier. 
Watching The OC for the millionth time, because even after 10 years, I'm just as obsessed.
These "Buenos Dias" pillowcases. They'll help you wake up on (literally) on the right side of the bed every single day.