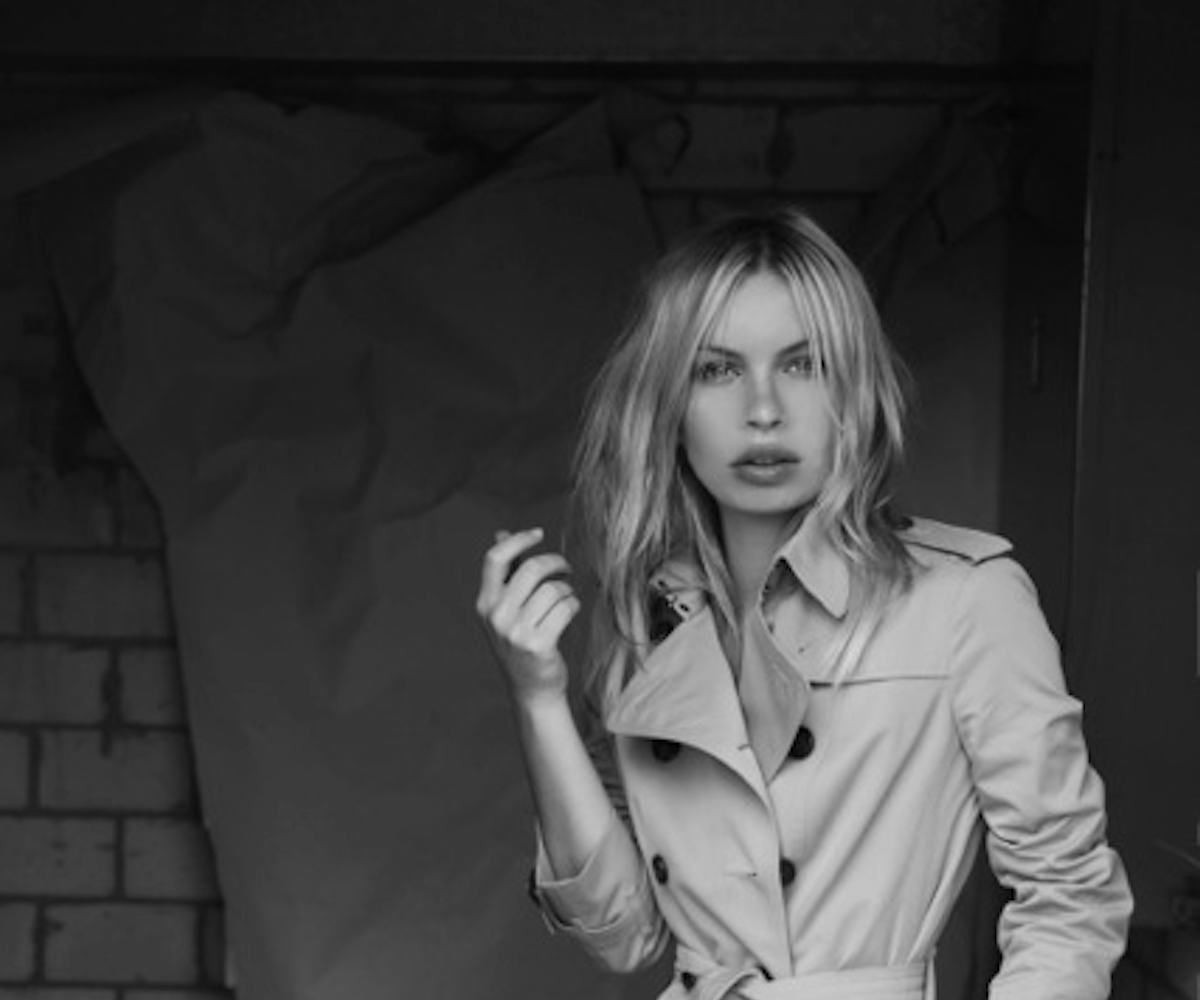 #nylongirlproblems: channeling your favorite campaign girl
alexandra spencer tells us how to embody the burberry brit rhythm girl.
This week we have a very special guest here to solve your #nylongirlproblems, Alexandra Spencer from 4th and Bleeker, who's here to answer your beauty quandaries.
The Question: 
What tips would you give someone who wants to channel a Burberry Brit Rhythm look?
The Answer:
Everything about the Burberry Brit Rhythm girl is effortless, she wears her makeup like she wears her leather jacket -- comfortably cool and with ease. That's what I love so much about the Burberry make-up line -- you only need three things to look great: the foundation, which melts into your skin and gives you a soft dewy look, the eye palette in smokey grey to give you a rock n'roll edge and lastly, the Burberry Fresh Glow, which makes you look like you've had twelve hours of sleep even if you haven't. 
The whole routine takes no more than ten minutes, which makes it super easy to refresh your look going from day to night. Finally, slip into your leather motorcycle jacket and spritz some Burberry Brit Rhythm to give you that bad girl confidence to take on whatever comes your way.
Burberry Sheer Foundation in Trench No.07
Burberry Complete Eye Palette – Smokey Grey No.01
Burberry Fresh Glow Fluid Base – Nude Radiance No.01
Burberry Brit Rhythm Eau de Toilette 90ml