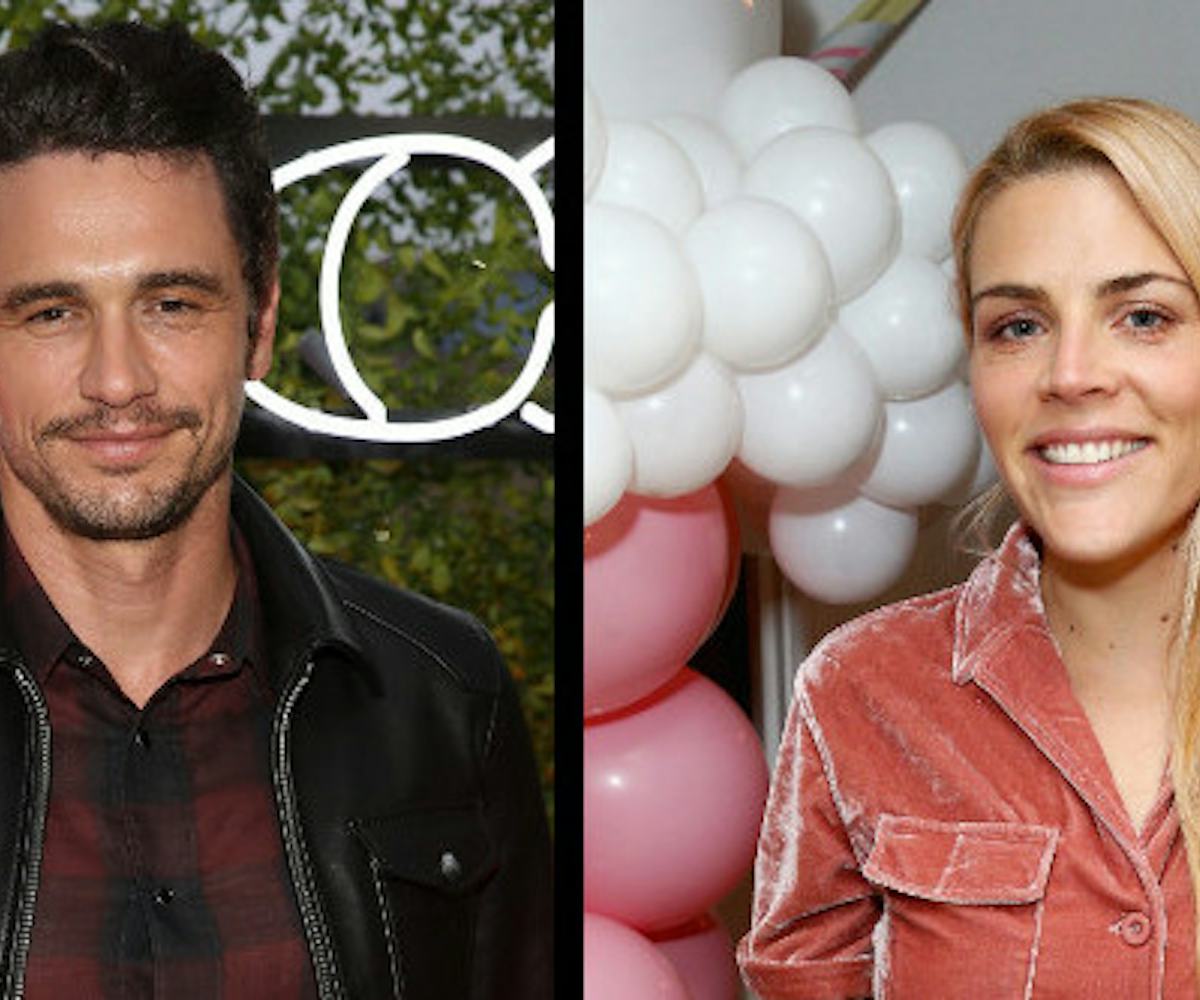 Photo By Bennett Raglin & Rich Fury/Getty Images.
Busy Philipps Was "Bummed" By James Franco Assault Coverage
"It's a story that I have been telling for years"
Last week, Busy Philipps' story about being screamed at and thrown on the ground by James Franco while filming Freaks and Geeksresurfaced. However, Philipps says she was "bummed" at the way that particular story overshadowed the rest of her memoir, This Will Only Hurt a Little.
While appearing on Watch What Happens Livelast night, Philipps took a moment to express her disappointment in the media for making the headlines "all about a man." 
"When I was writing the book, because I talk about so many personal things, I always had in my head things that will get turned into clickbait. I naively did not think that would be one of them," Philipps said before saying that the coverage really "bummed" her out. 
"I'm a woman in this industry who wrote a very personal book about my experiences in life and in this industry," Philipps said after mentioning that she had previously talked about the incident on another episode of Watch What Happens Live in 2016. 
And Philipps is fully within her rights to feel disappointed about how one incident eclipsed coverage of her entire book as a whole, not to mention the way headlines focused on Franco. However, there is also something to be said about the way her story highlights the unacceptable ways men can behave toward women. After all, as Philipps herself said via a recent Instagram post, the entire point of mentioning it in the first place was "to illustrate a larger point about the way women are treated in this business and in life." 
"It's a story that I have been telling for years," Philipps said. "James apologized. I accepted. And I still get to tell it because it fucking happened to me."
Not only that, but there's also added value right now in her telling this story, especially given the fact that Franco's been under scrutiny after he was accused by five women of sexual misconduct earlier this year. By continuing to call out Franco's (misogynistic) behavior—no matter how big or small his transgressions may be—we not only continue to hold him accountable, but it encourages to do that to the other men who do unacceptable things as well.