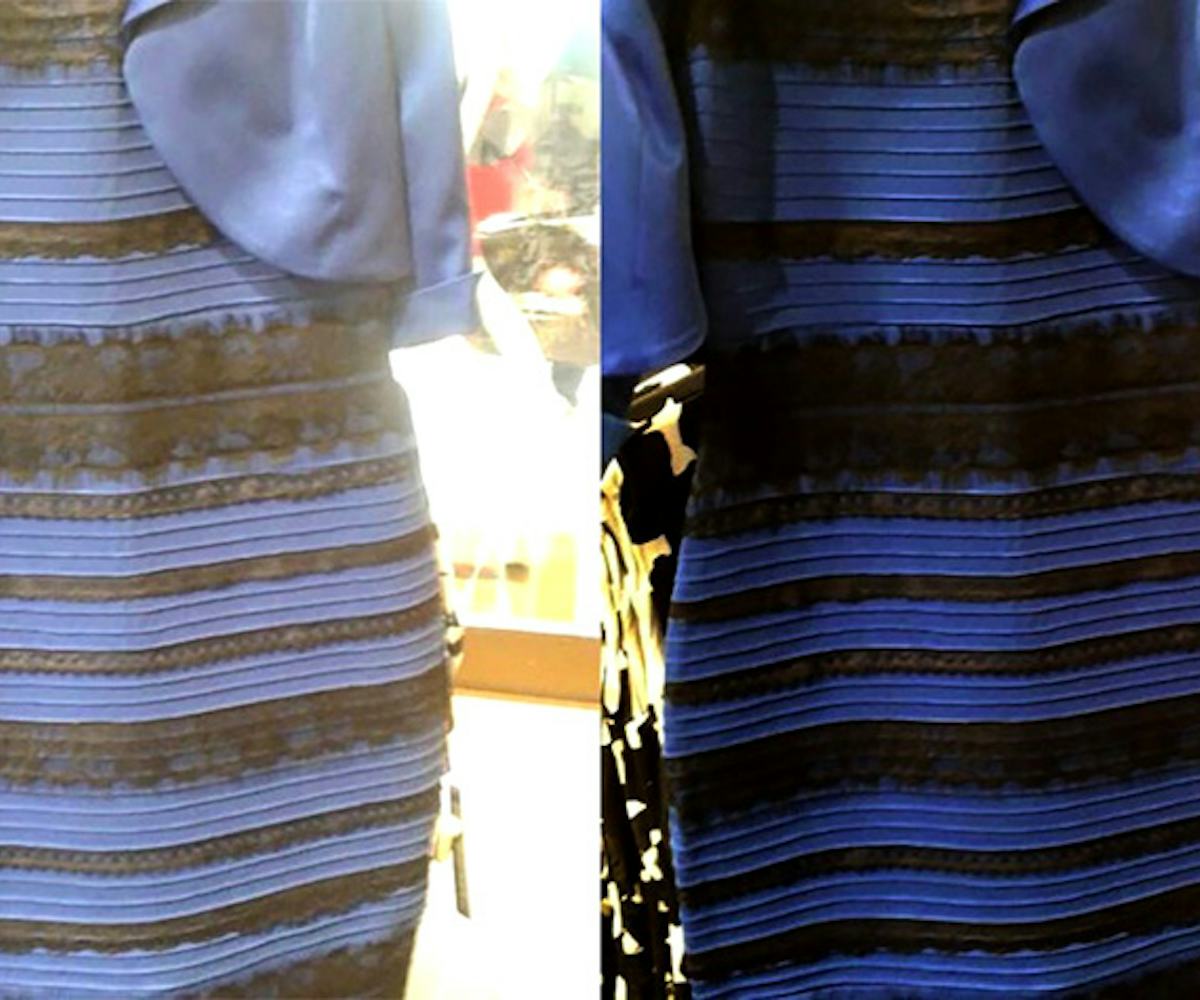 Photo via Tumblr
important: you can buy #thedress
is it black and blue or gold and white??
Regardless of what color you think it is (blue-gold-gray-white-rainbow-sparkles!), you can officially buy the dress that's dividing the internet. You know, the one that's sparking conspiracy theories, breaking up friendships, and making people say, "I can't be a part of that" (something that we actually just overheard at NYLON HQ). 
The ambiguously hued garment is available at U.K. retailer Roman. And the company, to no one's surprise, wants everyone to know about it. While you've been pondering existential questions (no doubt ending in What's even the point of it all??), Roman has been busy blowing up their social media platforms by retweeting gems like parodies of the Kim K Paper Mag cover and British Parliament showing up to debate the dress (if you've never seen BP in action, well, they go all in).
As reported by Business Insider, the dress was originally worn to a wedding by the bride's mother, who sent the photo to her daughter. The bride and her fiancé saw two different colors, posted it on Facebook. A friend of the couple, named Caitlin McNeill, then posted the photo on a Tumblr fan page dedicated to talent manager Sarah Weichel. The photo then went viral and, well, you know the rest.
If you feel so inclined to rock the "amazing lace" viscose-blend dress, you can get it here. But if you do choose to buy it, maybe stay away from any open flames—it looks extremely flammable.
And, by the way...