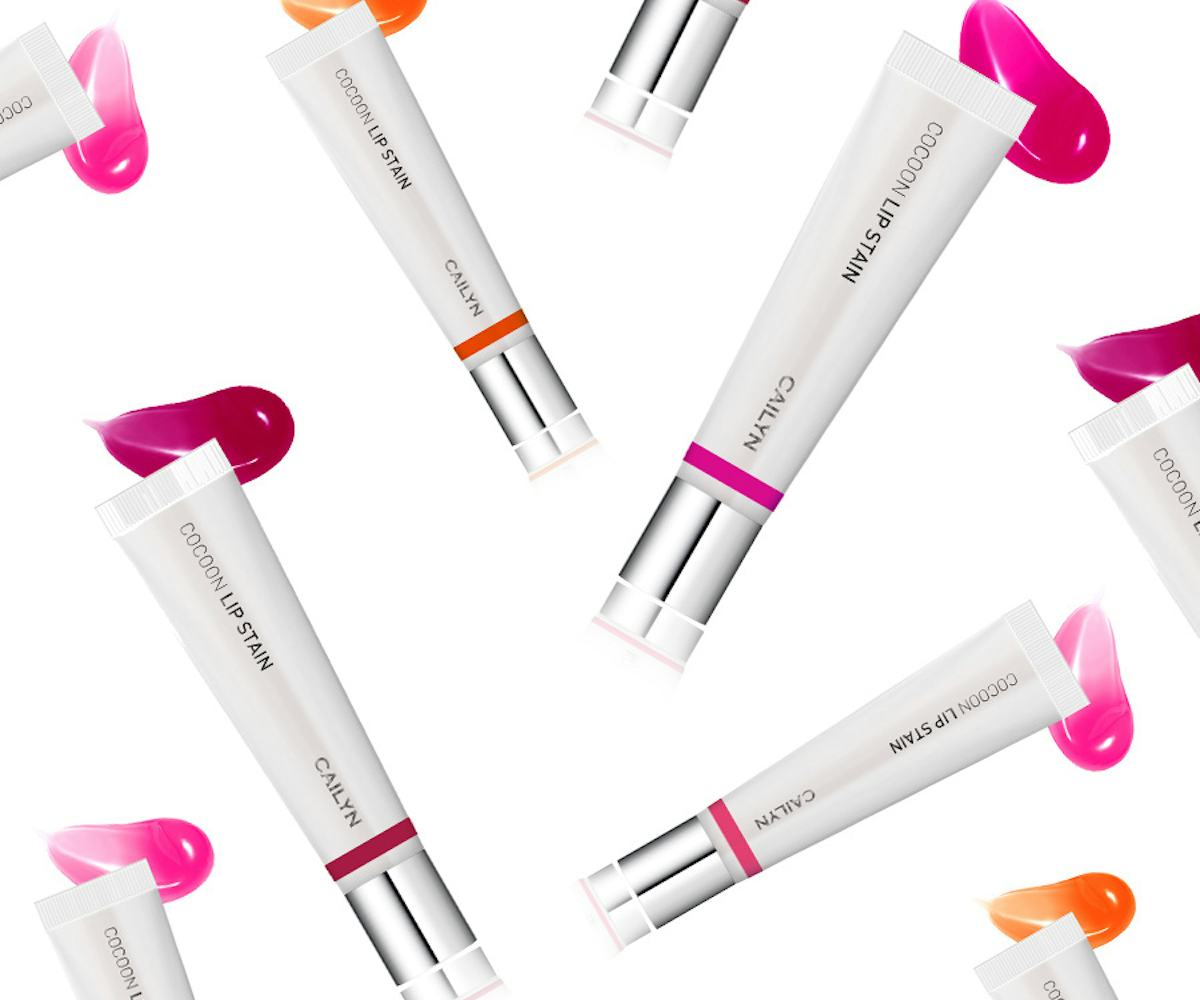 Photo courtesy of CAILYN
Prepare To Become Obsessed With This Peel-Off Lip Stain
Because peeling makeup off is way more fun
If you're one of those people that find peel-off face masks to be extremely satisfying, prepare to become completely obsessed with this beauty product from CAILYN. The Cocoon Lip Stain does exactly what the name implies—it creates a sort of cocoon over your lips, depositing long-lasting color once you peel it off. You can wear it alone for what they call an "I drank the Kool-Aid" look or you can add a little liner and gloss for an ultra shiny pout.
First, you apply a layer of the lip color on your lips (the thicker the layer, the more pigment it will deposit) and then let it sit for ten minutes. While it may feel a little strange as it begins to dry, the product peels off in one swift movement, leaving behind a mess-free, beautiful deposit of color.
I've tried both "Tantalizing Orange" and "Innocent Pink," and they both applied evenly and left a soft, matte color that lasted for hours. It also fades evenly over the course of the day, so you don't end up with the "lip liner effect" that many long-lasting lip colors tend to create.
Let's be real, peel-y things are awesome. I'm also someone who used to paint Elmer's glue all over my hands at the age of seven just so I could peel it off—a sort of DIY paraffin treatment, if you must—so maybe I'm biased, but this product is as fun as it is truly stellar.
You can purchase the Cocoon Lip Stains on EVINE for $22 each.