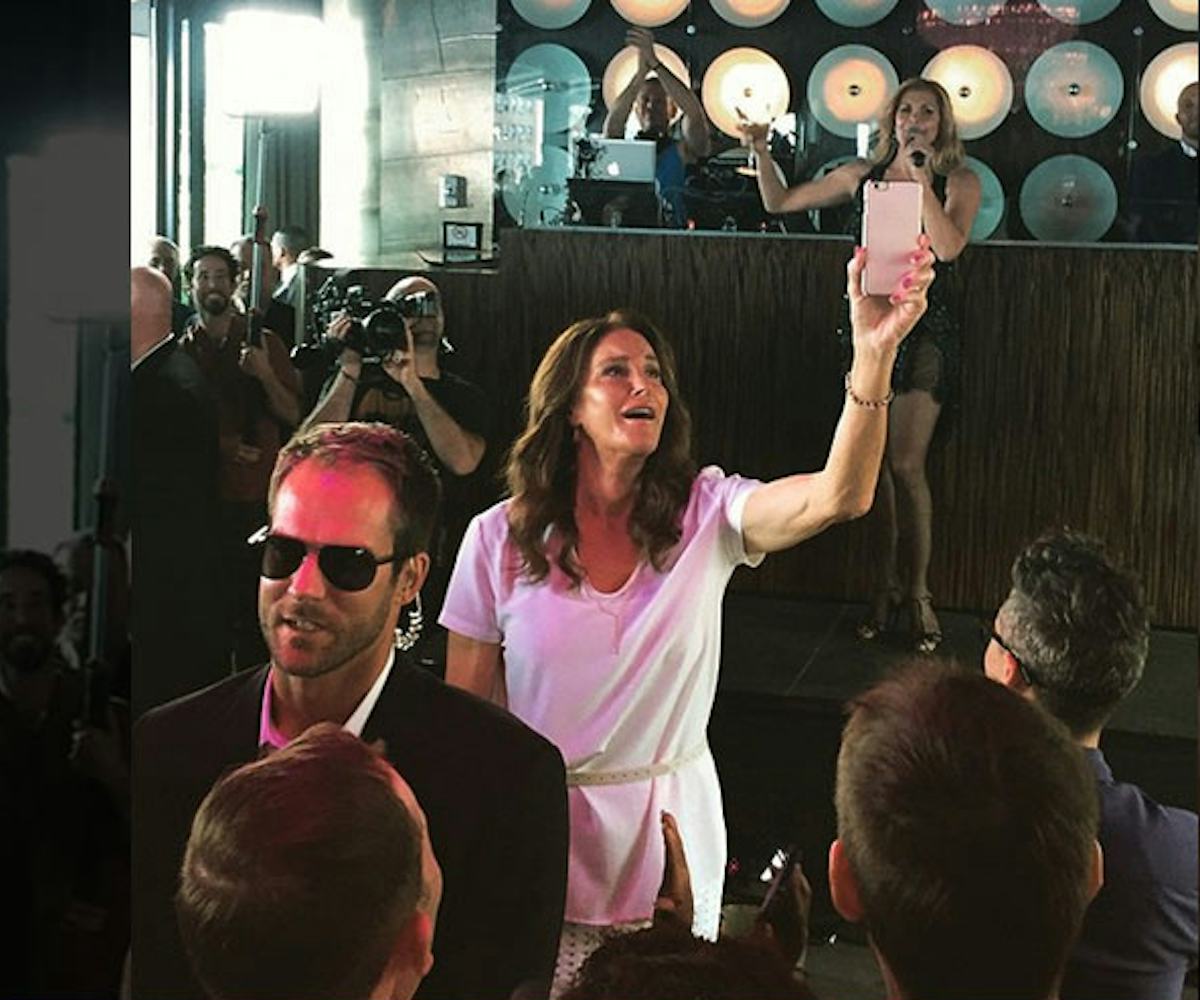 photo via Instagram
caitlyn jenner surprised a pride party
and everyone burst into applause
This past year has brought major advancements to LGBTQ rights: Trans figureheads have become more prominent in the media, celebrities are opening up about their sexuality, and the Supreme Court finally legalized gay marriage in the United States. As a result, it seemed as if this year's Pride was the most heartwarming, loving celebration yet. To commemorate her first Pride, Caitlyn Jenner crashed a party. 
As Jenner, who has helped ignite one of the largest public discussions about transgender identity, walked in with her I Am Cait reality show cameras in tow, partygoers burst into applause. She then watched transgender actress Candis Cayne perform. Cayne dedicated her rendition of "I'm Every Woman" to Jenner. 
After living in secret for 65 years, Jenner has recently become extremely open about her journey. After her Diane Sawyer interview, she then covered Vanity Fair, and is currently filming a reality series. "I am telling my story... This is about getting to be who you really are," she said.
more caitlyn jenner news, this way:
Watch The Brand New 'I Am Cait' Trailer
Caitlyn Jenner Shares Her First Family Pic
Vanity Fair Introduces Caitlyn Jenner To The World