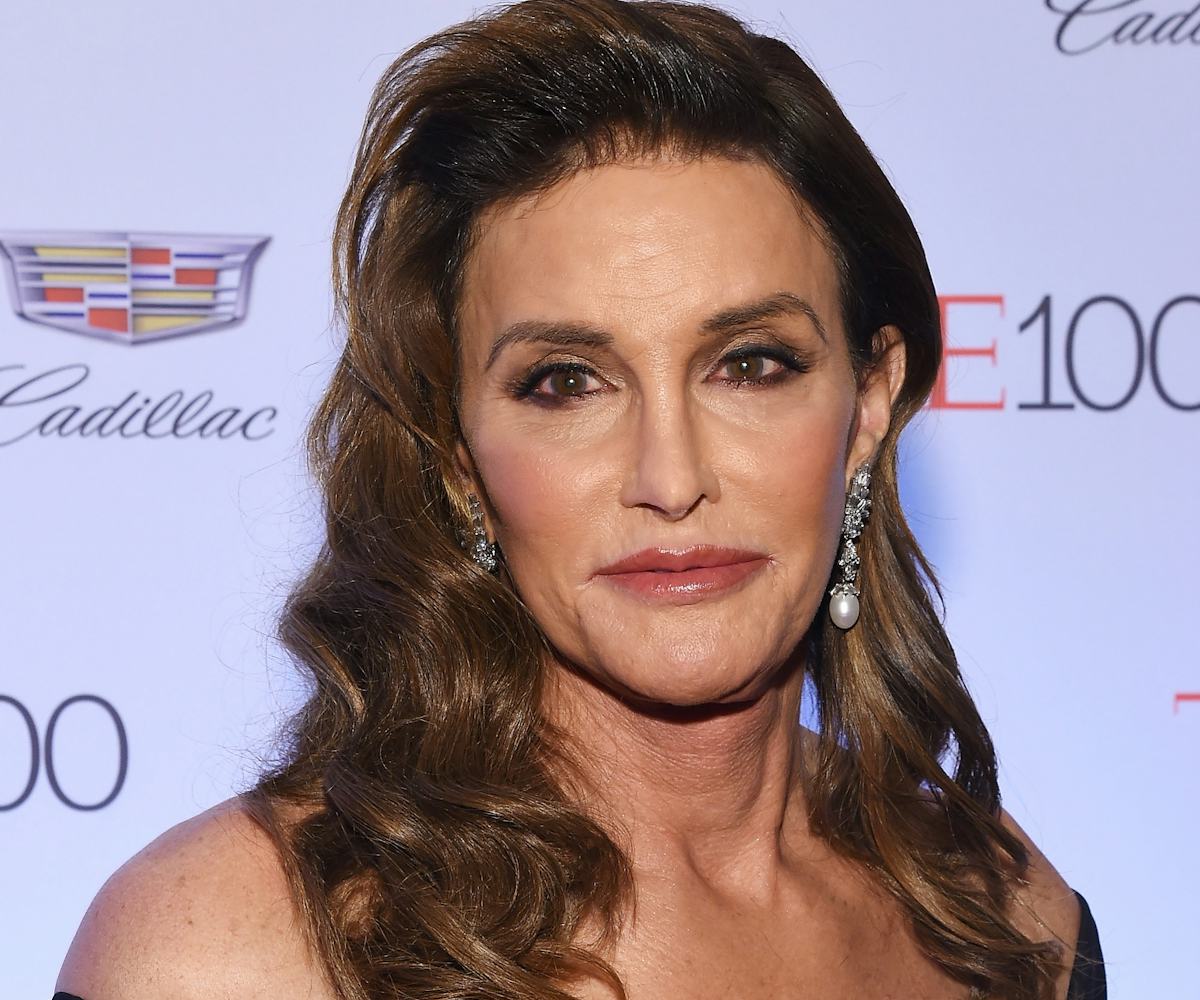 Photo by Larry Busacca / Getty images
Caitlyn Jenner Met With Students To Discuss The Realities Of Life As A Trans Person
Watch "Caitlyn Jenner Go to School"
As the most visible member of the transgender community, Caitlyn Jenner is often on the receiving end of criticism from members of that community, who take issue with Jenner's perceived lack of activism and her political views. In a new video from the New York Times, Jenner decides to meet her critics face-to-face when by visiting a Brooklyn, New York, school known for making low-income LGBT students feel welcome and nurtured. 
The exchange is a fascinating look at what happens when two groups from opposite ends of the spectrum connect to exchange ideas, concerns, and point of views. The students at The Academy For Young Writers were weary of Jenner, who they called "privileged," and who they said had not used that privilege "to advocate for those who can't speak for themselves." 
"'Everyone's patting her on the back like many people have not been transgender before her," a student says in the video. 
Jenner reportedly spent hours with the students and explained that the hardest part of her transition was not having the support of the trans community.
"For so many years, little Caitlyn has lived inside," Jenner said. "And Bruce kind of took over the world, and did his thing. It was time to put him inside and let's let her live, okay?"
Jenner's support of the Republican party also came into question. But, after feeling each other out, the two sides had a thoughtful discussion and seemed to warm to one another pretty quickly. "Maybe this is the reason God put me on this earth, to tell my story, to try to make a difference in the world," she said. "This is about life. This is about life and death. People destroy their lives over what we all kind of deal with."
Watch the fascinating exchange, below.