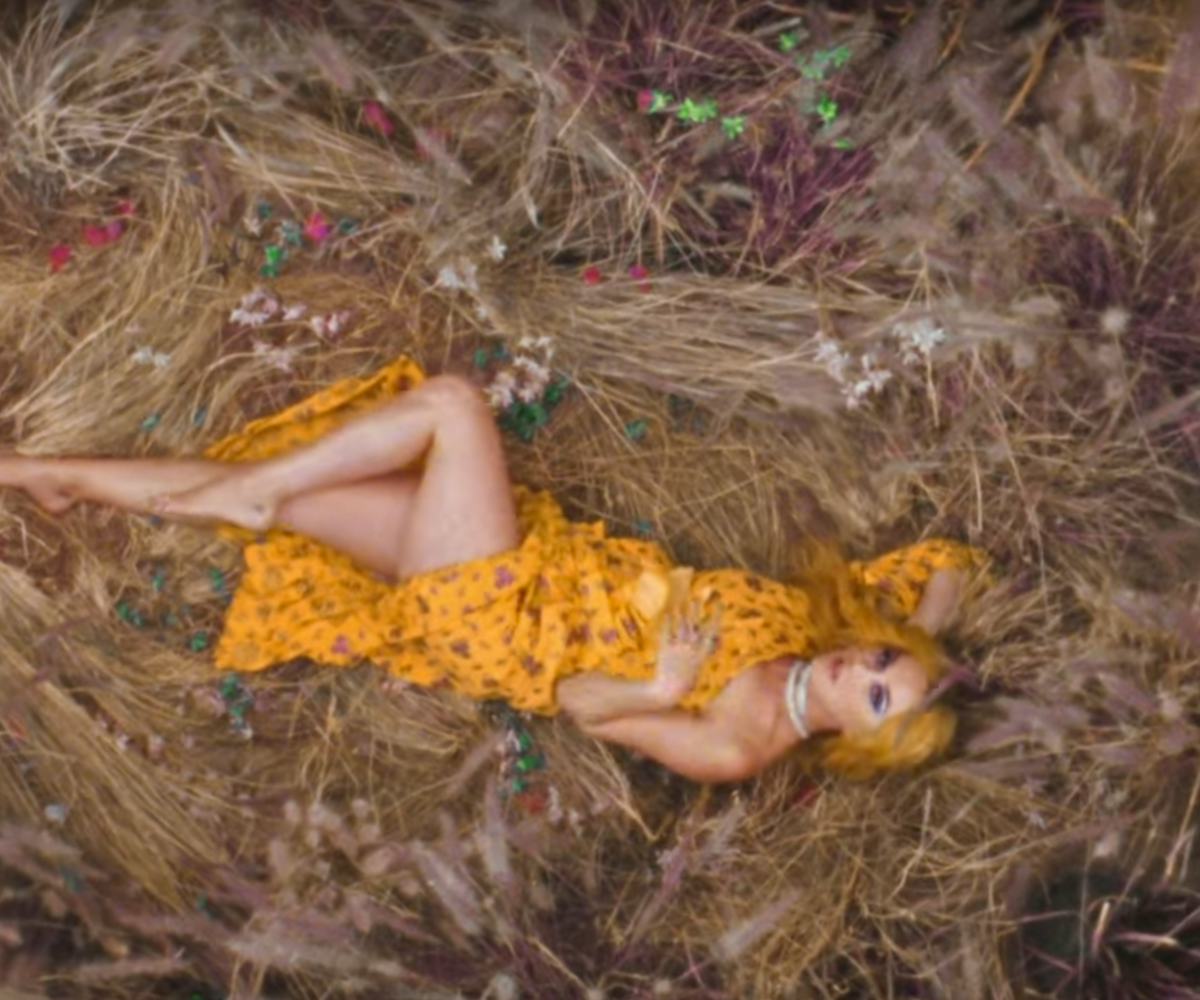 Image via YouTube/CalvinHarrisVEVO
Watch Calvin Harris' New Trippy, Tropical Music Video With Pharrell, Katy Perry & Big Sean
Calvin Harris just released the new music video for his song "Feels," and it will make you feel like you need a vacation. The latest single features Katy Perry, Pharrell, and Big Sean and will appear on Harris' forthcoming album, Funk Wav Bounces Vol. 1.
Directed by Emil Nava, the music video is set in a hazy, colorful utopia. Pharrell sings from a rowboat in a small, shade-shifting pond. Perry lounges in a golden flower field that perfectly matches her hair and sundress. Big Sean sits on his throne in between two bright red parrots. Harris even makes an appearance, playing the guitar in a floral print button-down. 
They seem to be stranded on their own desert island while Perry sings the chorus: "Don't be afraid to catch feels / Ride drop top and chase thrills / I know you ain't afraid to pop pills / Baby, I know you ain't scared to catch feels / Feels with me." 
This won't be the only collab on the album. Harris has already dropped "Slide," featuring Frank Ocean and Migos, "Heatstroke," featuring Young Thug, Pharrell, and Ariana Grande, and "Rollin," with Future and Khalid. Funk Wav Bounces Vol. 1 arrives June 30. 
Watch the full music video below.