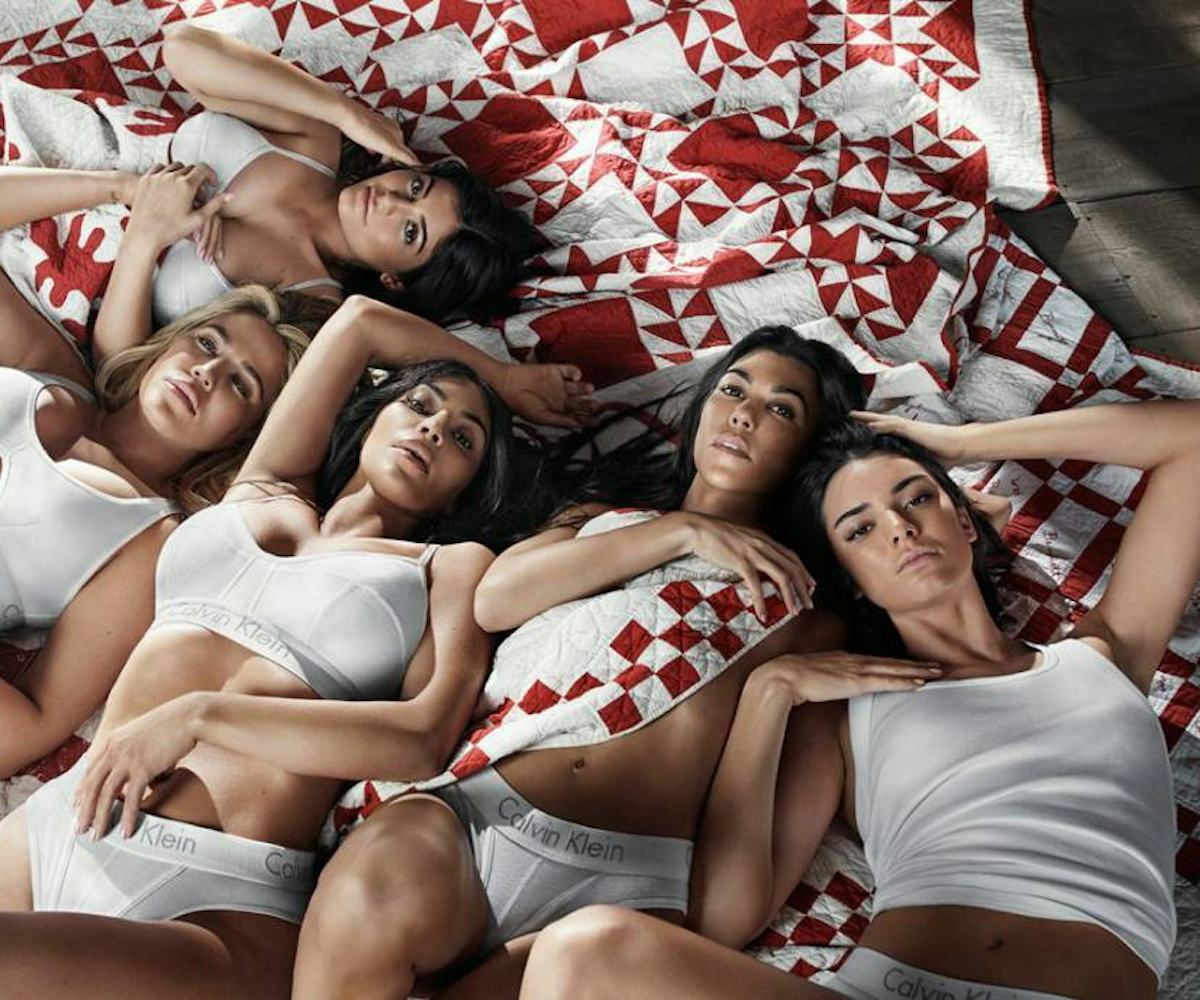 Photo courtesy of Calvin Klein
Calvin Klein's Raf Simons Is Being Awarded For This Important Contribution
His quilts have earned him an honor
Calvin Klein, a brand long-known for embracing and reinterpreting Americana, and its Belgian chief creative officer, Raf Simons, have gone above and beyond to incorporate quintessentially American styles into the label since he joined in 2016. (As recently as two weeks ago, the brand debuted a collection featuring Andy Warhol photographs.) In fact, Simons has done so much to incorporate American heritage into the brand that his designs are now being recognized by Manhattan's American Folk Art Museum.
Specifically, it's Simons' quilts which are being honored by the museum. Inspired by the heritage of American craftwork, the textiles have been heavily incorporated in Calvin Klein collections, campaign photos, and Sterling Ruby installations at the brand's Madison Avenue store. "Raf Simons is one of the world's most influential designers, and his focus on American quilts shines a light on a potent art form that the American Folk Art Museum has long collected, exhibited and championed," said Monty Blanchard, president of the board of trustees at American Folk Art Museum, according to WWD. "AFAM has one of the world's most significant collections of American quilts. Quilts are a powerful creative expression, and we enthusiastically applaud Mr. Simons for his work at Calvin Klein."
Simons will be honored at the American Folk Art Museum's annual benefit gala on October 2, alongside other people and organizations which have done outstanding work in preserving American heritage.