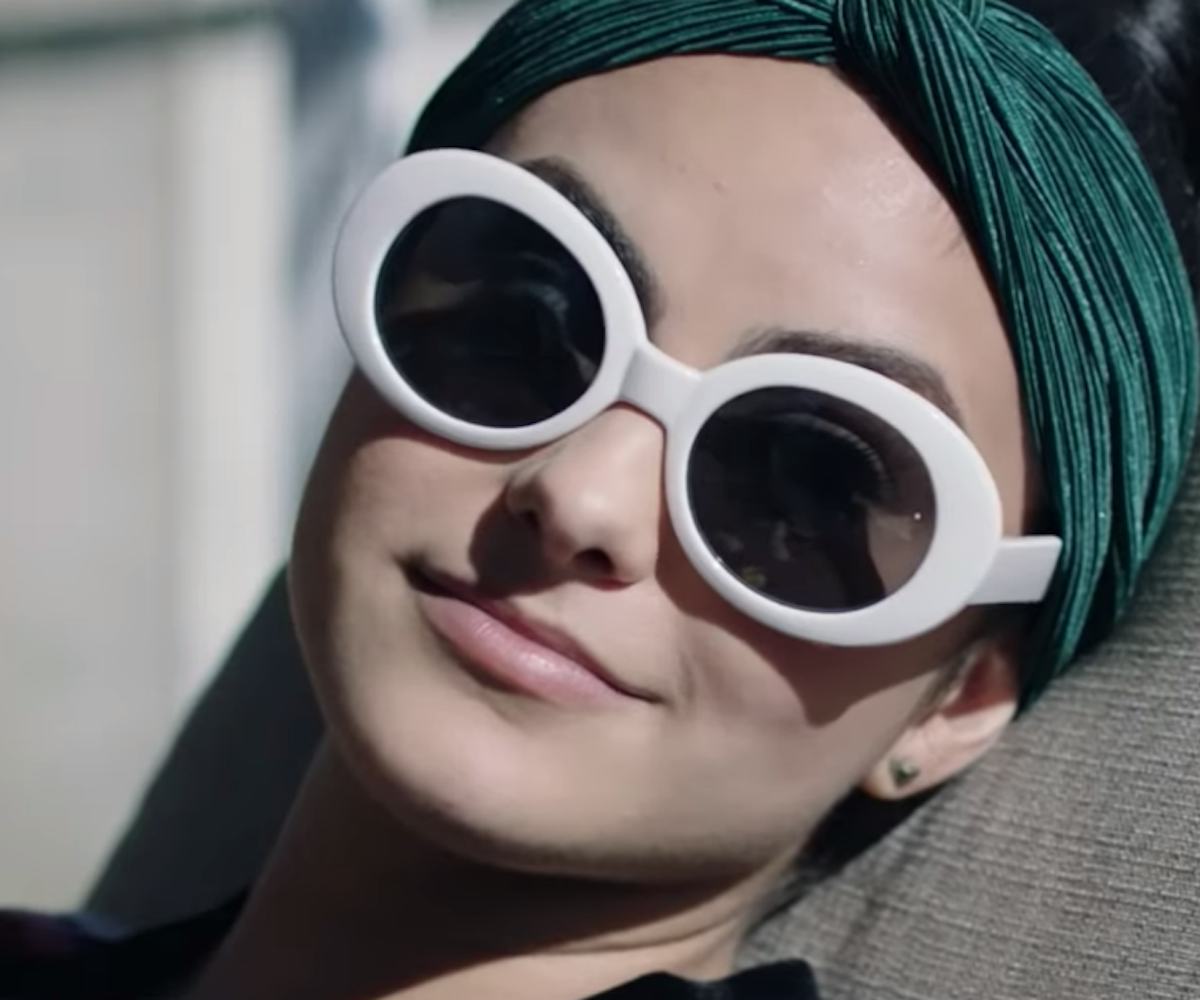 Photo Via YouTube.
Camila Mendes Is The Queen Sugar Baby In 'The New Romantic' Trailer
The film also stars Jessica Barden and Hayley Law
Camila Mendes isn't in Riverdale anymore. Instead, the former NYLON cover star is pulling a 180 and playing a sugar baby on the big screen.
The New Romantic stars Jessica Barden (Blake), Mendes (Morgan), and Hayley Law (Nikki). Barden plays a journalist who—to spice up her dating life and, as a result, her column—starts dating an older guy in exchange for gifts (and a story). Mendes is the head sugar baby in charge who helps Barden navigate her new life. "I have made $67,000 in gifts," Mendes says in the trailer. "Am I a prostitute? No. A gold digger? Maybe." And Law plays the fun friend who occasionally puts Molly in baked goods when she's bored.
Watch the trailer, below. The New Romantic hits select theaters November 9.