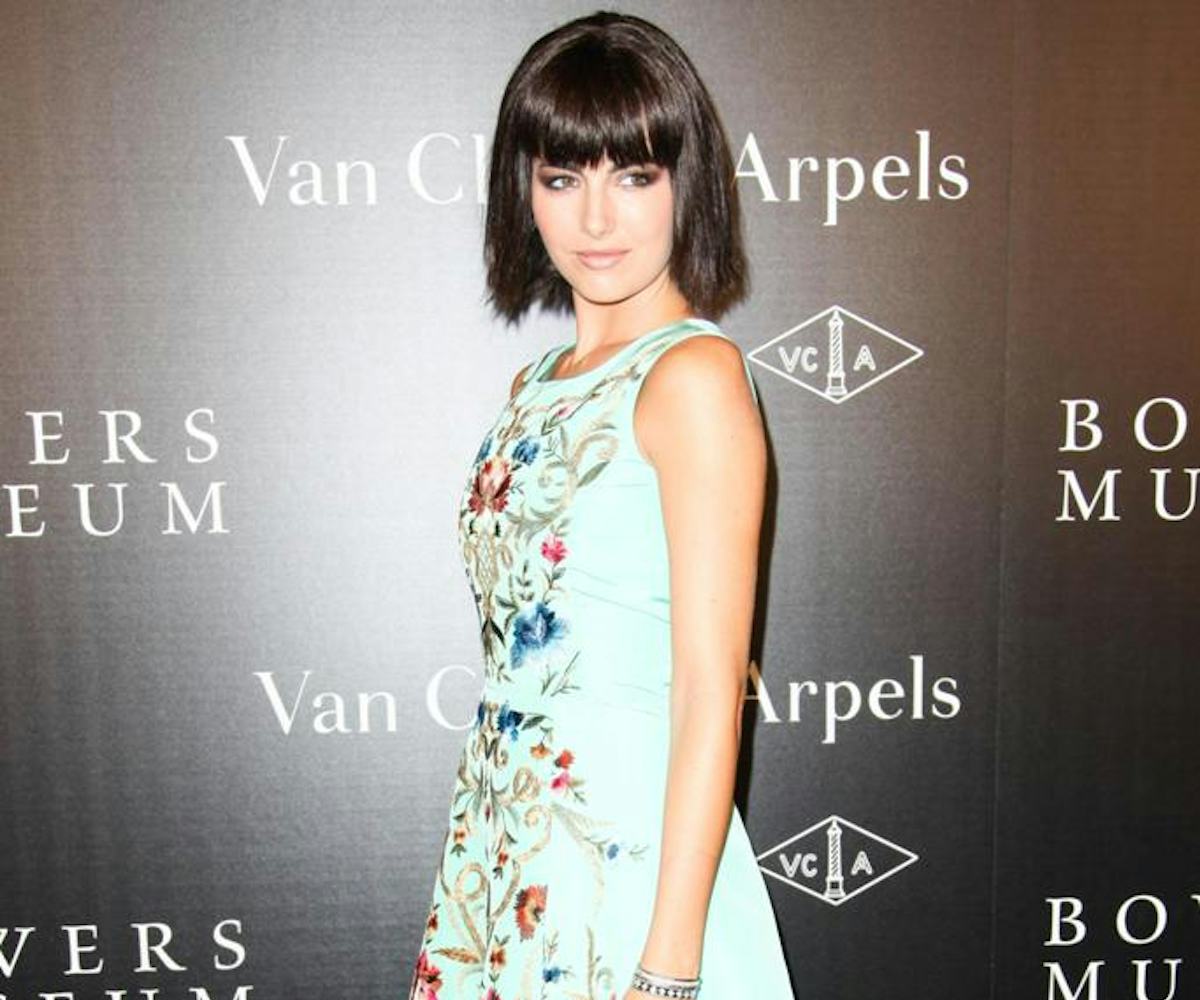 beauty queen: camilla belle
yes, the actress got bangs—here's the secret to getting the chop, too.
Did she or didn't she?
That seems to be the thing that everyone's buzzing about, ever since Camilla Belle stepped onto the red carpet this week with choppy bangs. Regardless of whether they're real or fake--and honestly, does it really matter?--two things are clear: a) she wasn't sporting them a week ago, and b) they look pretty awesome. What I like about them is the fact that they're not your typical blunt bangs; as someone with a fringe, I appreciate stylists who shake things up a big. (It also helps that they've got the same wild texture as the ones we saw at the Fendi spring '14 show.)
If you've never had bangs before, but are inspired to go under the knife, you should know that they take just a little bit of maintenance. Like, 10 minutes, max. Here's the key to getting that choppy fringe while still looking super pulled-together:
STRAIGHTEN IT: Bed Head Hair Straightener - $19.99
Sure, they're not totally blunt, but you still want to start styling the bangs by getting them completely straight. I love mini irons because they're easier to control (also, bonus points for actually fitting in my shoe box of a New York City apartment).
TEXTURE IT: Oribe Dry Texturizing Spray - $19.50
Bangs can look a bit greasier before the rest of your hair does--not only does this dry shampoo keep oil at bay, but it also gives them a bit of texture, a la Belle. Spray at the roots, let it dry for a minute, and then brush through.
MESS IT: Garnier Fructis Haircare Mess Maker Power Putty - $5.99
If you want just the slightest touch of controlled mess, put a small amount of this neo-pomade on your hand, rub between your fingers, and then apply it in piece-y sections.