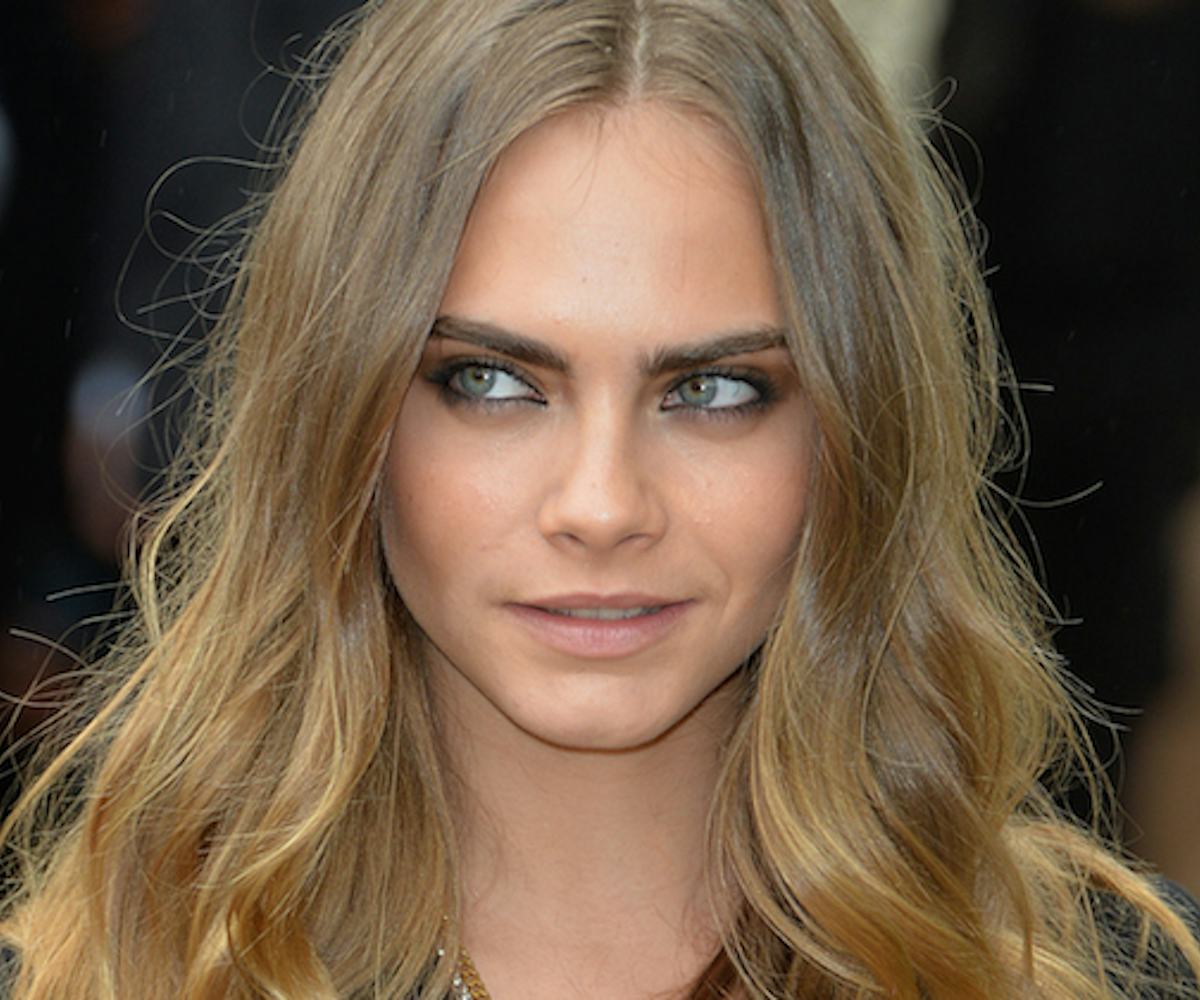 Photo via Anthony Harvey/Getty Images
You Won't Believe What Cara Delevingne Wore To See 'Star Wars'
then again, maybe you will
We are all fully and truly #blessed for knowing eyebrow-delivery vehicle Cara Delevingne. Though Taylor Swift has assigned the 23-year-old model to her "Squad," this is inaccurate. She is in humanity's squad.
Proof of the fact that we are all with Delevingne—and Delevingne is with all of us—comes from her Instagram account. Already a bastion for all things Cara, a post late last week suggested that the young supe may have gone to a showing of Star Wars: The Force Awakens dressed like this:
Amazing, yes? Obviously, if this is indeed Delevingne under all that plastic, she gets multiple points. First off, it's a nice, little middle finger to the paparazzi who hound her all the livelong day. Second, she's picked a character who, while her physical opposite, is a loud, badass party boy who rules all he sees—sorta like her. Finally, and here's the most important part, it's Jabba the Hutt with not one, but two lightsabers. Again, Jabba the Hutt with two lightsabers.
You get all the points, Cara.
(Via Teen Vogue)