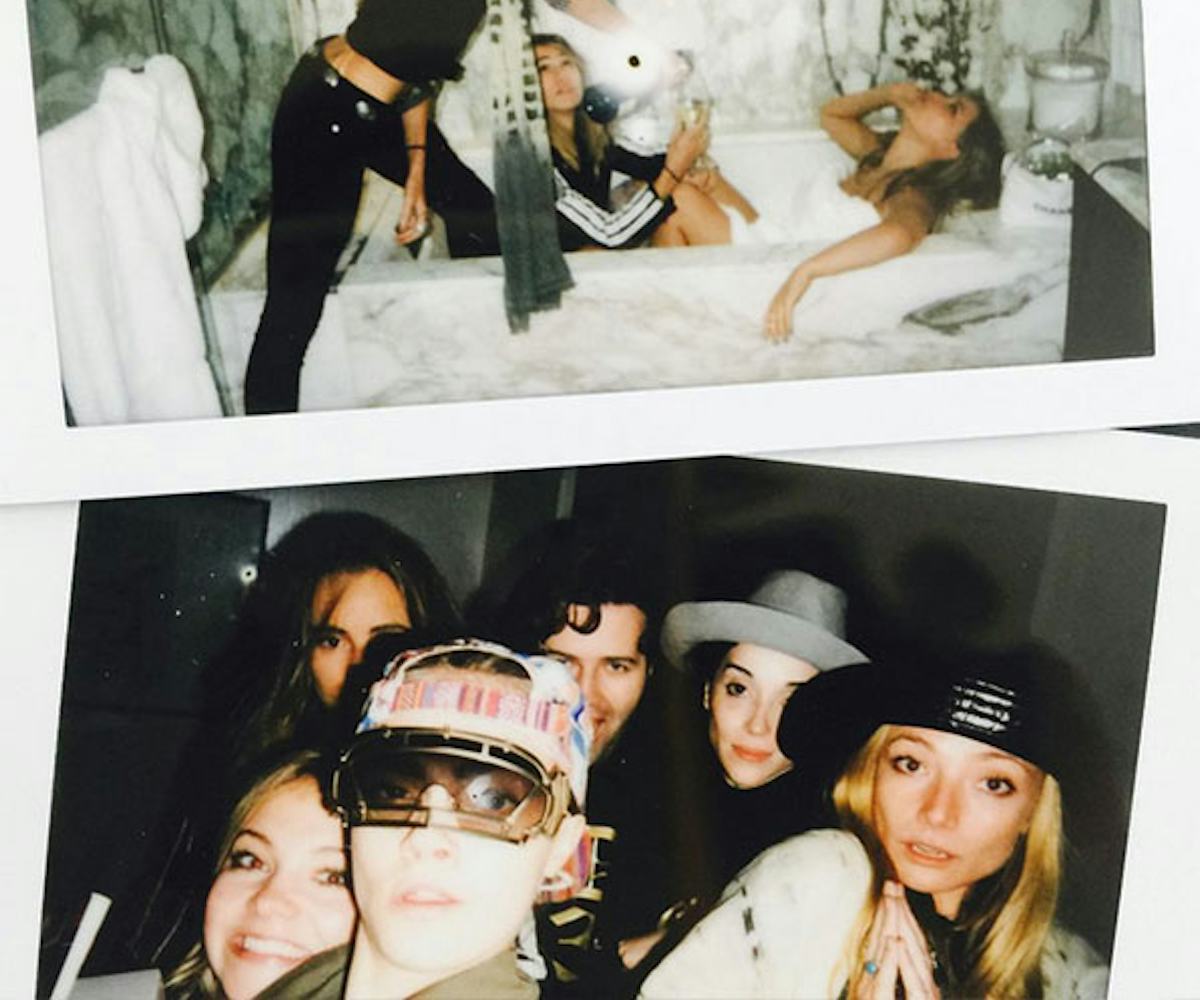 Photo via @poppyjamie instagram
cara delevingne had a wild 23rd birthday
what else would you expect?
Yesterday, Cara Delevingne celebrated her 23rd birthday. And to celebrate the birth of the woman who singlehandedly revived bold brows, her friends Suki Waterhouse, Clara Paget, Poppy Jamie, and Annie Clark (a.k.a., St. Vincent) flew to Toronto, where Delevingne is currently filming Suicide Squad. What ensued was a series of the most wild and tame activities one could imagine. And since social media reigns, the ladies took to Instagram to document some of their shenanigans, which included strip clubs, high tea, dancing, jumping on cars, tutus, and bacon boxers—because why not?
Click through the gallery to see a snippet of what went down last night. 
Why yes, those are matching shirts and bacon boxers.
Peas, bacon, and some drastic cat eyes, for good measure.
Make the commitment of a jungle tumble, accept the sacrifice.
Giving a nice, warm welcome to Toronto.
Every good night must start with tea.
The best kind of 'roids.