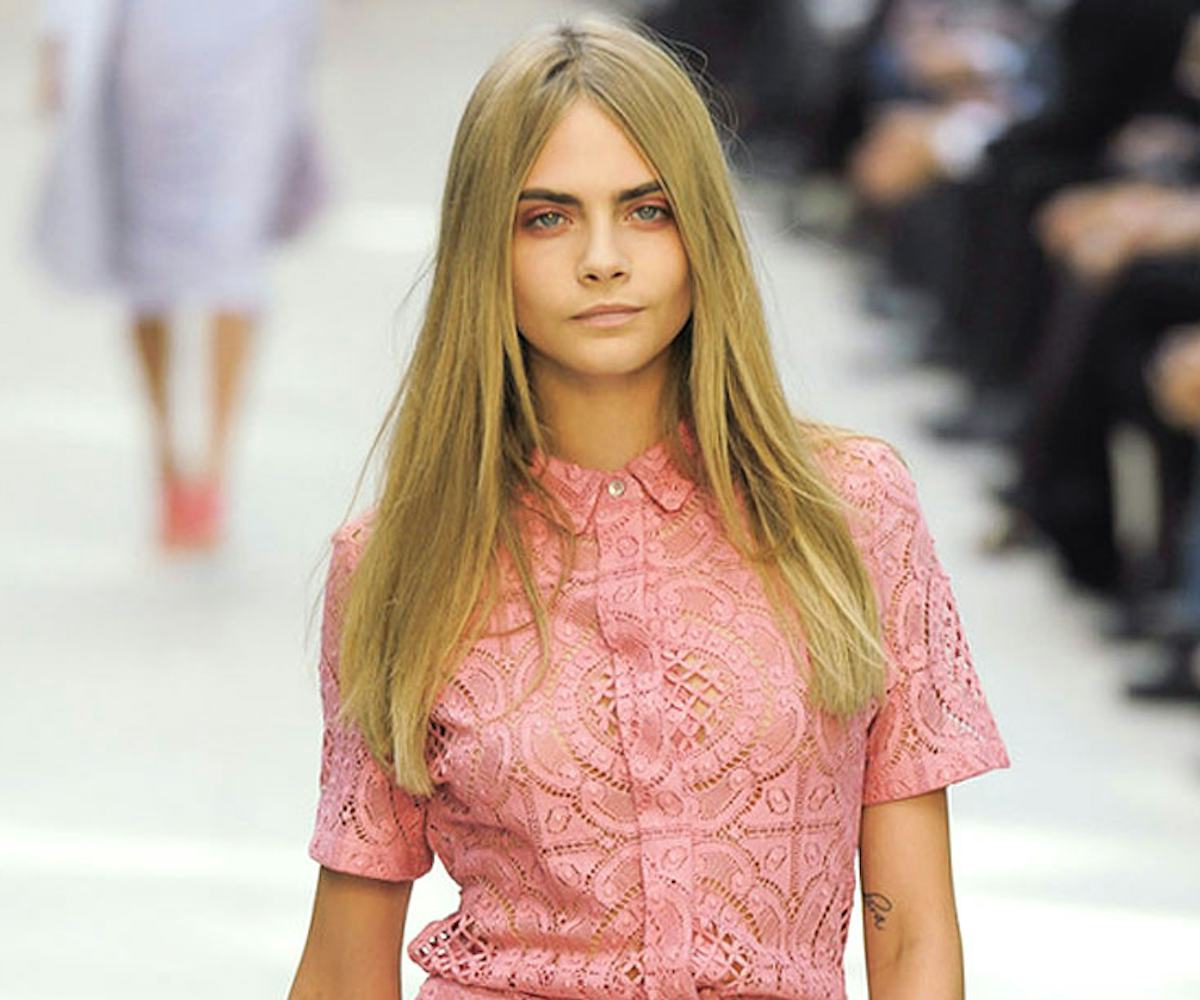 cara on camera
everything you need to know about cara delevingne's new movie role.
Cara Delevingne hasn't made her acting dreams a secret. Sure, the British model might sing with Will Heard and randomly on the street, but she's said time and time again what she really wants to do is movies. And judging from her IMDB page, she's doing just that. 
The 21-year-old made her debut with a small role in 2012's Anna Karenina, and she just wrapped filming on Kids in Love, out next year. But if you ask us, her latest project is the most interesting--mostly because it's based on a famous book that we know practically nothing about. 
After some research, here's everything you need to know Delevingne's newest starring role:
1. The movie is so new, it's still a secret. It wasn't listed on Delevingne's IMDB page, and the only way we found out about it was thanks to the makeup artist Sian Richards, who tweeted this photo.
2. Wait, so does this mean she's going to have dreadlocks?!
3. It's the film adaptation of Martin Amis' dark comedy, which was first published back in 1989. Set in 1999, the futuristic (for those days, anyway) the story recounts an unfortunate, messy love affair that leads to murder. 
4. Co-stars include Billy Bob Thorton, Amber Heard, and Jim Sturgess.
5. The filming took place during the month of September--maybe that's why she was MIA for much of NYFW?
6. No word yet on Delevingne's exact role in the film. But since we'll have to wait a while for the release, the good news is, that gives us time to read the book!