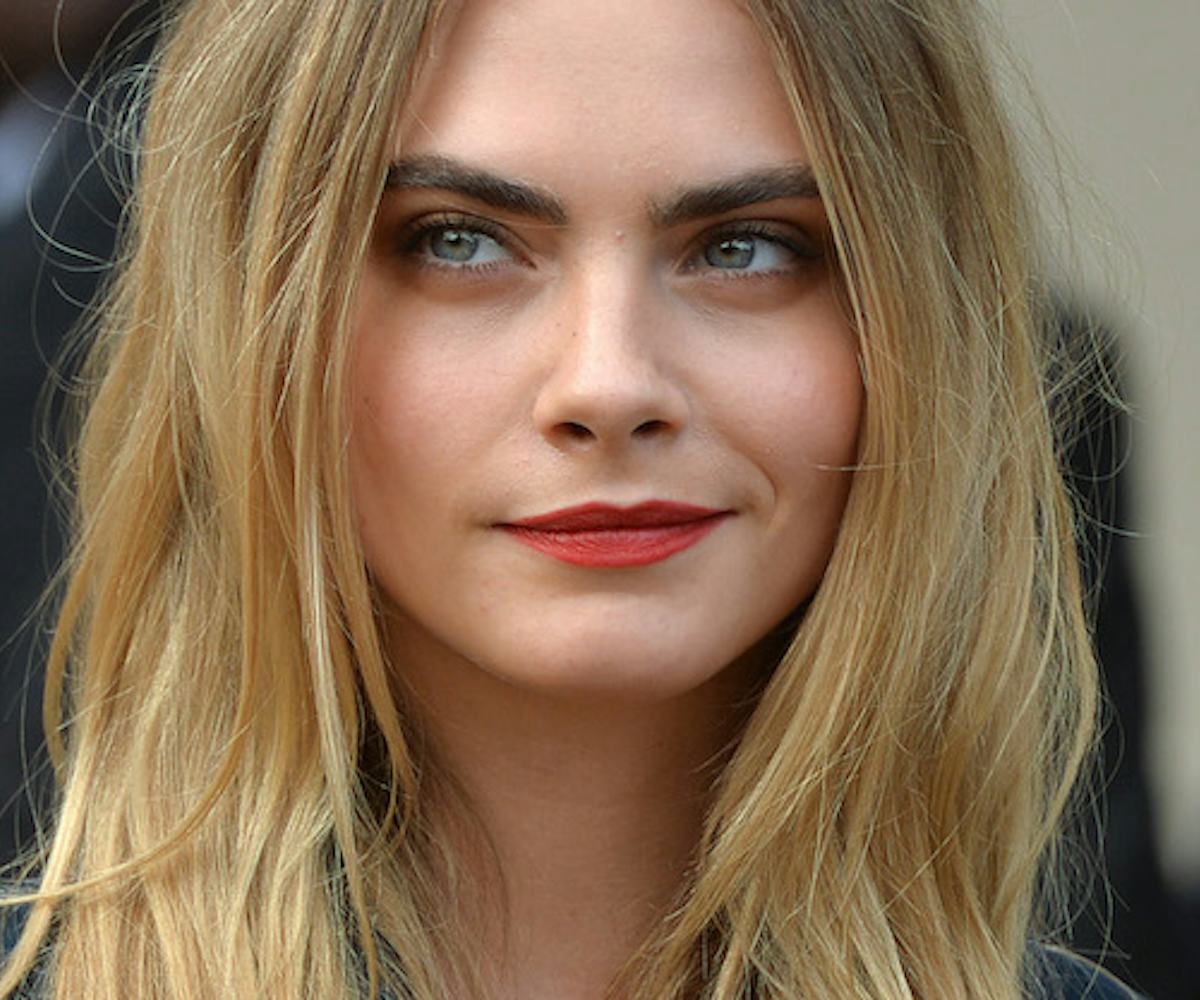 Photo Anthony Harvey/Getty Images Entertainment
THIS Is How Much Cara Delevingne Makes Every Damn Day
the cara business is booming.
It's always nice to see a rich-to-richer story. (Sorry, we just let our inner hater out.) See, when you look at Cara Delevingne's personal finances, it's hard not to be jealous.
According to Delevingne's own company—Cara & Co.—the 23-year-old model, burgeoning actor, and eyebrow-launching platform earned a total of £3 million (that's over $4.5 million, U.S.) this calendar year. Now, though Delevingne collected some of that revenue from her role in the upcoming Suicide Squad movie, the lion's share came from her various modeling contracts for brands including Chanel, Fendi, Burberry, and others. 
How much does that lump sum break down to per day? Both The Daily Mail and Teen Vogue estimate that Delevingne is bringing in $13,057 every 24 hours—probably enough to cover her entire body in lion tattoos, not that we're suggesting she should do that. You may return to eating salad in your cubicle now.
(via Teen Vogue)