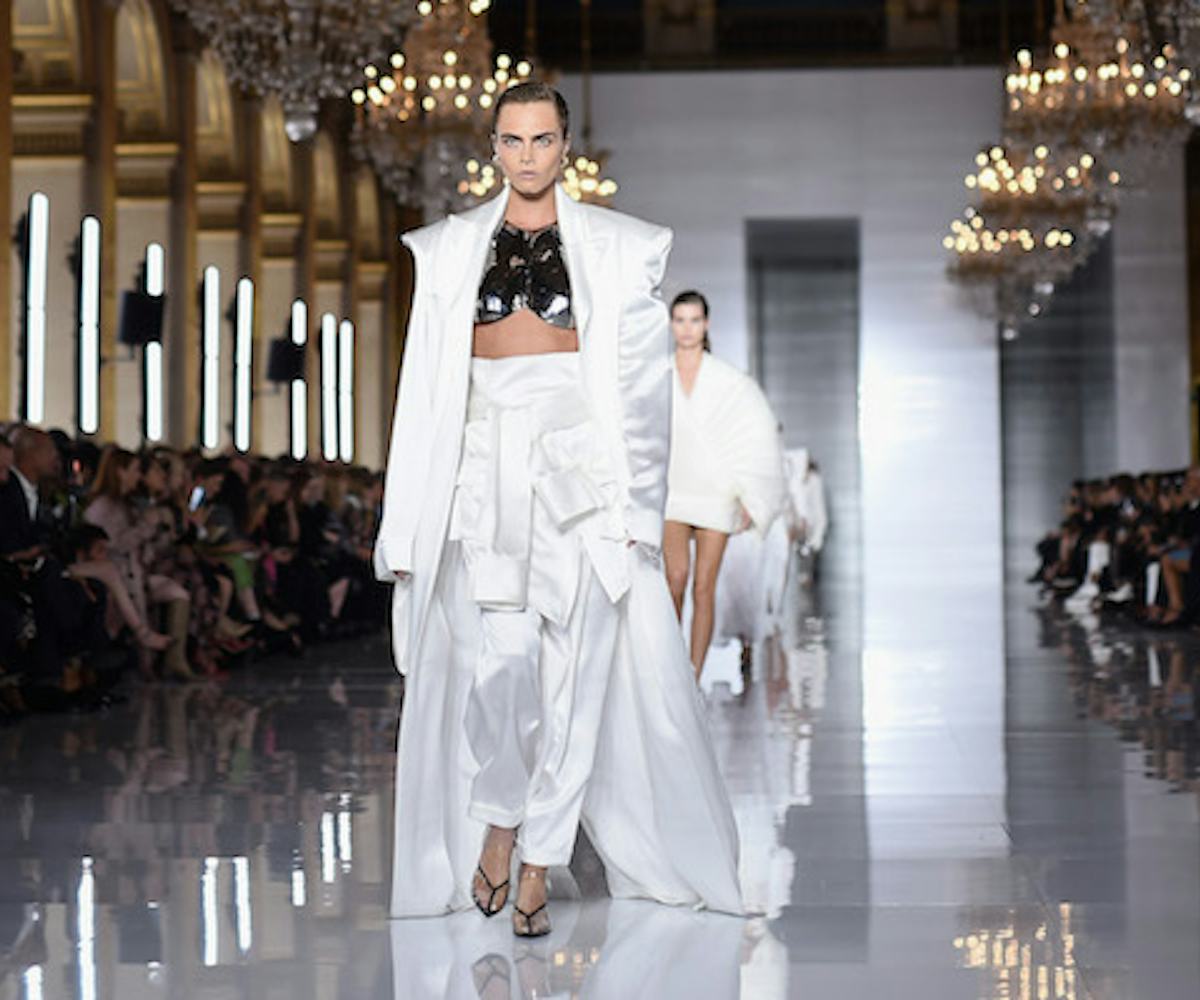 Photo by Pascal Le Segretain/Getty Images
Cara Delevingne Loves Prince As Much As We Do
She lip-synched "When Doves Cry" down the Balmain catwalk
What do supermodel-turned-actresses and high fashion designers have in common with us, mere mortals? An unwavering love for Prince, of course.
Earlier this morning in Paris, Olivier Rousteing showed his Spring 2019 collection for Balmain. While show-goers were presented with the usual spectacle that is a Balmain runway show—mainly, a lot of really sparkly things—the opening moment was what made today's show so epic.
Just before the lights came on, Quindon Tarver's cover of Prince's "When Doves Cry"—you know, the one from Baz Luhrmann's Shakespeare's Romeo + Juliet—began to play. As the hypothetical curtains opened, the Prince track faded in, and out came Cara Delevingne lip-synching along to the track as she made her way down the runway. Donning a metallic breastplate under an oversized white suit, no less.
It was quite an appropriate song choice for Balmain's Army of models to march down the catwalk to, wearing various sculptural, otherworldly all-white looks. That is, before "Another One Bites The Dust" began blaring over the speakers, bringing out metallic, marbled, and acid washed rock 'n' roll looks.
You can watch the full Delevingne-Prince moment, here. To be clear, we're lip-synching along, too.