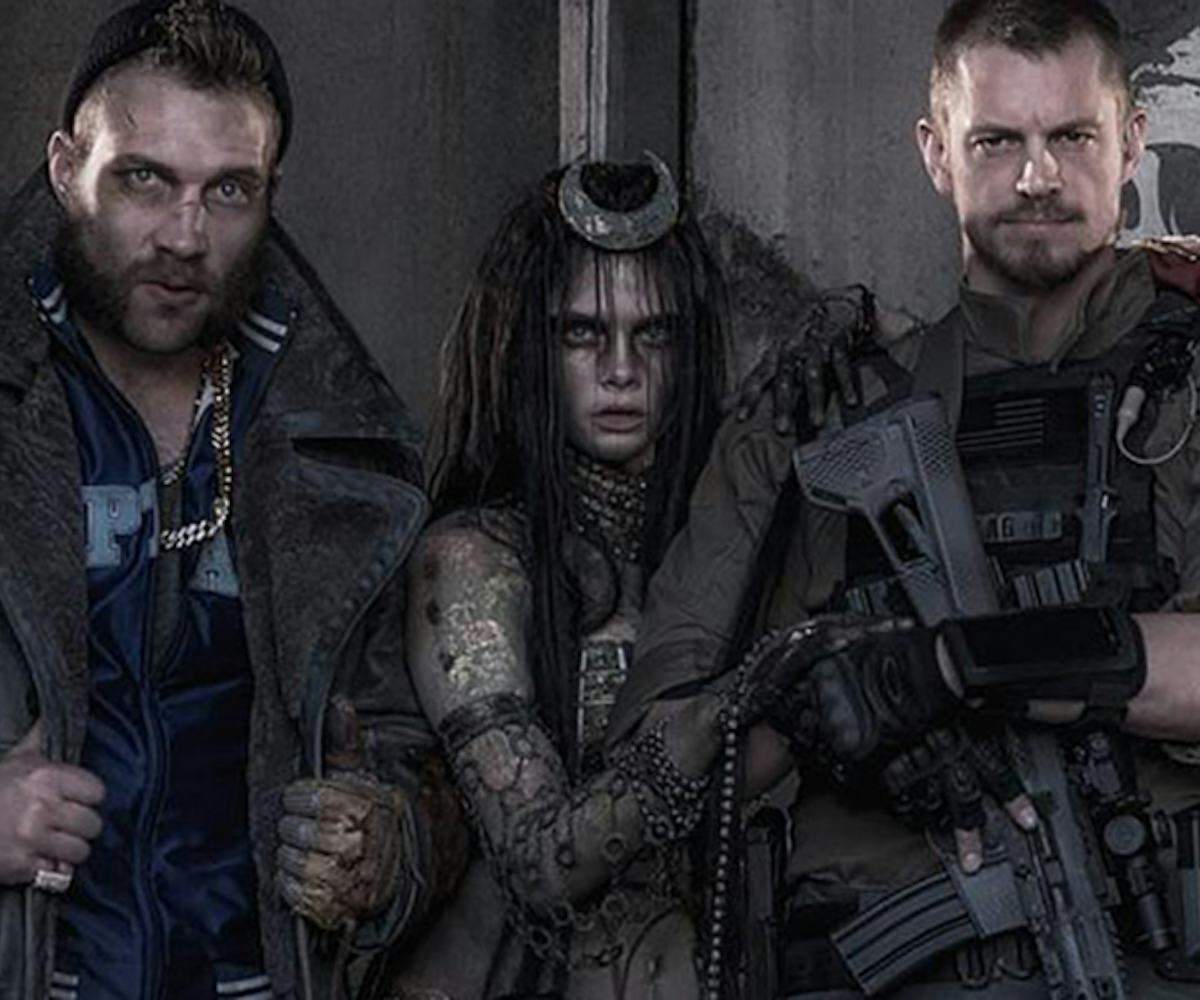 Photo courtesy of Warner Bros.
Cara Delevingne's 'Suicide Squad' Character Video Is The Stuff Of Nightmares
The road to the Suicide Squad film has been one paved with plenty of anticipation. First, the trailer was released at last summer's Comic-Con. Then, the stars showed off photos of them giving one another tattoos. More trailers, news, and promo images have been released since, and now, as the premiere of the film edges closer, a series of character videos is helping fans get acquainted with the intense, badass, and sometimes scary members of DC Comic's Suicide Squad.
With a huge grin and a jaunty swing of a baseball bat, Margot Robbie brings a devilish nature to Harley Quinn, while Will Smith takes his turn as a bad guy in his character of Deadshot. As Amanda Walker, Viola Davis is not to be messed with. Karen Fukuhara shows off her fight skills as samurai assassin Katana.
Most chilling, however, is Cara Delevingne's Enchantress: the combination of the former model's raspy voice and languid movements with the character's creepy, witch aesthetic makes for a nightmare-worthy portrayal. This may just be one of the best supervillains to come to the screen yet.
The rest of the character videos show that the Suicide Squad movie has thoroughly translated the original DC Comics series, capturing the particularities and powers of every character. This is bound to be one hell of a blockbuster.
Watch the character videos below—and be sure to see the film come August 5.