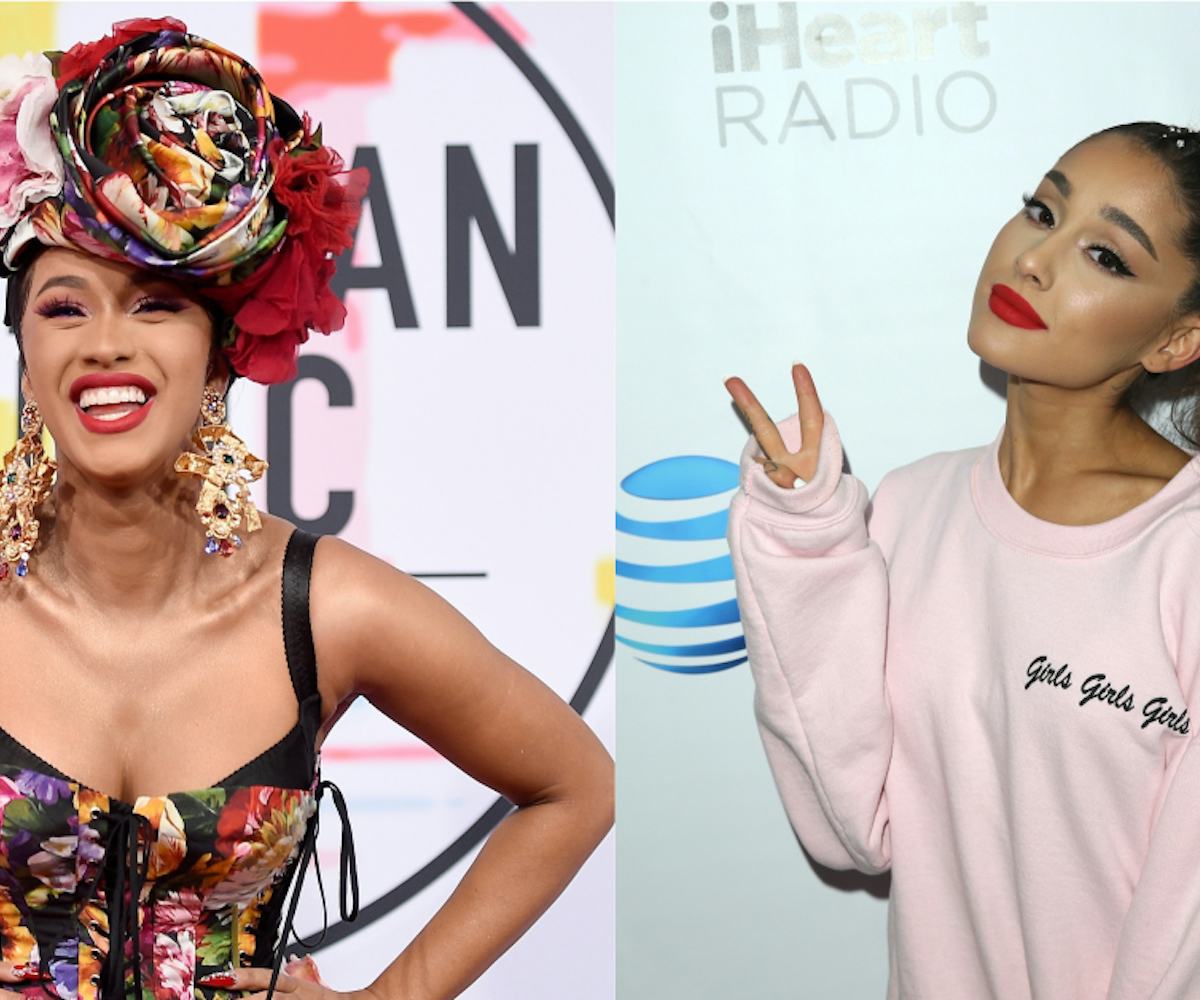 Photos by Kevork Djansezian, Jesse Grant/Getty Images
Cardi B Definitely Didn't Shade Ariana Grande
"You kids need to find a hobby"
No, Cardi B isn't starting a shade war between herself and Ariana Grande. Though the Sweetener singer may be friendly with Cardi's enemy No. 1, Nicki Minaj, Cardi B isn't about to get that petty. A totally fake, Photoshopped post was making the rounds on the internet that suggested Cardi was taking aim at Grande. The rapper immediately took to Twitter to diffuse the drama before it started.
Cardi posted a screengrab of a doctored post, which depicted @iamcardib liking a collage of Grande and her former beaus, with the caption, "Ariana a lil h," presumably putting down the singer for her dating life. "Ya gotta do better with the photoshopping," Cardi captioned the screenshot, pointing out that whoever tried to start all the drama didn't pay attention to the fine details (like the username), adding, "the 'Y' is a little cut off in the corner." The rapper also had words for the trolls who waste their time doing bad photo editing work, ending her post with, "You kids need to find a hobby, LEAVE ME ALONE." 
Cardi is already deep into plenty of other drama on the internet, like Minaj selling merch advertising their fight, as well as liking tweets about it from fans. There's also possibly going to be a diss track from Cardi aimed at Minaj, so why cook up something fake? Plenty left to discuss here.