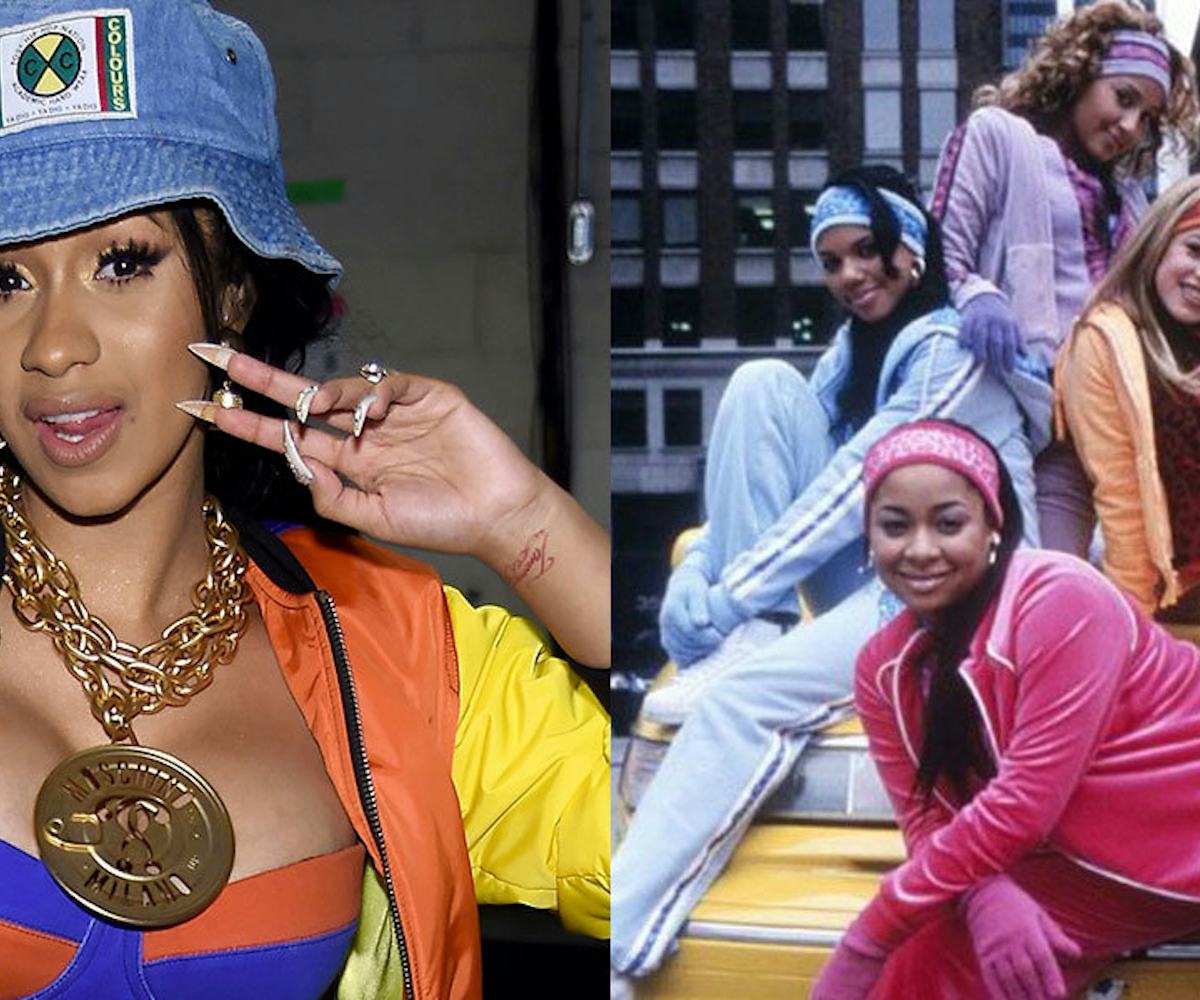 Photo via Getty Images/Disney
Cardi B Gifted Us With The Only Cheetah Girls Cover We'll Ever Need
Anticipation for Cardi B's debut album, Invasion of Privacy, is high. While we have a little more than a week until the official release, Bardi is tiding us over with what she calls a "preview" of what we're supposed to get on April 6.
Taking to her Instagram last night, Cardi recorded herself singing The Cheetah Girls' "Cinderella." And though it appears to be a mere troll—if the giggles in the background are any indication—we wouldn't be mad if she did sample the track on her record. It is a classic song and a part of Disney history! Not to mention a song about embracing your independence!
We'll have to wait a little longer to see what the rapper-slash-singer actually has in store for us. In the meantime, listen to the original Cheetah Girls track alongside Cardi's rendition for a heavy dose of nostalgia.
Cardi B's Invasion of Privacy is out on April 6 via Atlantic Records.