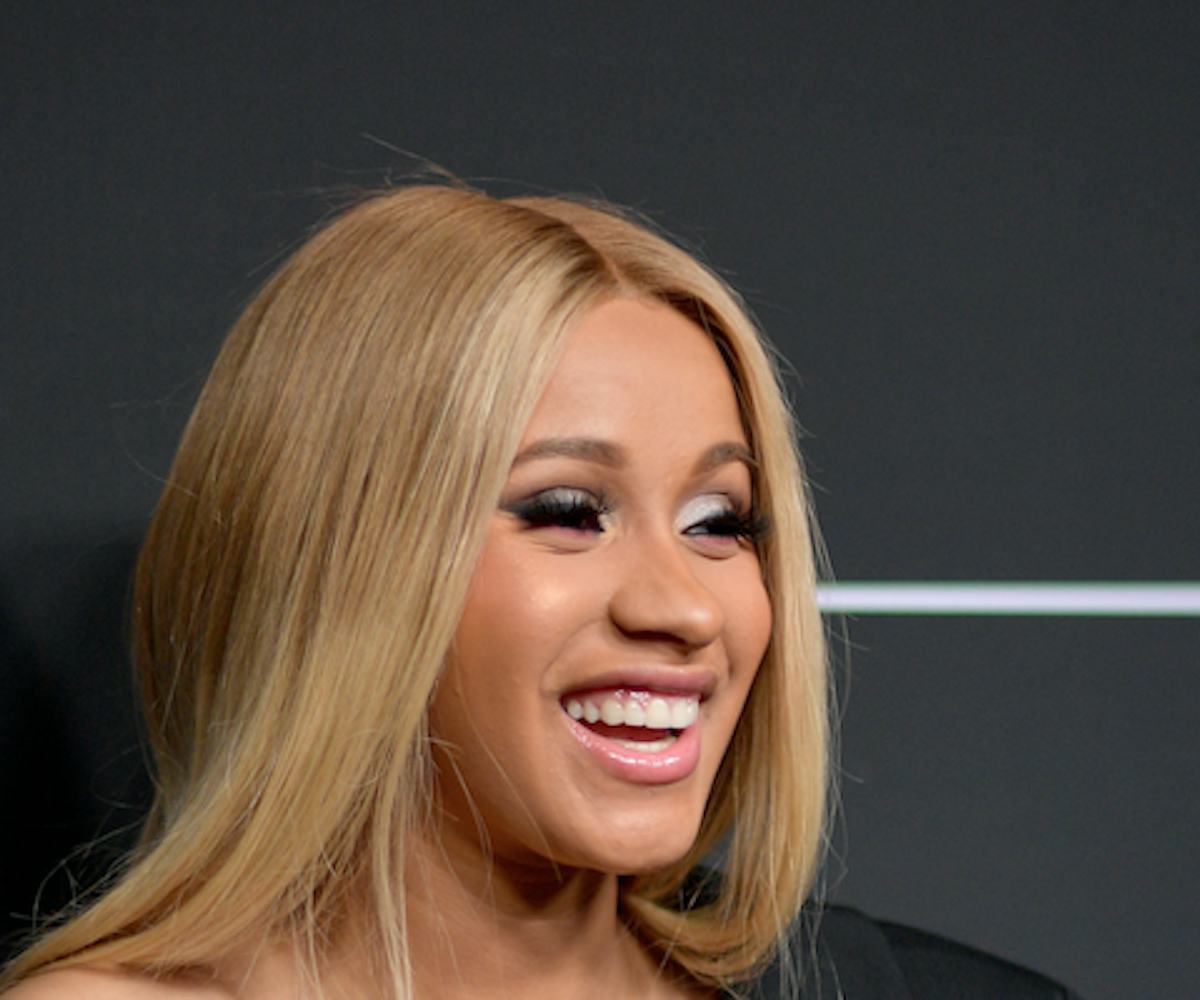 photo by Matt Winkelmeyer / getty images
Cardi B Says She Had Experiences With Women In Defense Of Rita Ora Song
And apologizes to the LGBTQ community
Cardi B is the latest artist to sound off about Rita Ora's controversial new single, "Girls." The rapper, who is featured on the track alongside Charli XCX and Bebe Rexha, was called out by artists like Kehlani and Hayley Kiyoko, who said the track was "tone-deaf" and did "more harm than good for the LGBTQ+ community." Ora has since issued an apology, saying that the song was "written to represent my truth and is an accurate account of a very real and honest experience in my life" and that she has "had romantic relationships with women and men." Now, Cardi has taken to social media to express her feelings about the track as well, emphasizing that the song wasn't made to hurt anyone.
"We never try to cause harm or had bad intentions with the song," Cardi wrote in a Twitter post, before announcing that she had "experiences with other woman, shiieeett with a lot of woman! I though the song was a good song and I remember my experience."
In a follow-up tweet, she acknowledged her ignorance in using slurs targeting the LGBTQ+ community and apologized: "Not everybody knows the correct 'terms' to use. I learned and i stopped using it."
Many people, namely Kiyoko, said that the main issue with the single was that it marginalized "the idea of women loving women." "I don't need to drink wine to kiss girls," she wrote of the song's chorus. "I've loved women my entire life. This type of message is dangerous because it completely belittles and invalidates the very pure feelings of an entire community. We can and should do better."