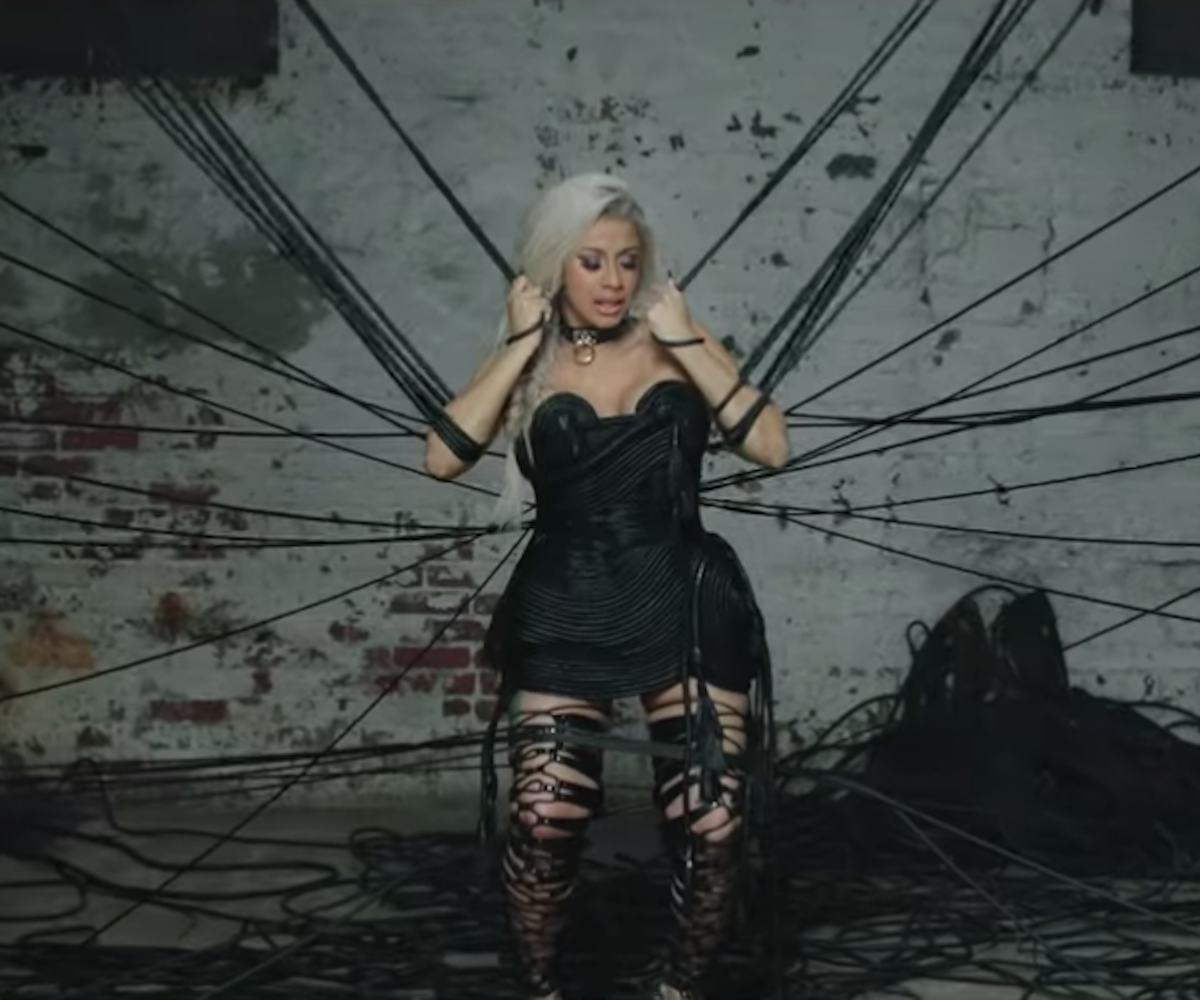 Photo via Cardi B/YouTube
Cardi B Makes Phone Cords Fashion In The "Ring" Video
The visual also features Kehlani
In the new music video for their song "Ring," Cardi B and Kehlani went back to prehistoric times—better known as the time before smartphones.
Cardi and Kehlani go full Cable Girls in the new visual, which features old-school phone jacks, cables, and telephone booths. Leave it to Cardi to bring landlines back from extinction. Throughout the video, Cardi seems to be trapped in a dungeon, tied from the walls with telephone wires which also construct her dress and strappy thigh-high heels. This scene is cut with shots of disembodied hands connecting phone lines, using a rotary dial, and hanging up or dropping phones. We also see Cardi and Kehlani contemplate calling first in trippy telephone booths floating in the sky, above a huge body of water. You know, as one does.
Watch the visual, below, to prepare for Cardi's VMAs performance tonight.