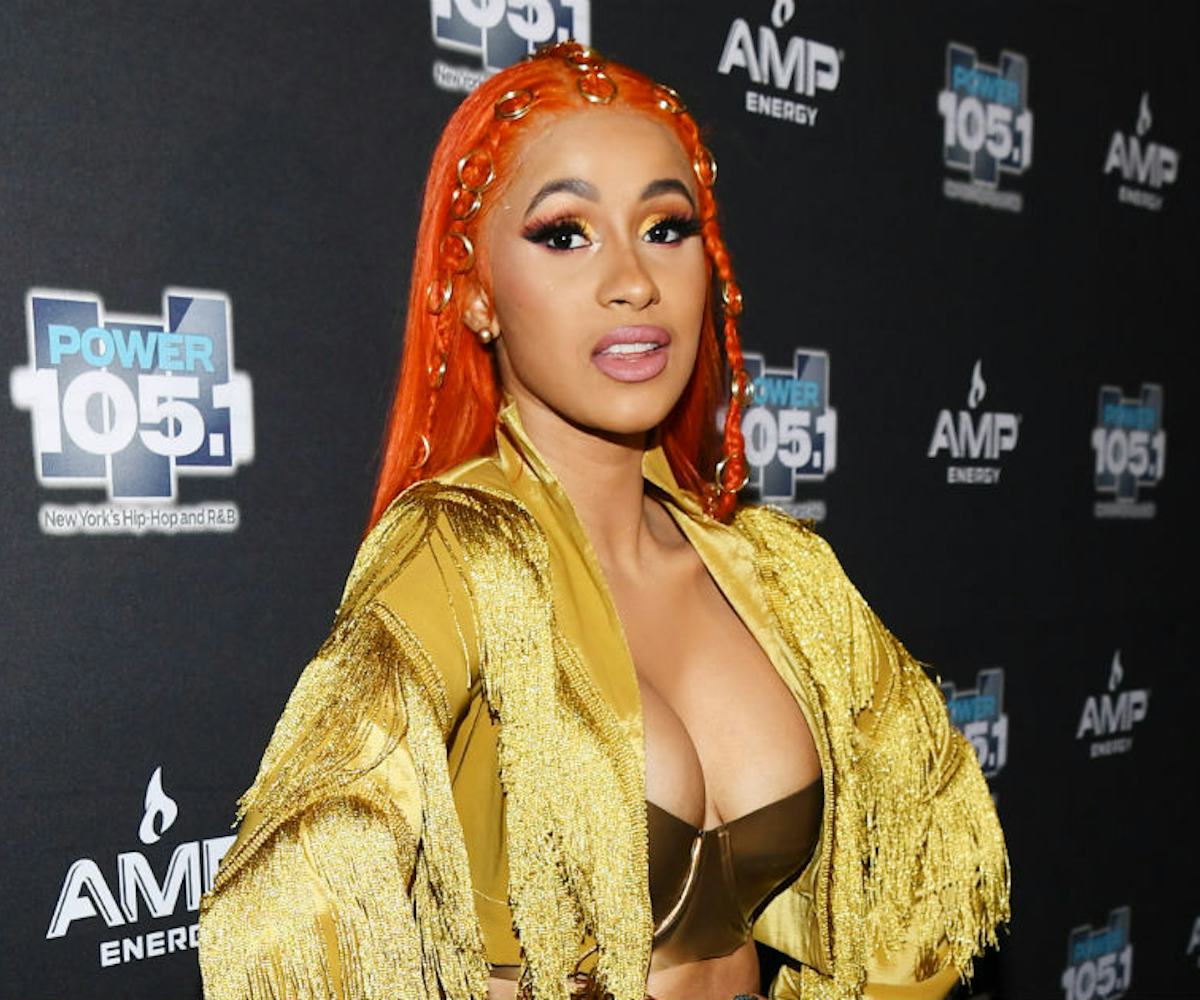 Photo by Dave Kotinsky/Getty Images for Power 105.1.
Cardi B And Nicki Minaj May Have Finally Called A Truce
After things got heated yesterday
The feud between Nicki Minaj and Cardi B took a heated turn.Things came to a head last night after Nicki Minaj went on her Beats 1 show, Queen Radio, to premiere a new song and address her issues with Cardi for the 100th time.
First, Minaj addressed the New York Fashion Week altercation and stated that her friend Rah Ali was the one who beat Cardi up and not security guards. "Rah beat you so bad that I was mad at Rah," Minaj said. "You went home and told people security hit you, and we let that ride for legal reasons." She then went on to say that she'll give $100,000 to "anybody that wanna pull up the surveillance footage." Amongst other things, Minaj also denied that she leaked Cardi's phone number to her fans (something Cardi's sister had previously accused her of doing).
Not long after the episode of Queen Radio aired, Cardi decided to tell her side of the story by way of several Instagram videos. In the posts, she denied that Ali beat her up and told Nicki to make up her mind on whether she wants to be the gangster or the victim. She also said that Minaj "barked" at her management for giving Cardi a feature on G-Eazy's "No Limit" song. At one point, Cardi showed the many hateful text messages she got as a result of her number being leaked. She added that it got leaked an hour after the pair's NYFW altercation. "Ain't that shit fucking funny?" she said.
She touched on a bunch more, and it's all a lot. Toward the end, she gave Minaj a bit of advice: "What you need to do is stop focusing on other people, focus on yourself, and focus on your craft because you're out here fucking up your legacy looking like a fucking hater."
In response to all of this, Minaj took to Twitter and challenged Cardi to take a lie detector test. She then offered up some other options: "We can… Get on live & have the convo for the world to see. Do a lie detector test TOGETHER. Do an interview on #QueenRadio… ORRR we can both sit in a room together, hear a beat for the first time, and have ourselves FILMED WRITING TO IT!!!!!!"
A couple of hours later though, she said that we should all focus on the "positive things" from here on out, writing: "I know this stuff is entertaining & funny to a lot of people but I won't be discussing this nonsense anymore." Posting a screenshot of Minaj's message, Cardi also appeared to call a truce. "Alright then! Let's keep it positive and keep it pushing!" she captioned the post. 
Let's hope this lasts!