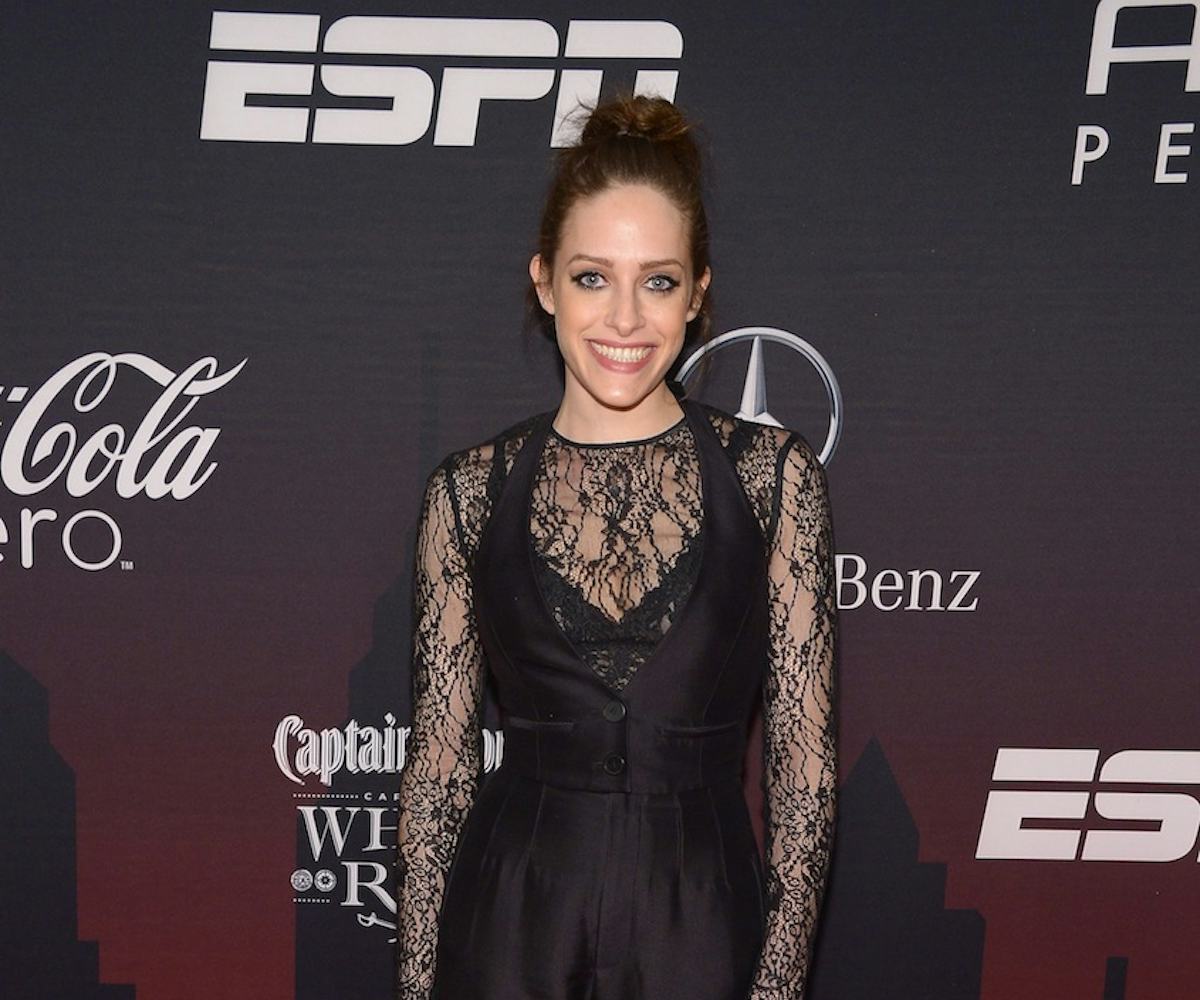 artist in residence: carly chaikin
the suburgatory star is also an awesome painter.
We already know her as Dalia Royce on Suburgatory, but when CarlyChaikin isn't busy rolling her eyes and rocking pink everything on the ABC series, you can find her in her studio, painting away. Up until recently she kept her talent close to home--literally, because her studio is in her house-- but with a recent art show in Los Angeles, the actress is ready to show everyone what she's been up to. Judging from her incredible paintings below, she's only getting started. See whatChaikin has to say about her artwork below.
First things first. How did you start painting?
My mom put me in art classes when I was younger, and I painted in class throughout middle and high school. But besides that, I'm self-taught. When I was 17 I started to paint really seriously, and we put an art studio in my house. My house now has a studio on the bottom floor. That makes it super convenient for me to just go down there whenever. 
Tell us about your art show. 
It was a dream come true! Whenever I throw a party or anything, I'm always like, "I hope people actually come!" But it was a great turnout, and I couldn't have asked for more. 
Are you going to be holding shows more often now? 
I'd love to. I had a lot of pieces prepared and we had to take 10 pieces out of the show. It's funny, though, because 99% of the people who know me have no idea I can paint.
What happens when you tell them? 
[Laughing] They assume I mean finger painting! But really, it's nice to have people see what I've been up to.
How do you stay inspired?
It's interesting, because I go through periods when you can't pay me enough to pick up a paintbrush, and then other times when you can't pay me enough to put it down. Getting ready for the show, I've been painting everyday for the past four hours--I do it when I'm not filming the show and have time to breathe.
Finally, what's on your painting playlist? 
Well actually, I have two! One is all-rap, like, Drake, Jay Z, Kanye West....and the other is slightly more mellow, like Bob Dylan, Kings of Leon, and Tom Petty.