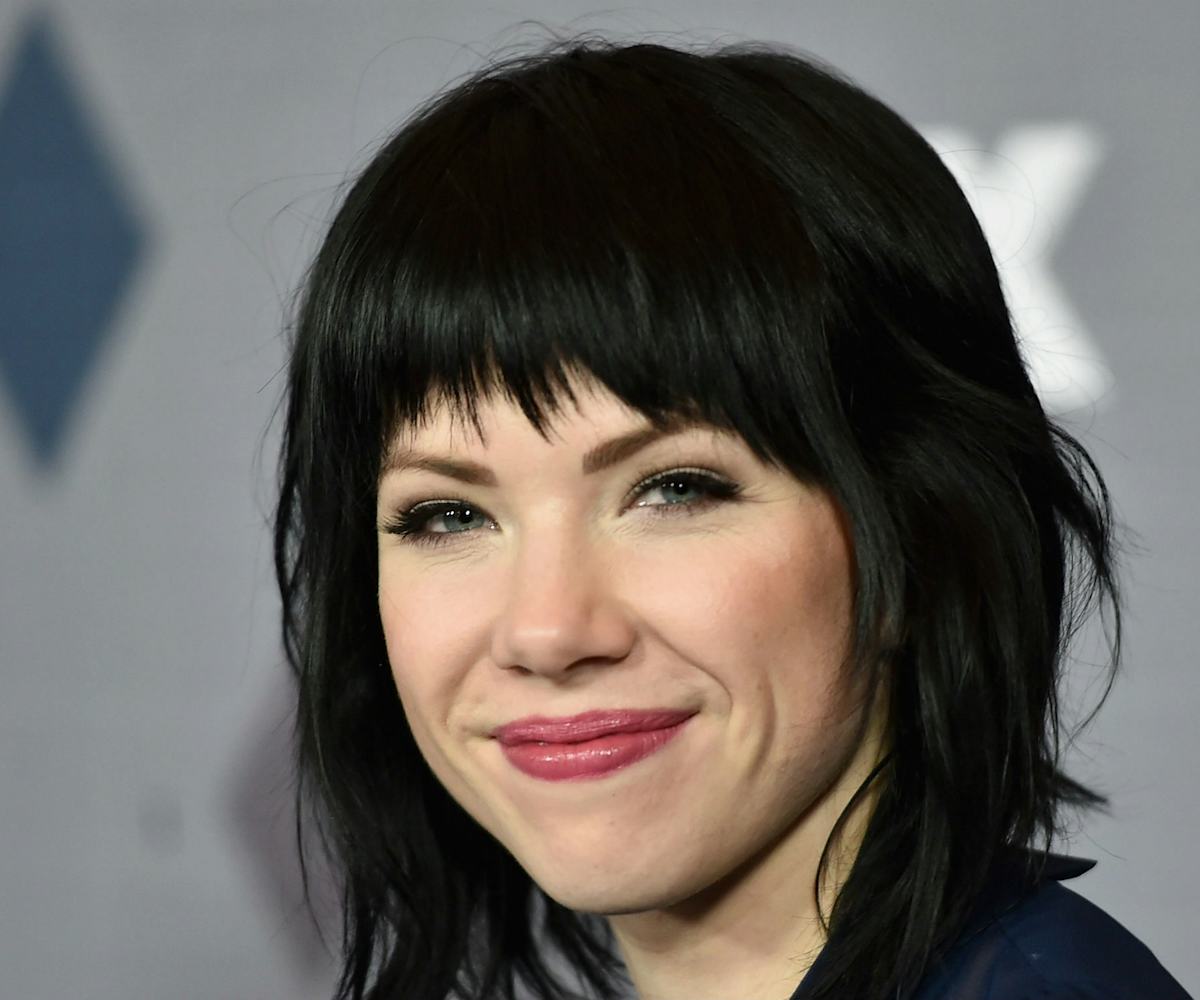 Photo by Alberto E. Rodriguez/Getty Images.
Carly Rae Jepsen's New Song Will Act As A Brief Reprieve From, Well, Everything
Remember when we thought 2016 was shit and couldn't wait to usher in 2017? We were so naïve then. You're not imagining it, either. According to a report from Gallup, Americans' well-being (which includes their physical and financial health, social support, community involvement, and sense of purpose) fell by a "statistically significant and meaningfully large" amount from 2016 to 2017. Basically, 2017 is a lot shittier than last year was. This is not up for debate.
These past few weeks have been particularly trying. Leave it, of course, to pop princess Carly Rae Jepsen to release a new song that should help divert your attention from everything bad happening for at least three minutes.
"Trouble In The Streets" is a collaboration with Swedish production duo BC Unidos made up of Markus Krunegård and Patrik Berger. You might know them better as the guys behind Robyn's "Dancing On My Own" and Icona Pop's "I Love It." The song is fast-paced and sounds more like Vampire Weekend material than the usual bubblegum pop Jepsen usually puts out, but it's fun and lighthearted and you can dance to it, which are all things we need right now.
So, don't think about it too much and just press play. Reputation can wait.