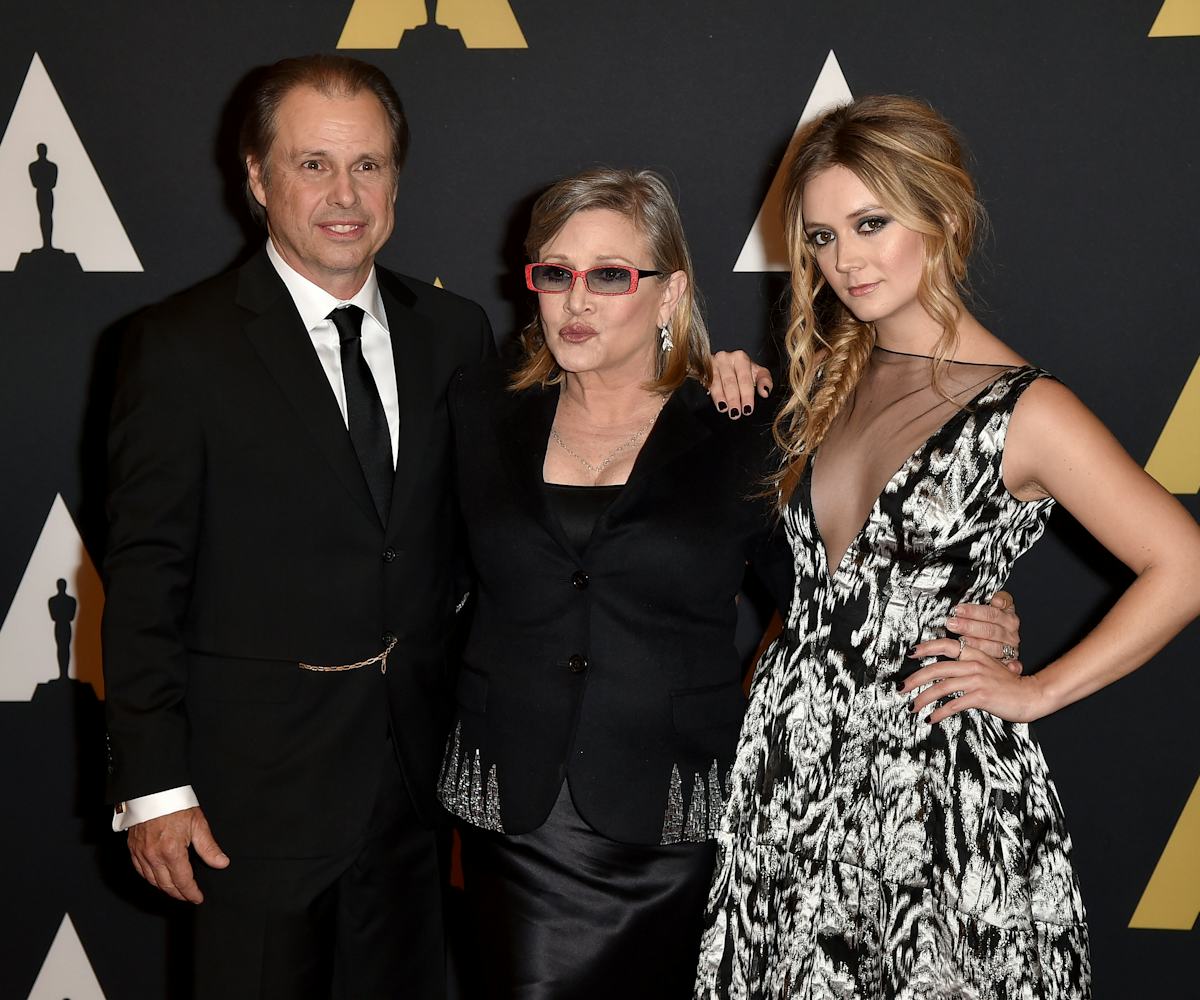 Photo by Kevin Winter / Getty Images
Carrie Fisher To Be Revived In 'Star Wars'
Star Wars just isn't the same without the original cast. And while it's one thing when a character dies in the fictional story, it's quite another when that loss takes place in real life. The idea of continuing the franchise without Carrie Fisher has been a hard pill to swallow for many fans, but the actress' legacy will live on. Her brother, Todd Fisher, recently confirmed that Princess Leia will still appear in Star Wars: Episode IX.
Before her unexpected death in December, Carrie completed filming for Star Wars: The Last Jedi aka Episode VIII. Originally, Lucasfilm and Disney promised to not include a CGI Leia for the next installment, but Todd and Fisher's daughter, Billie Lourd, have given them permission to use "recent footage" in the upcoming film. 
"Both of us were like, 'Yes, how do you take her out of it?' And the answer is you don't," said Todd. "She's as much a part of it as anything, and I think her presence now is even more powerful than it was, like Obi-Wan—when the saber cuts him down, he becomes more powerful. I feel like that's what's happened with Carrie. I think the legacy should continue."
There will always be a void in our hearts, but at least we can hold on to the image of Carrie on screen one last time. Rest in power, Princess Leia.