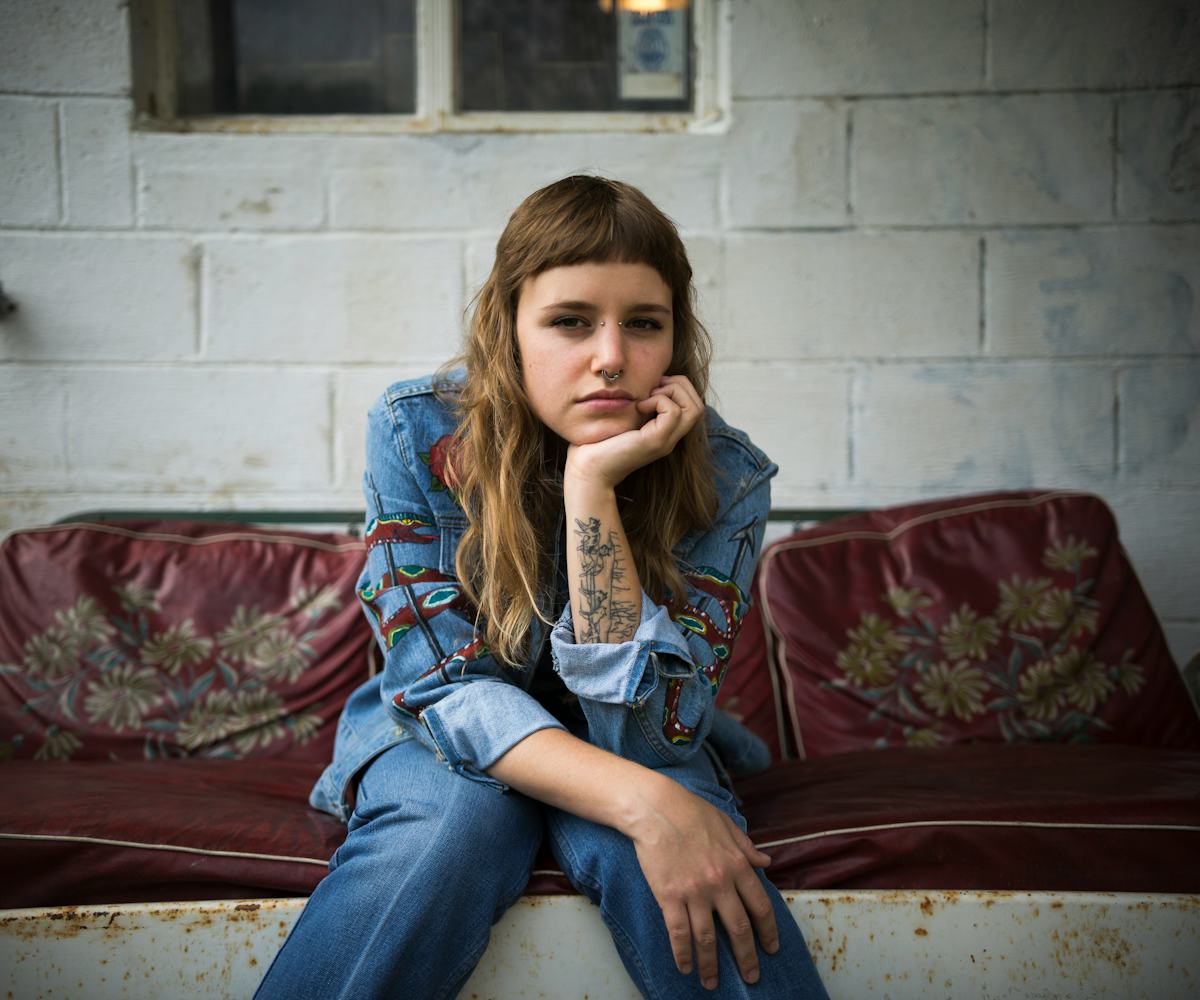 Photo by Joe Lipstein
Cat Clyde Breathes New Life Into The Blues
"Mama Said" you have to listen to this singer
Cat Clyde is a musical force to be reckoned with; even without any formal training, Clyde's strong alto range and easy-going falsettos carry her bluesy vibes over country-leaning instrumentals masterfully. 
This singer-songwriter hails from the woods of Ontario, Canada, and is finally bringing her sound to the masses. Her debut is a true coming-of-age project, bringing songs Clyde wrote over several years together into one neat package. And we couldn't be more excited. After her first single, "Mama Said," was released in 2016—and amassed nearly four million streams on Spotify in the process—we were totally hooked. 
Following her standout performance last month at Pianos in New York, we had the chance to sit down and get to know her a bit better. She told us about her musical beginnings and how her writing style is as natural as her inspirations; she feels that it's about capturing fleeting moments in her lyrics. 
Clyde poured her old soul into each track on her upcoming debut album, Ivory Castanets, which is slated for release on May 5 and available for pre-order here. Watch the new video for her single "Like A Wave," and read our interview with her, below. 
What made you first want to be a musician?
I took piano lessons when I was really young, and I always remember just wanting to hear the teacher play 'cause it sounds really good. I wanted to just be able to sound good. 
Did you play any other instruments when you were little?
When I got older, around 15 or something, I started playing guitar. 
Who were some of your formative artists when you were growing up?
I didn't really listen to any good music until I was a bit older. My parents didn't listen to very good music. With the internet and stuff, I just found really old blues music. After that, that's all I wanted to listen to. 
Any specific songs you remember?
"Where Did You Sleep Last Night?" by Lead Belly. That was the first real blues song, and it was really awesome.
I know that you grew up in Stratford, Ontario. How would you say it affected your music?
Well, I grew up sort of outside. My mom lived in the country, and my dad lived in town. So out in the country, it's just fields and forests.
I did notice you have a lot of nature-esque themes in your songs. Was that a thing you meant to do or did you notice that coming about after you started writing?
That's just kinda how it happens. I don't really think about it too much. 
Is there any sort of formula for how you begin to write your music?
I don't really usually sit down with the intention of writing a song. When the moment comes, you just learn to take advantage of it and hope something good comes out of it; you just have to catch that moment before it flies away. 
When did you start writing the songs off the new album?
I wrote ["Mama Said"] when I was in high school, same with "Like A Wave." Some of them are pretty old. I started working on the record right after I graduated college, that was 2014. Just sort of got together with some people, and started doing it in our friend's basement, and worked really hard on it, and I'm very happy with the way it turned out. They're really old for me, but it's my first project, and I'm really happy with it, and I'm only going to go get better from here. 
Do you have any aesthetic influences?
I think if you're looking for clothing and something, it just sort of speaks to you. I guess punk and country, combining those two is a really interesting style. 
What are some of the biggest challenges you've faced in starting your music career so far? 
Being photographed and interviewed [laughs].
I hope this isn't too bad!
No, this is pretty easy going, it's been nice so far. I don't know, it's all sometimes overwhelming 'cause I'm not used to it. Meeting so many people and I'm supposed to remember their names. I haven't really felt like I was struggling. I'm just feeling really excited and grateful for everything that's happening. 
Do you have plans for what you want to do next with music?
Yeah, I got a whole record. I'll get recording soon... I'm not sure when I'm gonna get it out, but I hope to record it really soon.
Any touring plans coming up?
Yeah, I'm touring with SUSTO, hopping on with them for the first two weeks of April. I'm excited about that. We're going all out west. I have a couple dates in Ohio and Nashville, Oklahoma, and Canadian Music Week in Toronto.
If you could give one piece of advice to a young girl who wants to start on the singer-songwriter path, what would you tell her? 
Just ride the wind. Do whatever feels right. Do what feels good. If it doesn't feel good, don't do it.