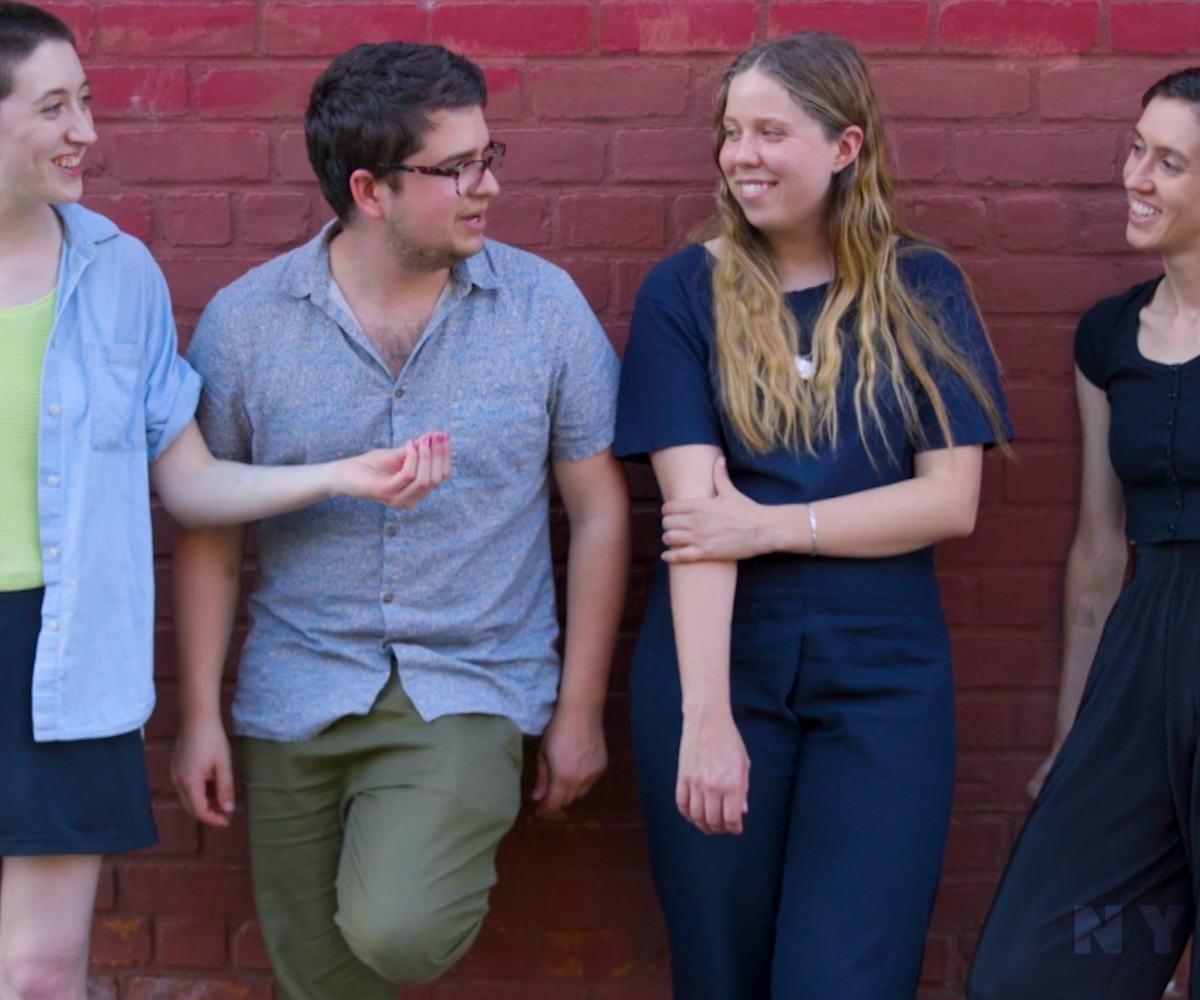 Frankie Cosmos Tells Us The One Thing They've Been Thinking About Lately
"It really fuels me to try to bring joy to stage"
Frankie Cosmos has been recently pondering about the world collapsing. But instead of sitting idly by, the band decided to take action in their own way on stage. We caught up with the lo-fi band ahead of their show at Brooklyn Steel and discussed what it's like opening for Real Estate, how to deal with pre-show jitters, and the importance of bringing joy to their live performances.
"I've been thinking a lot about the world crumbling, it really fuels me to try to bring joy to stage," says frontwoman Greta Kline. "To try and brighten up the day for whoever else is, like, going through [this]."
"And ourselves," adds drummer David Maine.
Get caught up with Frankie Cosmos, above.