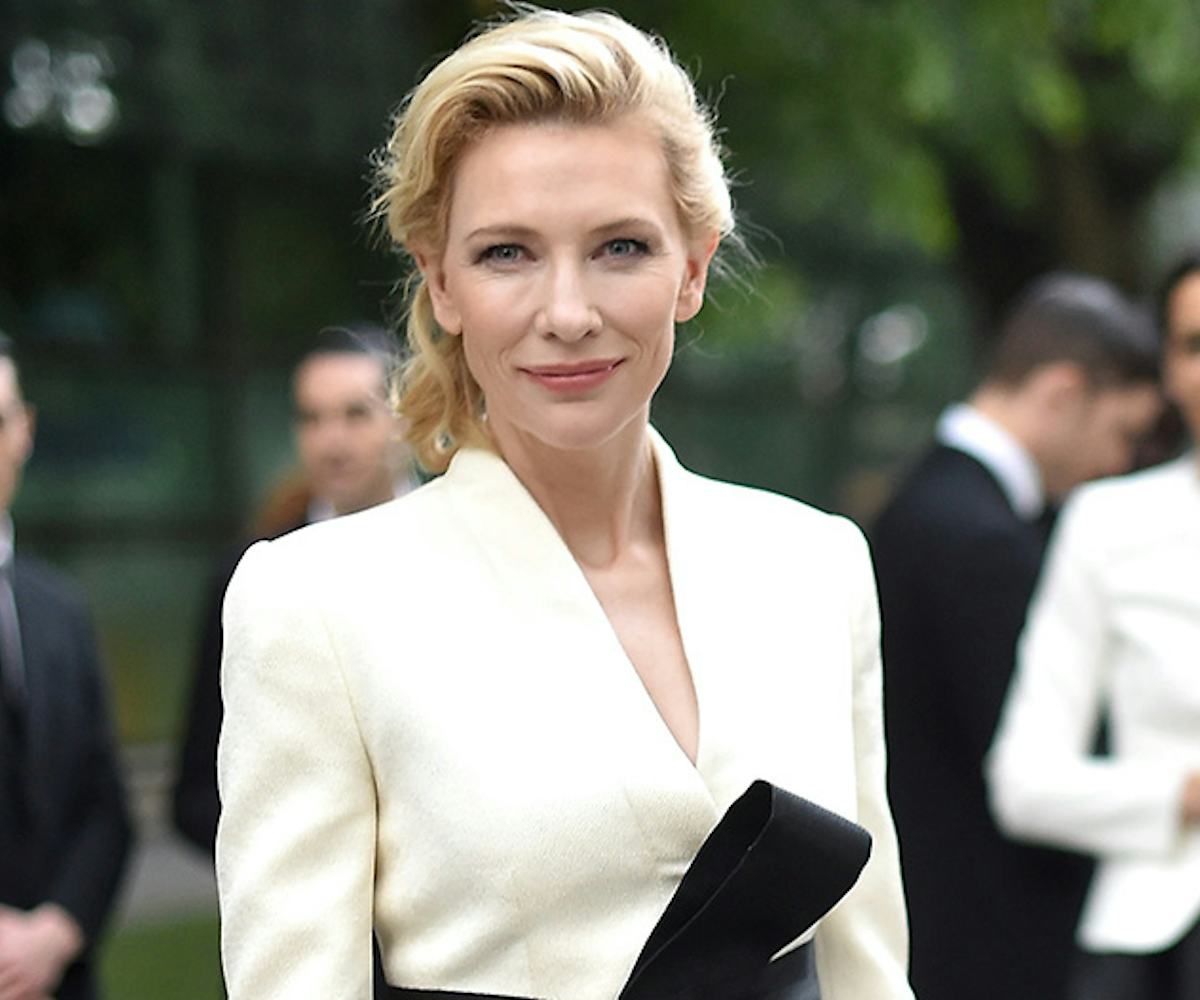 Photo by Jacopo Raule/Getty Images for Giorgio Armani
cate blanchett has had many relationships with women
Hollywood's relationship with queerness is rocky. Even today, actors are often encouraged to remain closeted or else risk losing out on roles based solely on their sexuality. And fictional portrayals? You'll want to tune into television, rather than film, for honest depictions of homosexuality. It's something Cate Blanchett is aware of and seeks to disrupt with her new film Carol, the silver screen adaptation of Patricia Highsmith's classic novel The Price of Salt.
Variety spoke with the actress at length about the film, which follows a woman who embarks on a secret relationship with a store clerk played by Rooney Mara. At one point, Blanchett was asked whether this experience was her first with a woman. Blanchett responded, "On film, or in real life?" She was pressed for details, but simply confirmed that yes, she has had intimate relationships with women "many times." She didn't elaborate or put a label on her sexuality because, like her character in Carol, she "never thought about it."
Despite the outdated rules that seem to govern the film industry, more and more celebrities are currently dismissing labels of sexual identity. Cara Delevingne has had relations with women, and musicians like Nicki Minaj and Lady Gaga aren't afraid to talk about their experiences, either. Like Blanchett, the fluid sexuality of these celebrities reflects the shift in how we perceive "the closet" overall. While productions rely on labels (Tinseltown still has much catching up to do), the folks starring in them aren't. This revelation about Blanchett isn't her coming out of the closet because she, like so many of her peers, was never in it to begin with.