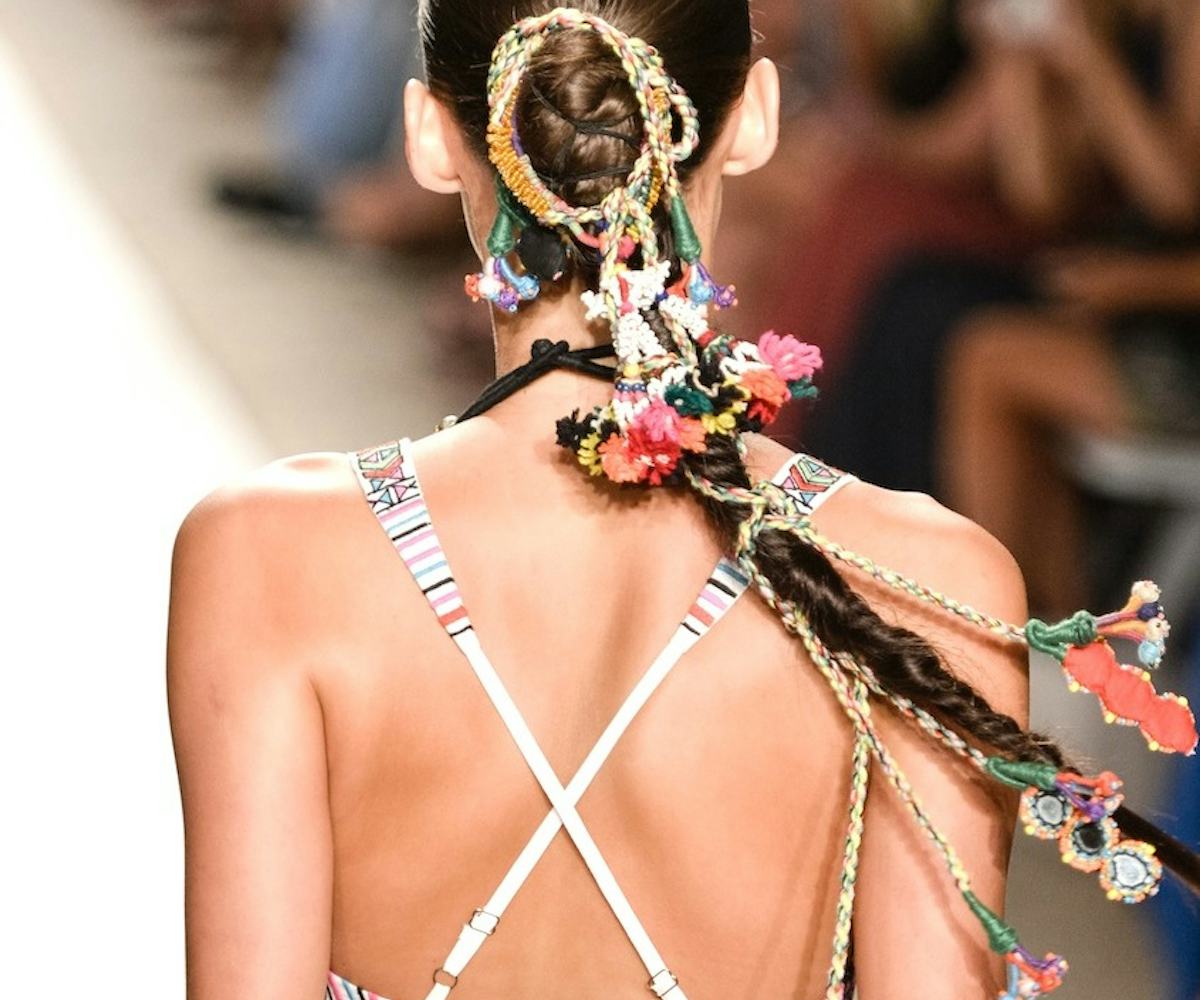 photo via getty images
get the embroidered pony accessories from mara hoffman's runway
There are two things you can count on at Mara Hoffman's runway show: The collection will be an explosion of colors, and TIGI's global creative director Nick Irwin will create an equally eye-catching hairstyle. "Mara is such a close friend now, that we've got this sort of telepathic relationship," says Irwin.
Bright hues and cool 'dos came together for Hoffman's '13 swimwear collection, where Irwin wrapped extra-long plaited strands with multicolored tribal-inspired hairpieces on the model. "We took references from tassels that adorn camels at Middle Eastern weddings," says Hoffman.
You can't actually get your hands on those handmade accessories (unless you're a friend of the designer), but TIGI 
is ofering up a more wearable, though no less charming, version of the runway pieces 
as a gift with any two Catwalk by Tigi purchases. These pom-poms are like a party for your pony.
To get a Catwalk by Tigi x Mara Hoffman accessory,
visit catwalkbytigi.com for salons.