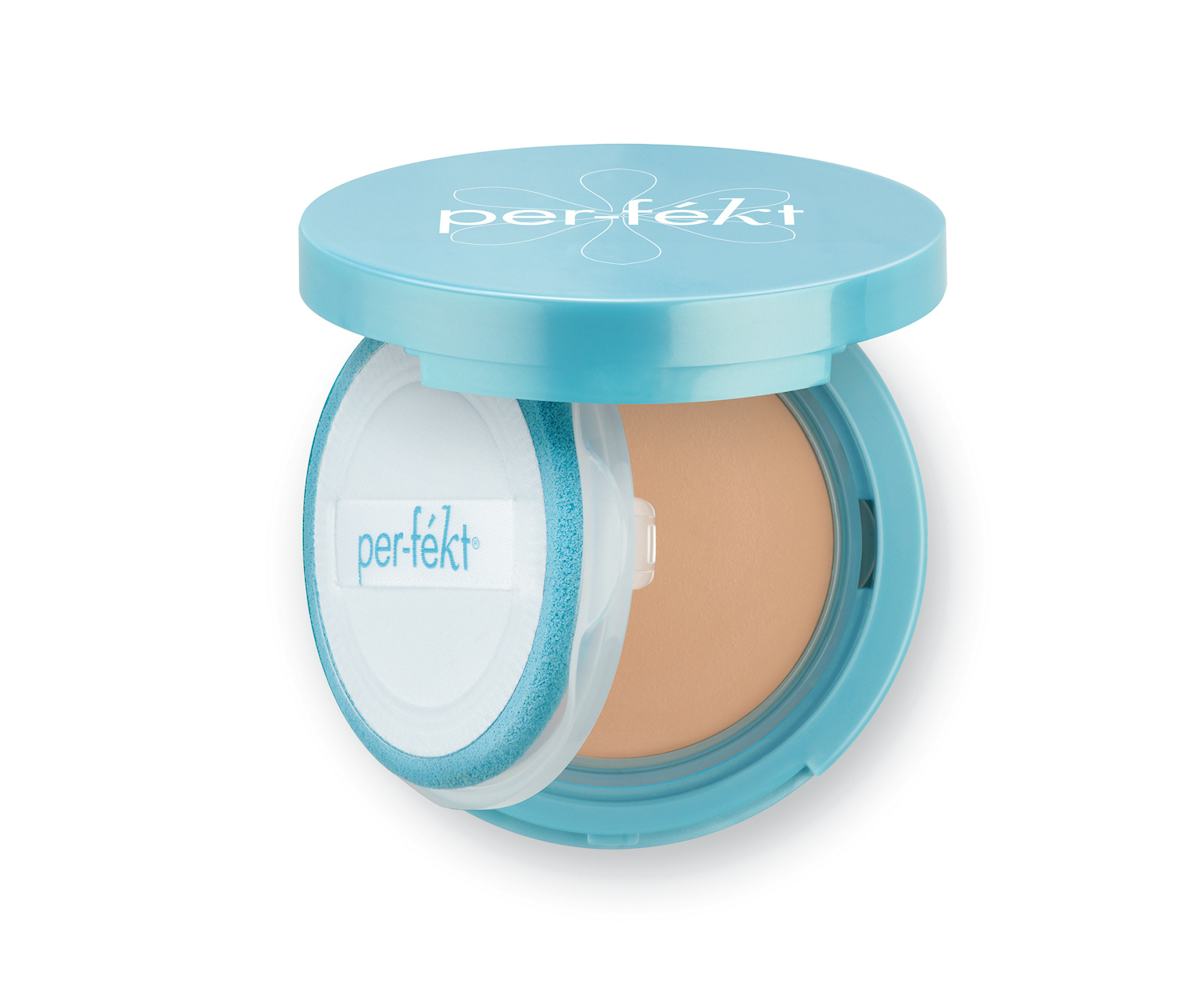 face off: cc compacts
looking for a do-it-all face product? we've found it, case closed.
Earlier this year our desks were overrun with CC creams--the newer, better update on the equally trendy BB cream. Think tubes upon tubes of product that promised to color-correct your skin while also moisturizing and, in some instances, even giving you a little bit of anti-aging help (not like you need it, duh).
We instantly fell hard for the multi-tasking product, and were convinced that they couldn't be improved upon. Guess again. The newest CC creams are no longer of the squeezable variety; instead, they come in handy compacts that can be dabbed on with a sponge applicator (which means no more flesh-tone fingerprints on your favorite white jacket). Though both Dr. Jart's CC Essence Balm and Perfekt's Skin Perfection CC Creme look remarkably similar on the outside, inside they couldn't be more different--at least, as far as CC creams go. We tested out them both so you know which one's right for you:
The Product: Perfekt Skin Perfection CC Creme SPF 30 - $42
The Promise: A super smooth color-correcting product that does it all (yes, even replaces your powder).
The Result: It goes on like silk--gotta love a gel-based CC cream--but is thick enough to cover up even that huge pimple on your chin.
Use It: If you're looking for something that does some serious color correcting, or have darker skin (this is one of the few CC creams that overs up more than just a light skin tone option).
The Product: Dr. Jart + CC Essence Balm - $42
The Promise: Hydration, protection, and complete coverage--all at once.
The Result: The cover-up/moisturizer swirl is almost too cool looking to mess up...but once you swipe your sponge, you get this really light but super moisturizing finish. We also love anything that uses sea buckthorn berry extract because it's an under-appreciated super-ingredient (we bet it's gonna be the next argan oil).
Use It: If you're not looking for something too heavy and want to streamline your beauty routine.
Dr. Jart + CC Essence Balm - $42