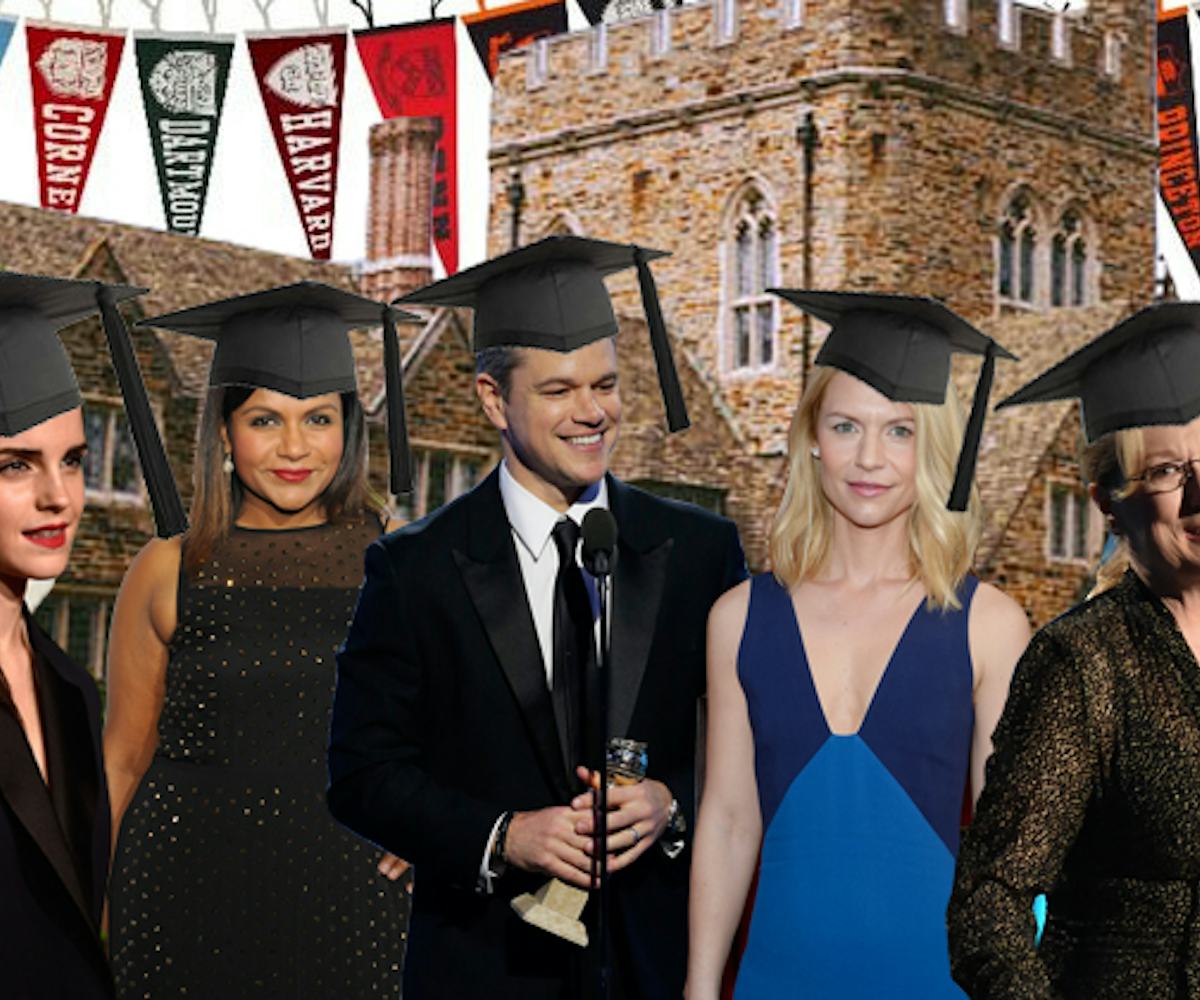 Photos by Pascal Le Segretain, Angela Weiss, Jason Merritt and Kevin Winter/Getty Images.
20 Surprising Celebs With Ivy League Educations
Often as hardworking and intelligent as they are well connected, Ivy Leaguers tend to scoop up the choicest spots in the business, legal, and political worlds, whether it's fair or not (and it's totally not fair). Hell, there's been one Ivy League-educated president or another in the White House for the last 22 years straight.
But one might think that maybe in the more fickle, more random world of entertainment—where one can win the highest honors without even graduating high school—we would be free of all those overachievers who went to Brown, Yale, and the many other fine schools in the League. One might think that, but one would be wrong.
Hollywood is just as full of Harvard grads and Columbia alumni as any Fortune 500 company or senate oversight committee. Just check out this list of stars who are all up in your media flexing their big, impressive brains for proof and try not to get miffed that you're still technically on Yale's waitlist…technically.
Matt Damon, HarvardNot only did Matt Damon write and star in a movie about a blue-collar math prodigy who got into Harvard by way of janitorial work (Good Will Hunting), he also studied there. He never, however, solved an impossible theorem or ditched the perfect job offer to go live with Minnie Driver. Is that art imitating life or false advertising? You tell us.