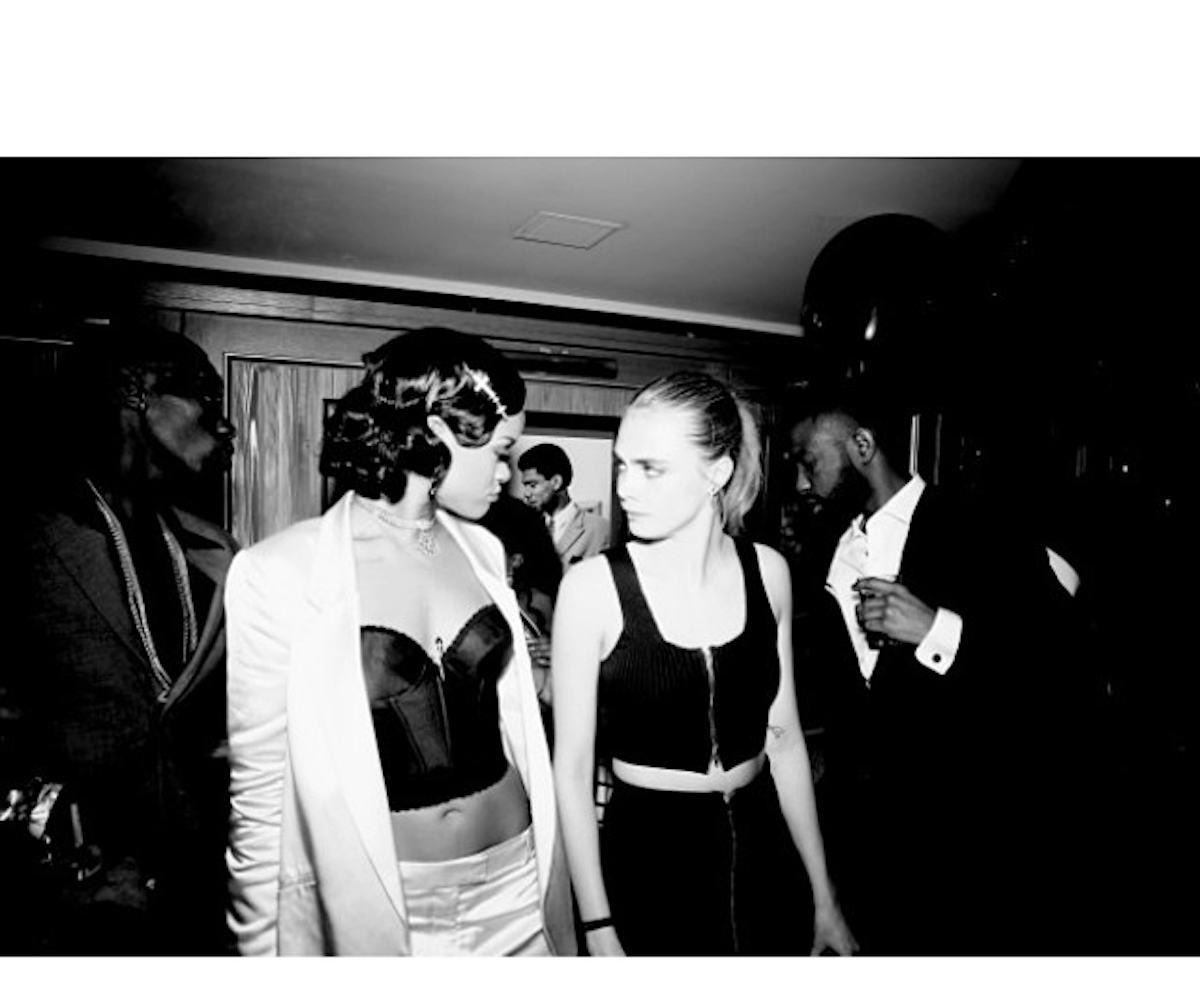 @badgalriri instagram
party of five
ringing in 2014 with cara, rihanna, and tswift….
If you're like 90% of the population, your New Year's Eve plans normally consist of something like this:
a.) Braving the cold, putting on a dress, and paying a (probably) expensive bar tab for a hopefully epic night out 
b.) Forcing one of your friends to have tons of people over so you'll have somewhere cheap to party
c.) Saying "screw it," grabbing your friend/boyfriend/family and staying home. Oh, and if there's a bottle of Andre involved? Even better.
And if you ask us, we wouldn't have it any other way. All of these options are fun, especially because New Year's Eve is basically the epitome of a hit-or-miss holiday-- you never know if it's going to be awesome or just plain meh. But if you're Sarah Hyland, Taylor Swift, Cara Delevingne, or Rihanna...well, let's just say your New Year's Eve may have been a little different.
So click through all our favorite snaps from NYE, and live vicariously through these party animals--without having to leave your couch.
Sarah Hyland, Taylor Swift...and Taylor Swift's cat.
Rita Ora in Las Vegas.
Rihanna and Cara Delevingne in New York City.
Janelle Monae in Atlanta.