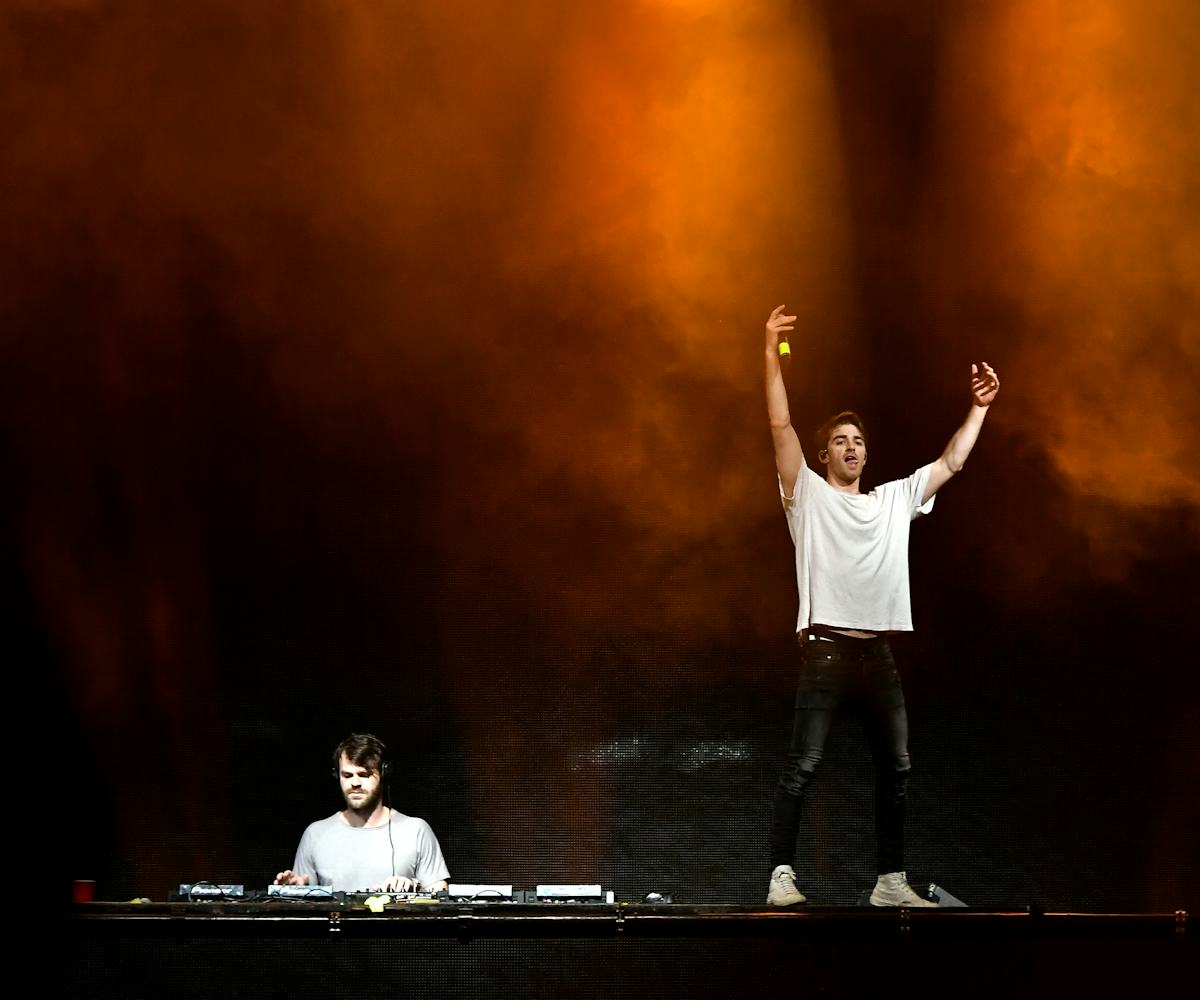 Photo by Gustavo Caballero / Getty Images
The Chainsmokers Crashed A Prom In Illinois
"Your prom could be next"
Undeniably insufferable yet oddly irresistible EDM duo The Chainsmokers crashed a prom in Rosemont, Illinois, this weekend, much to the delight of excitable high schoolers. The pair had been in the area for a scheduled show at Rosemont Allstate Arena and had decided to surprise the students of Huntley High School with a quick performance beforehand. Drew Taggart, Alex Pall, and the shocked kids shared their experiences of the teenage dream come true over social media:
According to Teen Vogue, The Chainsmokers kicked off the prom at the Hyatt Regency Hotel with an impromptu performance of their hit single "Closer." And although Halsey herself was not in attendance, the above image shows just how hyped the school got for the act.
This particular performance seemed to be a total surprise, but Taggart and Pall are already hinting about similar shows in the future:
The Chainsmokers now join a long list of celebs who have shown up to prom celebrations, a group which most recently has included Kylie Jenner. The increasingly alarming intermingling of celebrity culture and high school celebrations has even prompted Jimmy Kimmel to announce an injunction on high-profile prom proposals. 
As The Chainsmokers continue their Memories Do Not Open Tour, it'll be interesting to see if they figure out more new ways to surprise their fans.