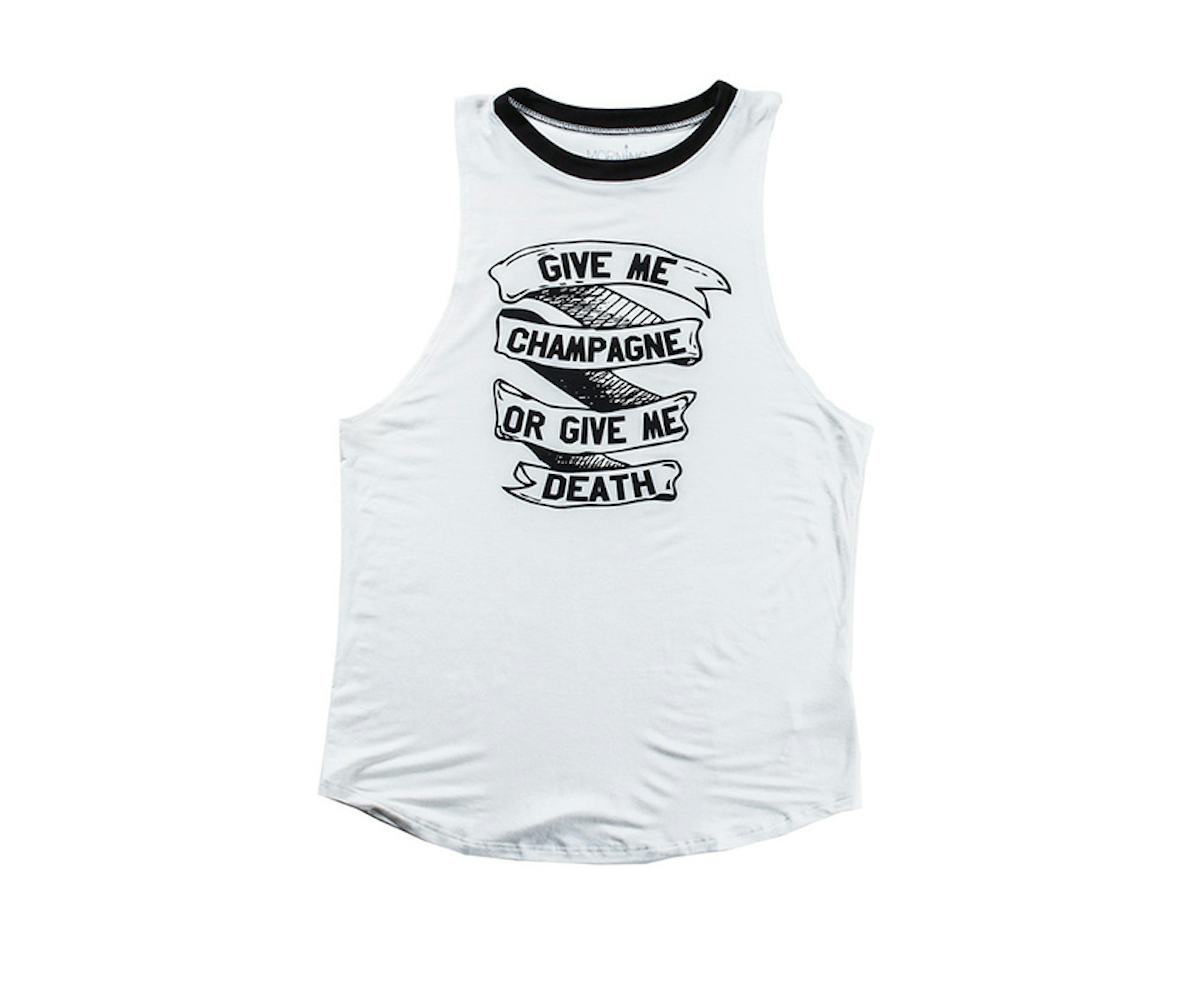 editor's pick: drunk friday
forget black friday, today is about champagne.
There are two ways your day played out today: either you woke up at the crack of dawn, got in your car, rolled through a coffee shop, and then hit the mall, caffeinated and ready to shop 'til you drop or you woke up at noon, stuffed and a little hung over, and have been snacking on cheese and watching Star Wars from your couch.
Either way, I think you deserve a drink, and this top from Morning Warrior is the thing to communicate your need to your friends and relatives. Forget shopping, let's start drinking. 
Buy yours here.