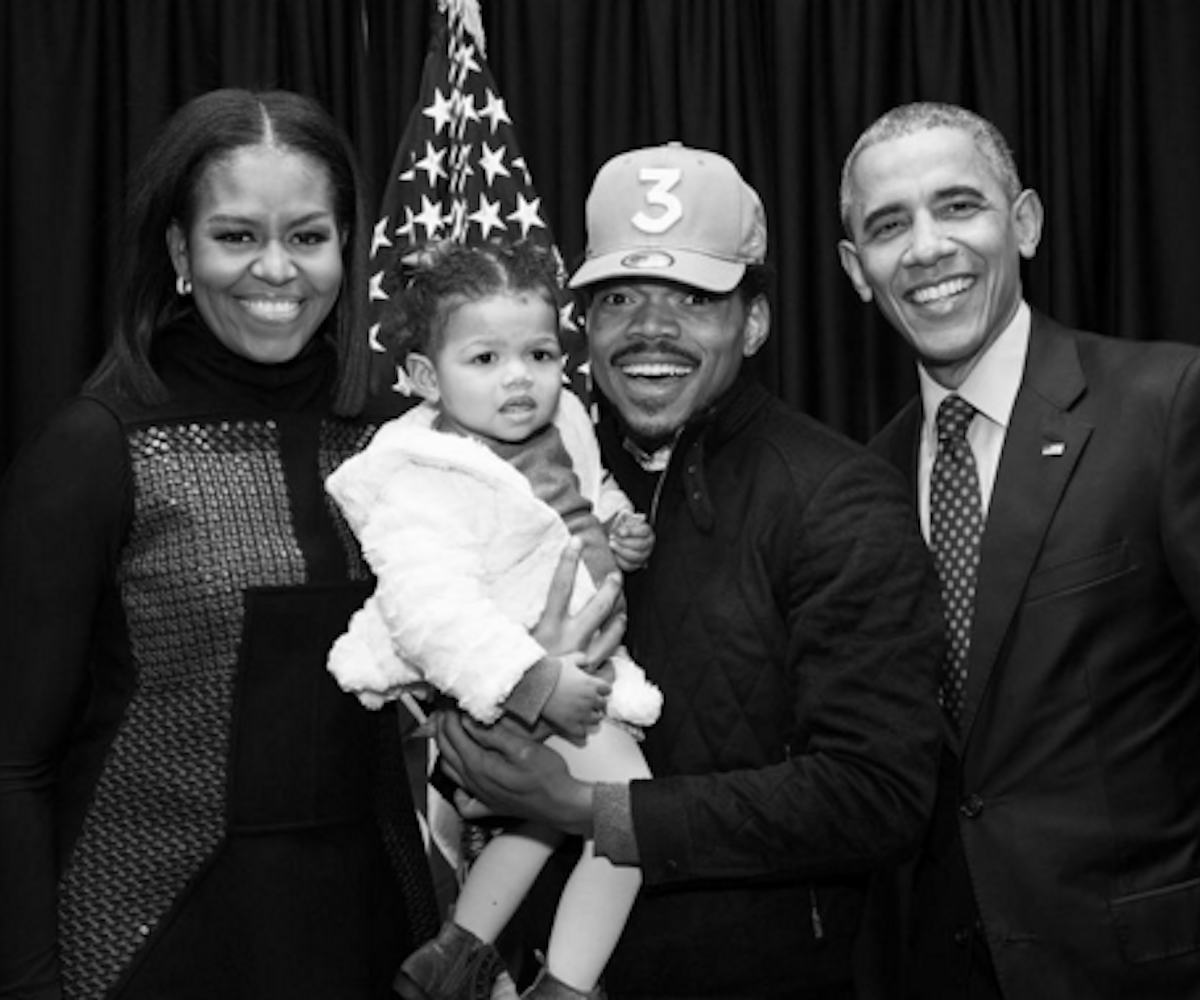 Photo courtesy of Chance The Rapper / Instagram
Chance The Rapper's Take On Obamas' Last Bash Will Give You FOMO
Our invite got lost in the mail
Over the past eight years, celebrities have flocked to the White House to brush shoulders with the Obamas, in what some might argue has been the most Hollywood-friendly administration of all time. That's about to change come January 20 when Donald Trump is sworn into office and Hollywood likely shuns the new President.
So when the current President and First Lady threw their farewell party last Friday, for which seemingly every celebrity on planet earth showed up for, one couldn't help but get the feeling that the First Family members weren't the only ones about to bid adieu to the White House for a very long time. 
One guest who'll definitely miss his time in Washington is Chance The Rapper, who's developed a close bond with President Obama over the last year and who couldn't contain his excitement at around 4am when he recapped the magical night with a series of short videos. Because there were no cameras allowed inside the actual event, Chance decided to fill us in by handing out made-up awards like Best Looking (Esperanza Spalding), Best Hug (Tom Hanks and Robert De Niro), Best Dance (Michelle Obama), Strongest Handshake (Dave Chappelle), and Best Dressed (Chance The Rapper, duh). Prepare for some serious FOMO as you watch the videos below.