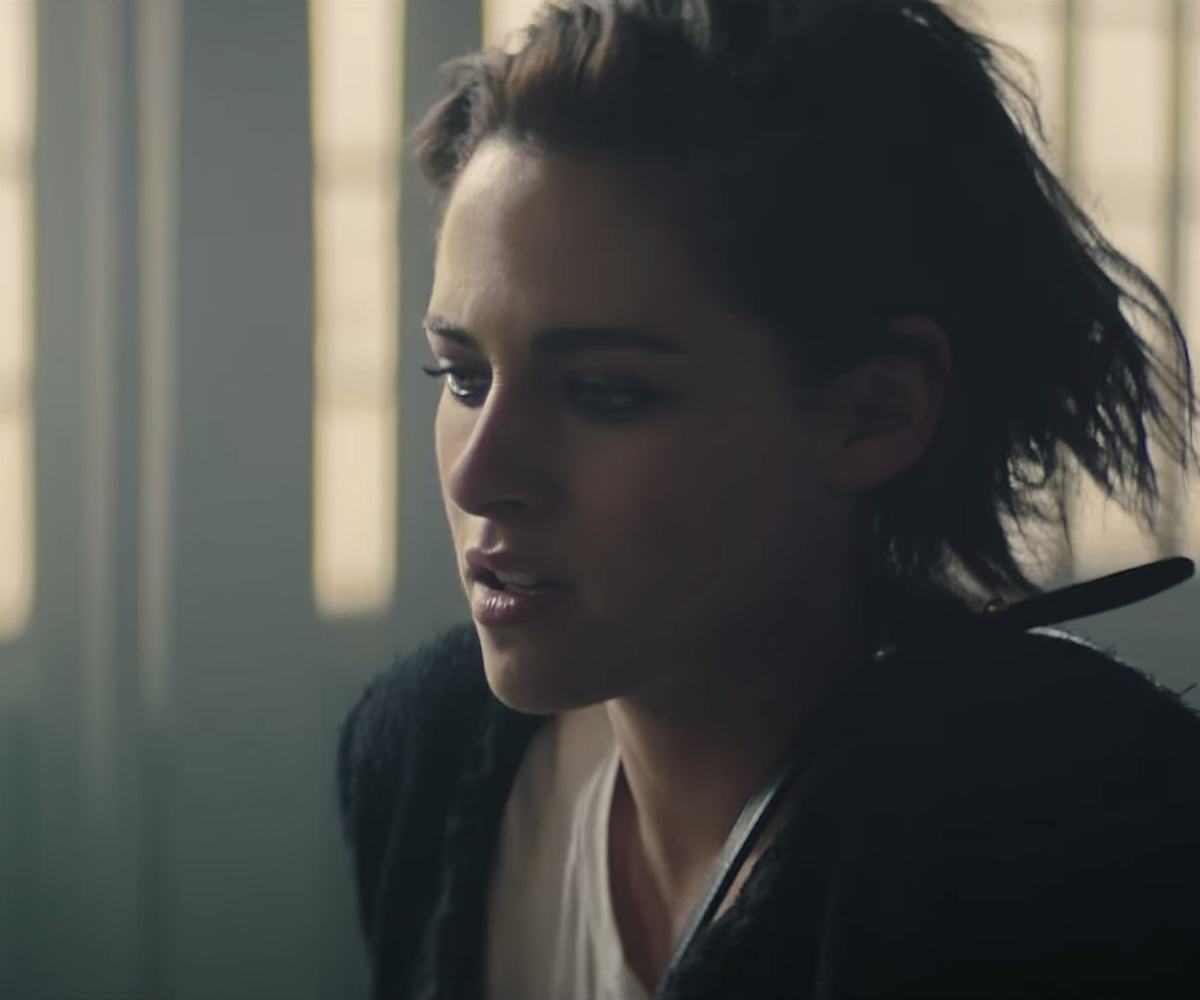 Image via Chanel
Kristen Stewart Goes On A Manic Dancing Spree In Chanel's New Film
Karl Lagerfeld's latest directorial masterpiece for Chanel is centered around the new Gabrielle bag, a design dedicated to the founder of the fashion house: Gabrielle Chanel. Lagerfeld chose four muses to front the campaign and star in their own short film.
Today marks the release of the first short, starring none other than Kristen Stewart, who is certainly no stranger to the fashion house or their campaigns. Filmed by Australian director Daniel Askill, Stewart is captured in a dusty, old loft space, where she goes to meet the "spirit of Gabrielle." At the drop of a chandelier, she manically dances around the room in a possessed-like state (with the Gabrielle bag in tow, of course). After much hand throwing, running, and spinning, Stewart comes to a halting stop, only to see the name "Gabrielle" scribbled across a fogged mirror—spookily confirming the aura of Chanel's presence. Interestingly enough, throughout the video, St. Vincent's (ahem, her ex) "Stranger" blares in the background.
Check out the video below.
We'll just have to stay tuned to see what the three other muses—Cara Delevingne, Caroline de Maigret, and Pharrell Williams—have in store for us.