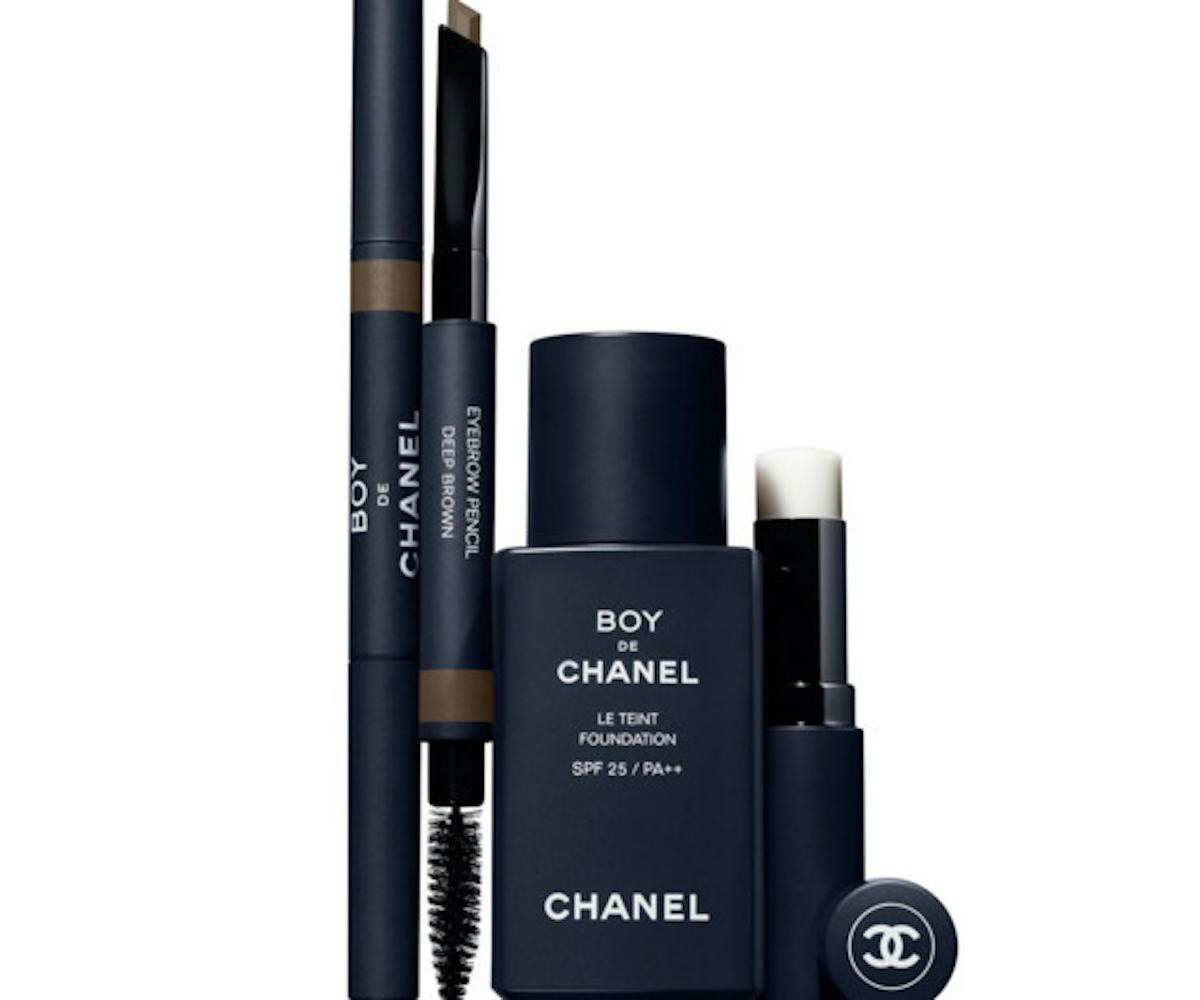 Photo courtesy of Chanel
Chanel Is Making Makeup For Men
"Beauty is not a matter of gender, it is a matter of style"
Chanel is launching a line of men's makeup, which will roll out in South Korea in September and be available to the rest of the world in November. The collection will be a part of the Boy de Chanel range of products, which already touts handbags and a perfume.
The makeup line will boast three products: a tinted fluid in four shades, an eyebrow pencil which will also come in four shades, and a matte lip balm. In a statement announcing the new line, the brand noted its history of transcending gender norms in fashion: "Just as Gabrielle Chanel borrowed elements from the men's wardrobe to dress women, Chanel draws inspiration from the women's world to write the vocabulary of a new personal aesthetic for men."
On the makeup line, the brand said, "By creating Boy de Chanel, its first makeup line for men, Chanel reaffirms the ever-changing codes of an unchanging vision: Beauty is not a matter of gender, it is a matter of style."
The collection will be available in the States via Chanel's website in November and in stores come January.