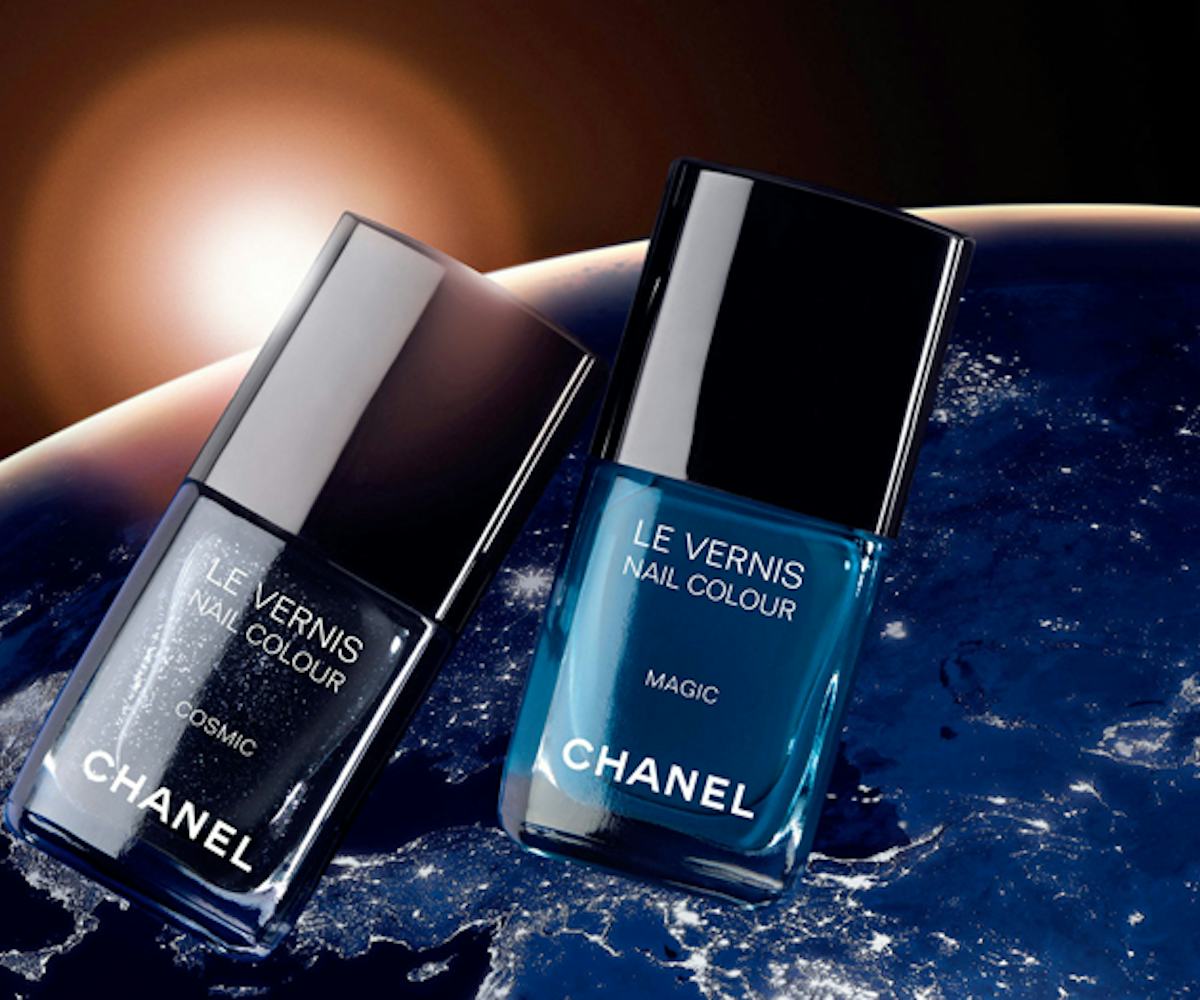 space jam
chanel's cyber monday nail polish collection is out of this world.
There are a million reasons why I hate winter--seriously, don't get me started--but if the seemingly endless season has one thing going for it, it would have to be the night sky. Before you roll your eyes and start thinking of me as a crazy hippie, hear me out: The stars seem to shine brighter, the gray-blue looks even bolder, and it all somehow appears even bigger and grander than it doesn't on your average summer night. It's hard to gaze upward and not think that there's some sort of magic going on way up above your head (and there just might be--if you've ever seen the Northern Lights IRL, you know what I mean).
Clearly the genius behind Chanel's nail polish shades agrees with me, because the French fashion house's latest collection of lacquers, Nuit Magique, is inspired by the night sky. The limited edition series features two shades; there's Cosmic, a deep gray speckled with faint glitter, and Magic, a dark cerulean with the slightest touch of turquoise. I'm wearing both right now (used Magic as an accent nail on each hand) with a fuzzy sweater, but you could also pair them with your go-to sequined holiday party dress and be good to go. And yes, if your plan is to spend December 21st looking up at the stars--or just, you know, see Gravity in 3D--they'd totally go with your warmest puffy jacket.
And they're available starting today--so yes, your Cyber Monday just got a little cosmic. Shop the Nuit Magique collection here.
Chanel Nail Colour in Magic - $27