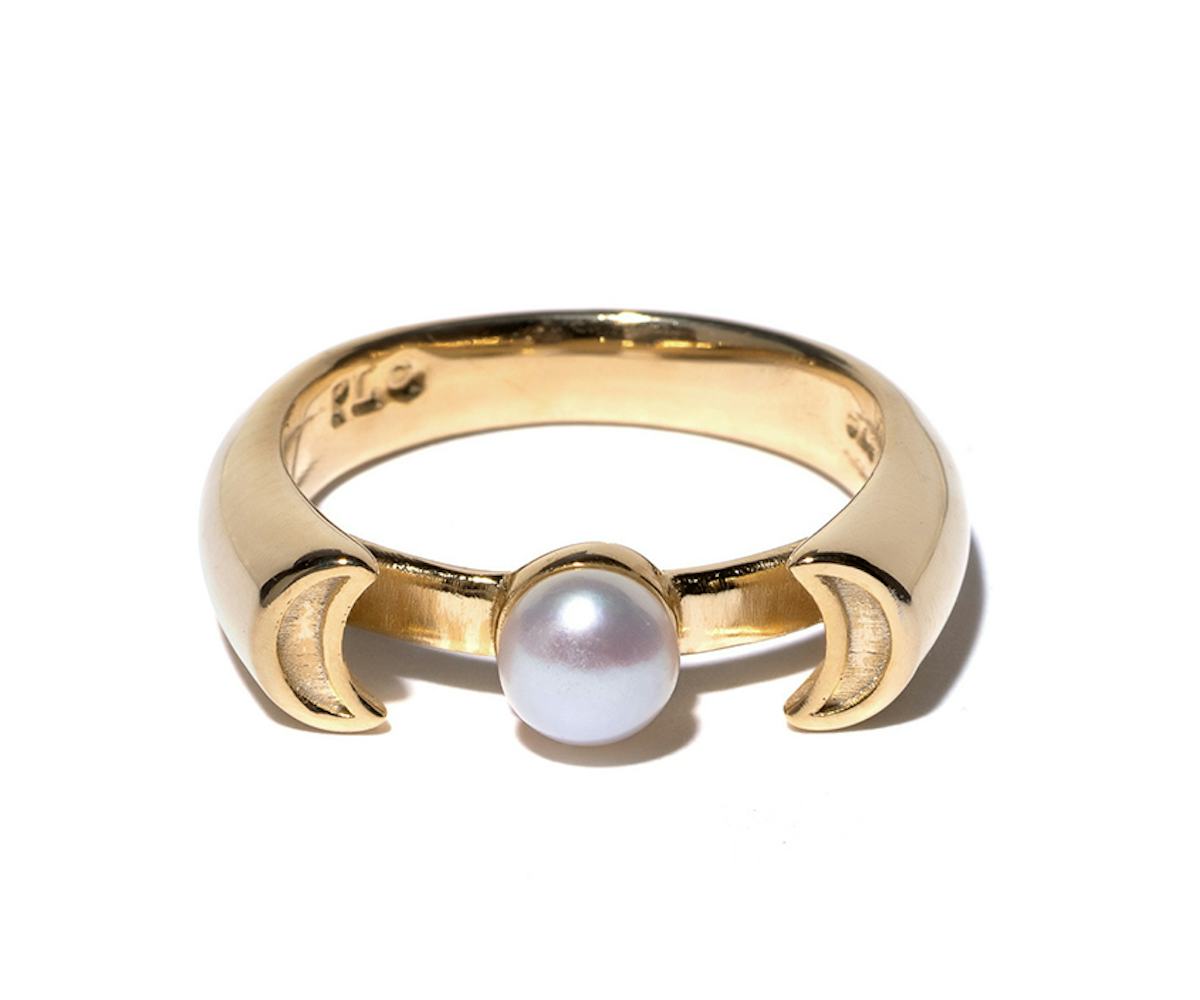 Photo courtesy of Pamela Love
Channel Your Inner Moon Child With Lunar-Inspired Jewelry
This Saturday marks the first new moon of the new year. If you're not already familiar, the new moon, the first phase of the moon cycle, symbolizes a period of creativity and new beginnings in our lives. It's a time to focus on self-reflection and nurturing and healing oneself, and should be treated as an opportunity to set fresh intentions for the month—or months—ahead and focus on all of the things you wish to create and manifest. Whether you take a few minutes to jot down your thoughts in a notebook alongside your New Year's resolutions, take 30 minutes out of your day to pamper yourself with a new moon detox bath, or perform a full-on ritual with your best friends (although it may be a bit too cold to hang in the woods this weekend), look at this event as an opportunity to focus on personal improvements and practice some good old self-love.
It's also the perfect time to treat yourself to a little something new. What's self-love without a bit of self-indulgence, anyway? We rounded up some of our favorite moon-inspired jewelry in honor of this month's new moon in Capricorn. Check them out in the gallery.
Chloe Eye ad Moon Pendant Sautoir Necklace, $480.98, availalable at Farfetch.
Elizabeth and James 'Luna' Ear Crawlers, $175, available at Nordstrom.
Verameat Planet Ring Moon, $68, available at Verameat.
Vanessa Mooney Sadi Crescent Moon Cuff, $125, available at Revolve Clothing.
Rue Gembon Parca Gold Ear Jacket, $42, available at Rue Gembon.
Gorjana 'Remy' Suspended Pendant Necklace, $75, available at Gorjana.
Feathered Soul Diamond Moon Pendand Necklace, $895, available at Barney's
Pamela Love Luna Ring, $200, available at Pamela Love.
ASOS Moon and Star Arm Cuff, $9, available at ASOS.
Jennifer Fisher Tiny Moon Earring Single With Pave White Diamonds, $310, available at Jennifer Fisher.
Lulu Frost Code 14kt Moon Ring, $480, available at Lulu Frost.
Argento Vivo Moon Stud Earrings, $38, available at Bloomingdale's.