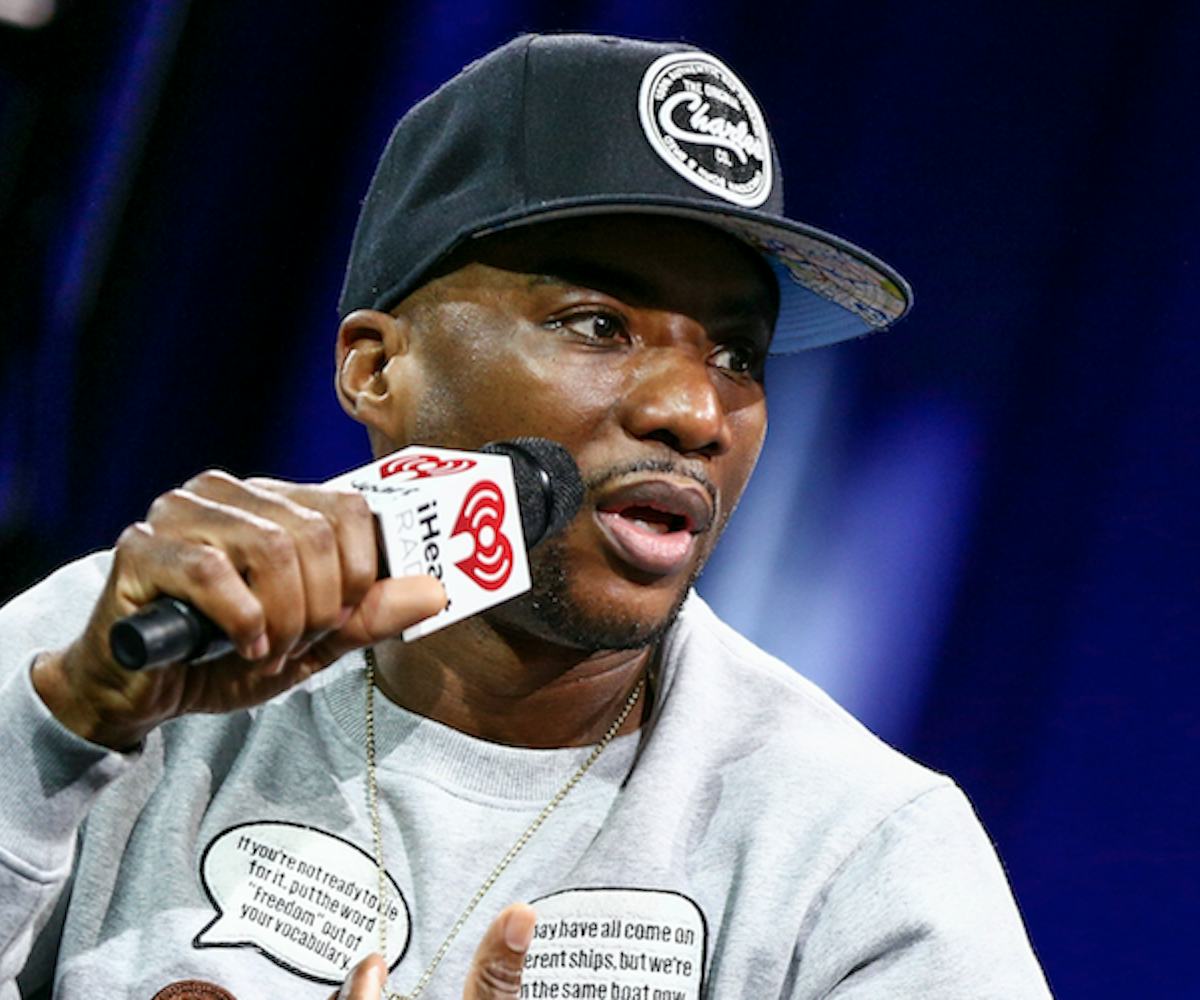 Photo by Rich Fury/ Getty Images.
A Woman Wants To Reopen Her Rape Case Against Charlamagne Tha God
But South Carolina officials will not resurrect it
The 17-year-old rape allegation against radio host and personality Charlamagne tha God's began making headlines this week after the alleged victim, Jessica Reid, told The Blast that she wanted to reopen the case. Despite this, Billboard reports, South Carolina officials will not resurrect the case because it was resolved in 2002 via a plea deal.
Charlamagne tha God (whose real name is Lenard Larry McKelvey) was accused of raping Reid at a party in South Carolina in 2001. Reid was 15 at the time, and McKelvey 22. The Blast notes that Reid's mother, Joslyn, said that she stopped her daughter from cooperating in the prosecution in order to prevent her from suffering more. Because of this, the charges against McKelvey were resolved via a plea deal between him and the state of South Carolina, which allowed him to plead guilty to the lesser charge of contributing to the delinquency of a minor. The deal dismissed the remaining charges against him.
South Carolina Ninth Circuit Solicitor Scarlett A. Wilson told Billboard that "South Carolina law is clear that once a defendant enters plea negotiations and a plea agreement is accepted but the court, due process requires the State to honor the agreement." She added, "We are duty bound to honor the agreement in this case. The State's prosecution has ended and the dismissed charge against Mr. McKelvey will not be resurrected. The law presumes that Mr. McKelvey is innocent of the dismissed allegation."
You can read more about the report, here.