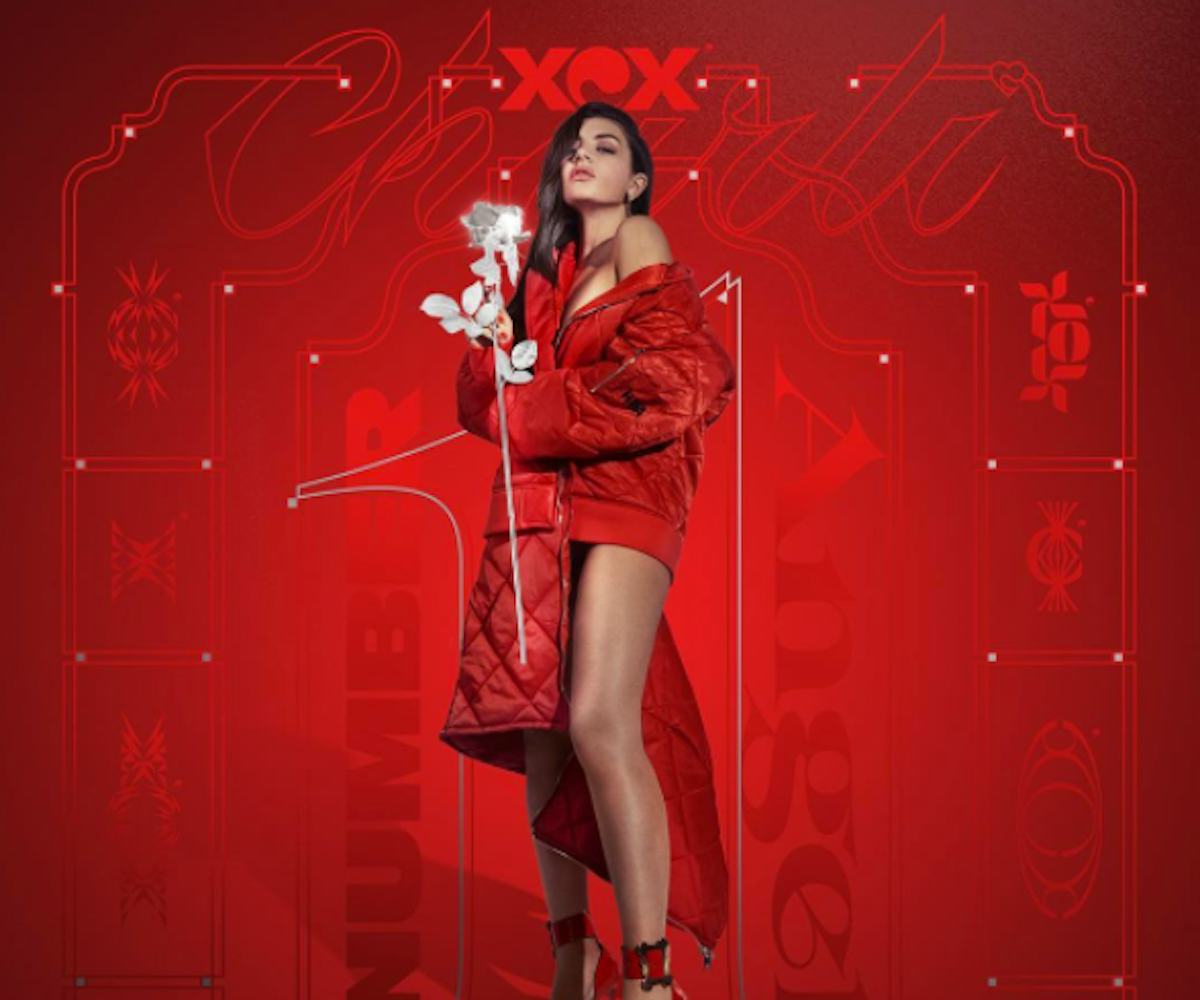 Charli XCX Just Premiered Three New Songs
'Number 1 Angel' is coming this Friday
Charli XCX hasn't released an actual album since 2014. Sure, she's released music in the interim, including the provocative video and song "Vroom Vroom" and "After The Afterparty," featuring Lil Yachty, not too long after, but in terms of albums, we've only got the infrequent teasers every now and then. At the beginning of the year, she announced that she would be releasing a mixtape prior to her third album, apparently coming out in May. Today, she let us know Number 1 Angel is coming out this Friday. But that's not all—she also premiered three tracks on BBC Radio 1.
The singer announced the news on Instagram today, with stunning red monochrome artwork accompanying it. "I'm so fucking happy this mixtape is nearly out," she writes. "I'm so proud of this collection of songs. Angels, this is for you. I love you all. Thank you for your eternal support. Angel Power."
Now, for the songs. First up we have "3AM (Pull Up)" featuring MØ, a fun track about that masochistic, booty call-type love you just can't let go of. Next, there's "Dreamer" featuring Starrah and Raye, which is what we picture as the soundtrack for the after-party (as opposed to after the after-party). Last is "Lipgloss," a sexual NSFW banger featuring Cupcake.
When MistaJam asked Charli why she was giving the mixtape "away," seeing as it's so good, she reiterated that this one is for her fans. "I feel like everything is half free now anyway with streaming… I don't buy a lot of records anymore and I feel like my fans… they'll buy vinyl, but they generally stream stuff. My record was supposed to come out a while ago… and I really just wanted to do this for them." She also noted that there are a whole bunch of other tracks she recorded that didn't make it onto the project. "There could be three mixtapes, but that might be a little excessive," she said.
We respectfully disagree. We'd take them all! Either way, the good news is that we only have to wait three more days to hear the rest of Number 1 Angel (which Charli describes as her version of emo). So far, so good.
Listen to the three new songs, above.