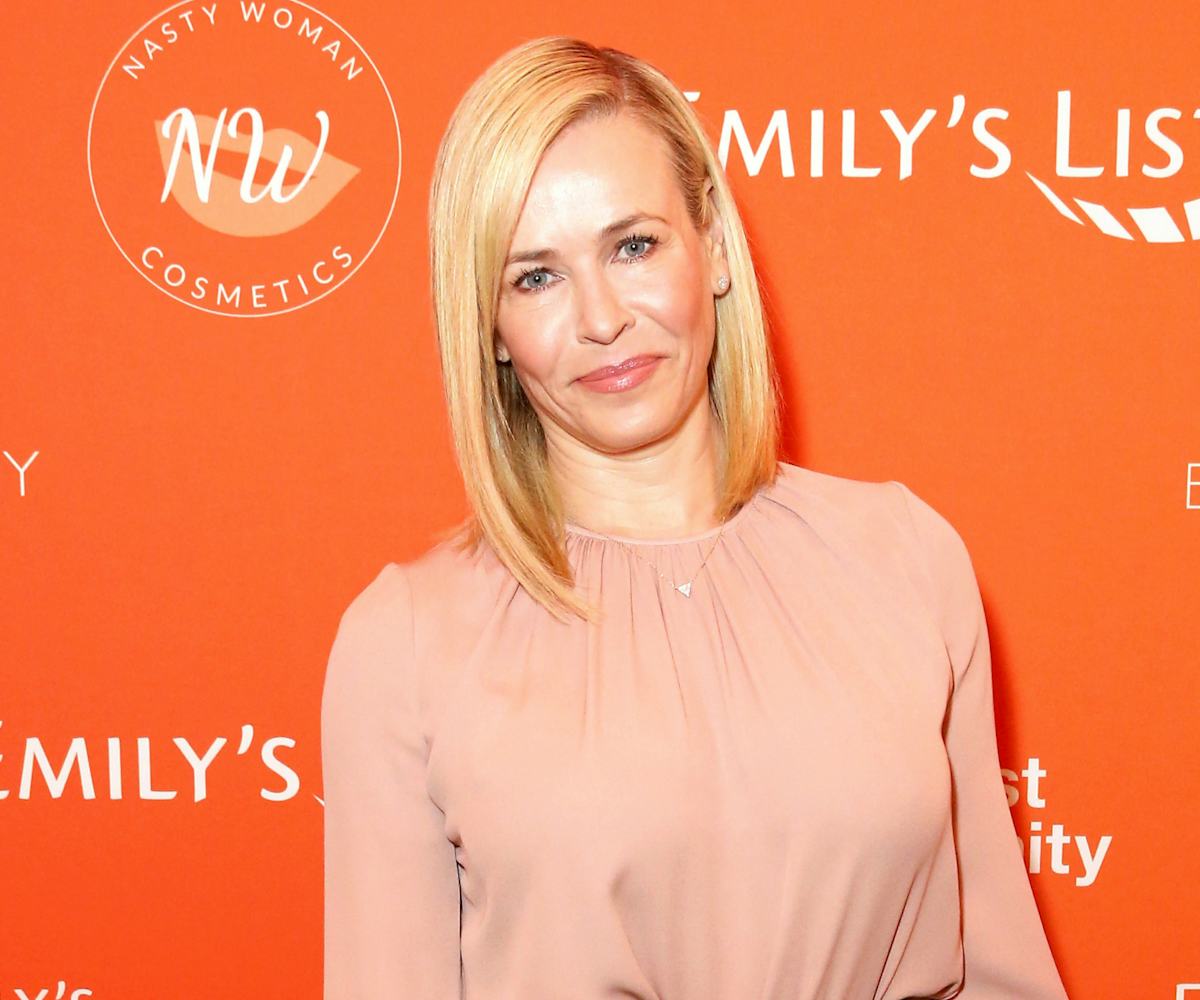 Photo by Rachel Murray/Getty Images
Chelsea Handler Wants Aziz Ansari And Louis C.K. To Stop Pretending Like Nothing Happened
"You can't just ignore and throw it under the rug"
Chelsea Handler isn't excited about the return of Louis C.K. and Aziz Ansari to the spotlight. In a phone interview with Huffington Post, Handler expresses that two have failed to do one critical thing: "address what happened."
"People want to talk about it," she says. "You can't just ignore and throw it under the rug. You have to talk about what you've learned, where you've come from, and where you are now."
Recently, Ansari made a relatively quiet return to the stage, testing out new material at last-minute shows in Wisconsin, while Louis C.K. made a surprise appearance at The Cellar in NYC. Following the allegations levied against the two of them (and Louis C.K.'s subsequent admission to what have happened), the two have stepped back on stage only months later without any actual acknowledgment of what happened. 
Handler added, "I think that's the issue everyone has with it and why it's such a big deal. You can't just come back and act like nothing happened―you did a bad thing―depending on which person you're talking about. It's about taking responsibility, ultimately." 
Even though it feels like Handler's sentiments would be echoed by many in the industry, plenty of comedians have voiced their criticism of the backlash the two comedians have received and hoped for their return, including Sarah Silverman and Dave Chappelle. 
Handler also addressed POTUS and his family in the interview. Though she has no problem arguing with them online, Handler thinks that an IRL conversation would be a waste of time. "What would be the point of speaking to somebody like that?" Handler asked. "There are children in cages― there are 12,000 children at our border that have been separated from their families and [Trump's] denying that people died in Puerto Rico. We have a monster running our country and his whole family is a bunch of monsters." 
Handler also mentioned that she's been keeping her cool under the current administration by turning to weed, an industry which she announced she was getting into back in February. 
Check out the entire interview here.