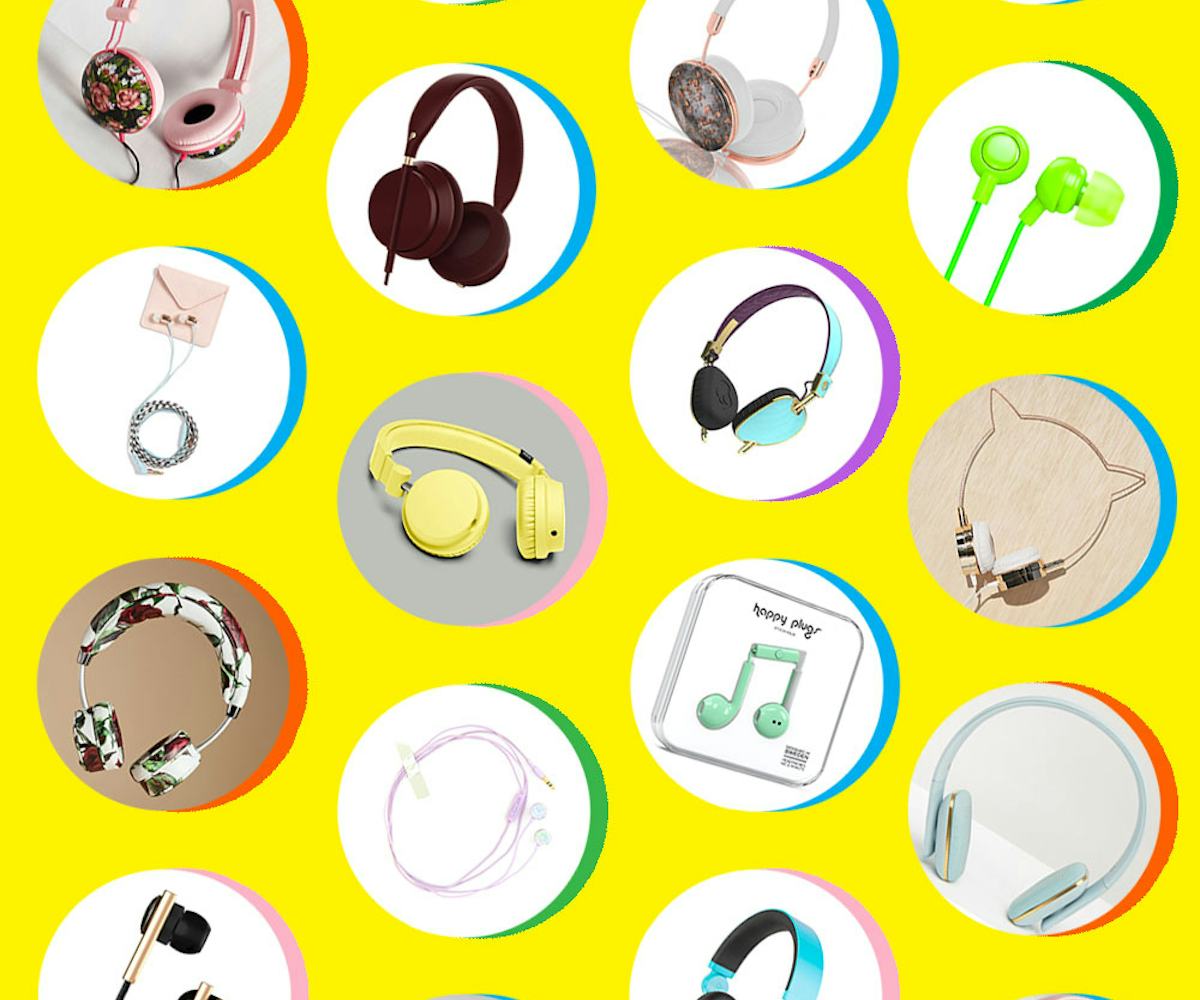 The 17 Cutest Headphones To Make Your Commute More Fun
Something to make noise about
Let's face it, commuting can be pretty dismal. Whether it's painstakingly mundane, absurdly long, or has you surrounded by extremely annoying people (or a combination of all three), most of us aren't blessed with particularly enjoyable commutes. Morning train rides to work and running from class to class on foot can all be a bit of a drag, especially without the help of our favorite music or podcasts. For those of us who don't get to drive ourselves places (thus, don't have a sound system to blast our favorite Britney hits to lift our mood), a good pair of headphones is the next best thing.
With that said, we rounded up the 17 cutest pairs of headphones out there now—from moderate to luxe, in every color of the rainbow—to help you not only survive your morning commute but also to do it in style. We included over-the-ear versions, to tune out any chatter happening around you; ear buds, to throw in your purse when you're on the go; and pairs that double as fashion accessories. Basically, we've got you (and your ears) covered.
Click through the gallery below to check out our picks. Happy listening! 
Happy Plugs, Earbud Plus Mint, $24.99, available at Happy Plugs.
Frends, Taylor Rose Gold Flakes And Smoke Resin Headphones, $209.95, available at Frends.
ModCloth, Swoons And Tunes Headphones in Painted Roses, $23.99, available at ModCloth.
Plugged, Crown Bordeaux/Copper Headphones, $99.99, available at Plugged.
Skinnydip, Cat Headphones, $40, available at Urban Outfitters.
Urbanears, Zinken Chick, $99, available at Urbanears.
Kreafunk, aHead Headphones, $128, available at ASOS.
Molami, Stitch White & Copper, $49, available at Molami.
Beats, Solo 2 Wireless Headphones, $299, available at Target.
Ban.do, Ear Buddies, $16, available at Ban.do.
Caeden, Linea No. 2, $79.99, available at Caeden.
Altec, Kickback Headphones, $49.99, available at Altec.
Ankit, Neon Green Earbuds, $6.80, available at Ankit.
Dolce & Gabbana, Wireless Headphones in Printed Napa Leather, $1495, available at Dolce & Gabbana.
Typo, Wanderer Headphones, $24.99, available at Cotton On.
Sonix, Rose Buds Earbuds, $50, available at Nordstrom.
Skullcandy, Knockout, $99.99, available at Skullcandy.