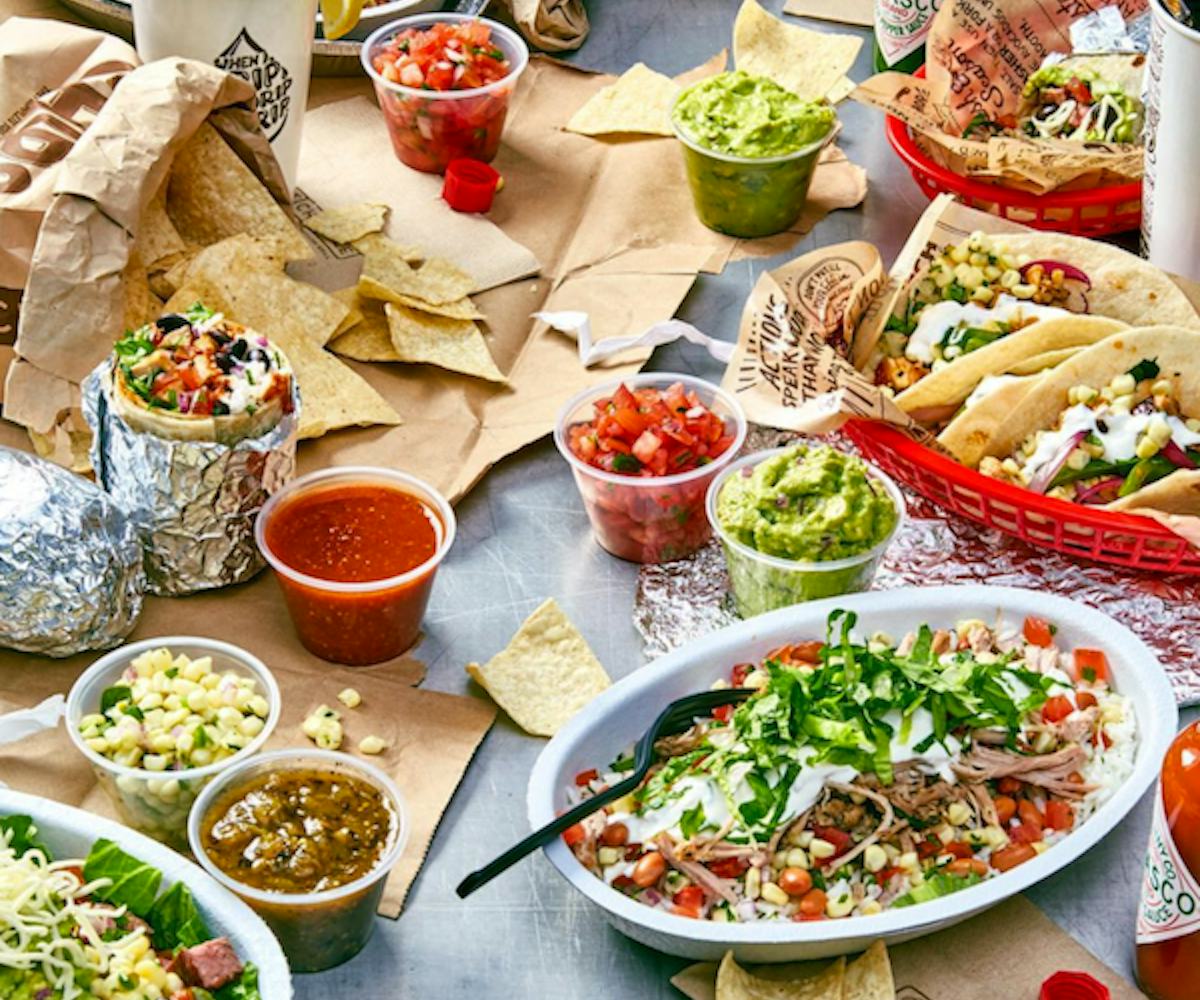 Via Instagram @chipotlemexicangrill
Chipotle Rolls Out Queso To Its Test Kitchen Menu And We're Amped
It's finally happening: After only a bazillion customer requests, Chipotle is finally adding queso to its menu. Did your summer just get 1,000 times better? Yes, yes it did. According to Us Weekly, the cheese sauce will be at the chain's New York City test kitchen for about a month before it's available more widely across the country. By all accounts, if you still have a few more weeks before you see queso in your state, it looks like it'll be well worth the wait.
But, the new sauce may surprise you, or at least Chief Marketing Officer Mark Crumpacker says it will. Because Chipotle is dedicated to using only natural ingredients, their queso sauce will look and taste a little different from the ones you might be used to that are made with synthetic flavorings and "cheese" product. In an interview with USA Today, he says, "When you compare it to the more synthetic ones, it's got a different texture. But it's melted cheese, and that's what actual cheese tastes like." The editors over at Buzzfeed already tried it, describing the experience as "slightly spicy, gritty, and lacked the gooeyness of standard queso, but still — pretty tasty!"
Just like the chain's guacamole, you'll have to pay extra for your queso. A 4-oz. side costs $2.05, while an 8-oz. portion with a large side of chips rings in at $5.25. Additionally, Chipotle is also launching their first dessert and two frozen margaritas. The dessert is called buñelos, which are fried tortilla strips covered in honey, cinnamon, and sugar and are served with a pepper-chocolate dipping sauce, which Buzzfeed has likened to huge pieces of Cinnamon Toast Crunch cereal. And yes, apparently they're as incredible and addictive as they sound. As for the margarita, Chipotle will offer a classic marg as well as a non-alcoholic strawberry version. While there wasn't enough booze in the regular margarita for Buzzfeed, they declared the non-alcoholic strawberry version the perfect cold, icy summer treat. 
Stay tuned to find out when the queso, buñelos, and margaritas will be available in your area. Already in NYC? You can try out the new offerings at Chipotle NEXT Kitchen at 504 6th Avenue. Needless to say, come hungry.