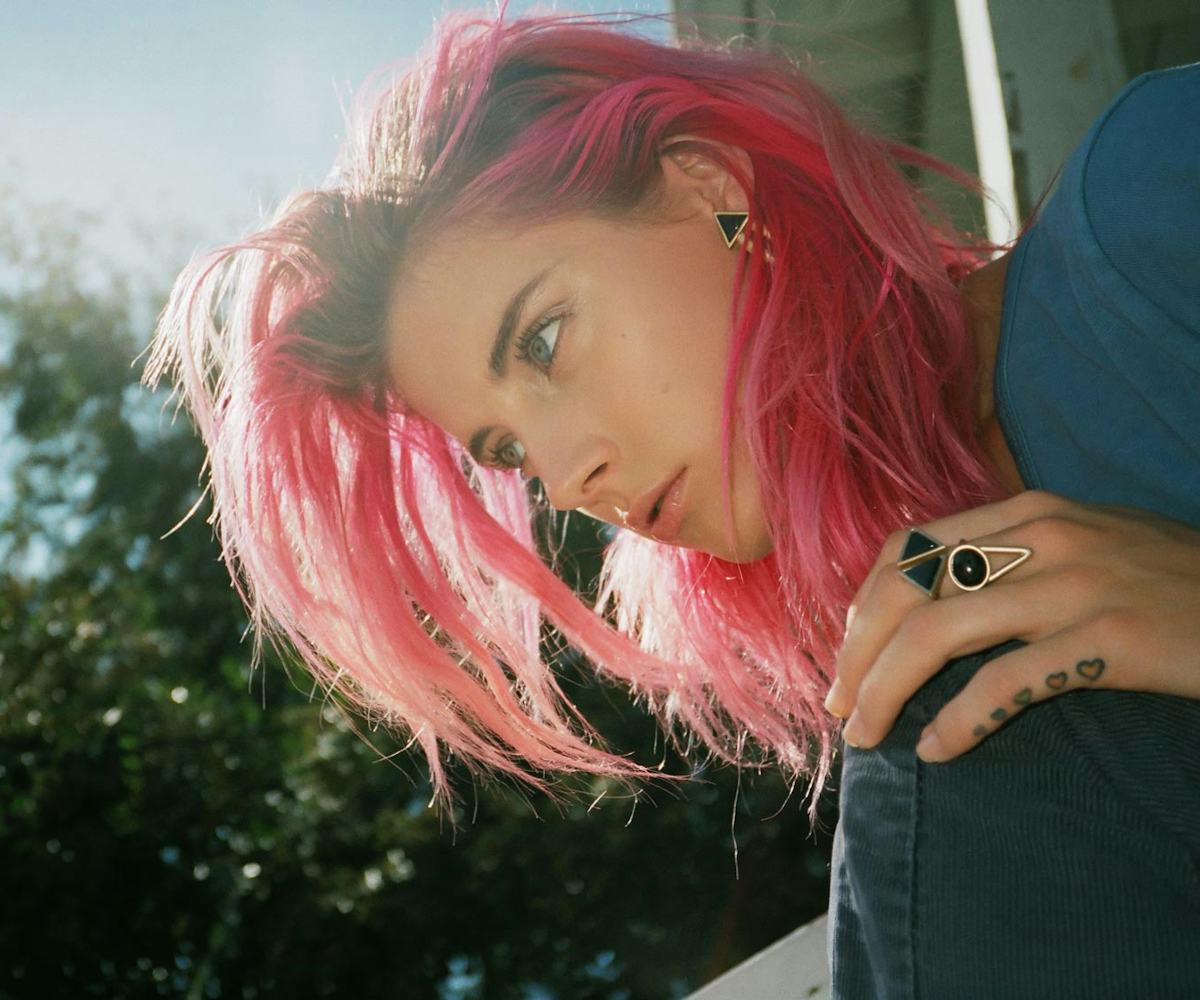 photos by jason lee parry
first look: 2 bandits
chloe norgaard, the northern lights, and some amazing jewelry.
The concept for The 2 Bandits' spring '14 collection came from, of all things, a trip that never happened. "This year my fiance and I were supposed to go to Alaska to see the northern lights--it was going to be a whole experience--and we just never did it," recounts Tamar Wider, the label's designer. With that adventure cancelled, she pored over images ("I've looked at tons and tons of northern lights in different parts of the world and tried to nail that shape down"), and came up with what is arguably her most diverse line to date.
The Northern Lights collection not only features fewer of the Southwestern-inspired shapes that the brand has become known for, but also taps into a whole new colorway, featuring both malachite and onyx prominently in the designs. "It's kind of like a trippy, outer space, alien-y collection," is how Wider puts it.
And who better to represent that than Chloe Norgaard, a model whose own locks tend to replicate the technicolor all-natural light show on display near the Poles. "I've always wanted to work with Chloe, and she really didn't work for the other past collections that I've done. So when it came to northern lights, I could't think of anyone more perfect. Once I nailed down Chloe, I felt like I already captured it," says Wider. The lookbook, which was shot at one of the designer's friend's house in Silverlake, LA, captures that isolate feeling you'd get if you trekked somewhere to see the aurora borealis. Of course, not everything went perfectly; as Wider remembers, "My friend had a chicken and we tried to take it out of the coop--but then Chloe dropped the chicken and we ran around for 45 minutes trying to catch it! It's funny to see people in the fashion industry running around in heels."
While that image might not have made the cut, plenty other incredible ones did--and we've got the exclusive first look. Check them out in the gallery below, and then shop the 2 Bandits Northern Lights collection starting today.
Photographer: Jason Lee Parry
Model: Chloe Norgaard
Hair: Ramsell
Makeup: Jeannie Jeffries
Stylist: Zara Mirkin